Uganda Photo Tour - 2 to 13 July 2024 US$10,995
Join Peter Eastway on a photography tour of Uganda.
Description
This photo tour is a fascinating, off the beaten track African experience with a great mixture of experiences because it is not only about rare wildlife (like birds, mountain gorillas and chimpanzees), but also tribal people and culture.
Uganda has about 60 different tribes registered with the state, including the first people to arrive in the country about 5000 years ago, the Batwa Tribe (pygmy families). Another group is the Bahima Tribe, known for long-horned Ankole cattle keeping. We will not only photograph the wildlife, tribes and explore villages, but also learn about their tribal traditions and lifestyles.
The level of physical activity required for this tour is best described as moderate to quite active. For instance, you'll be pretty active on the days when we trek up to see the mountain gorillas, the chimpanzees and the swamps!
As we require permits from the National Parks for the gorilla and chimpanzee treks, it is important to book for this tour as early as possible!
The tour includes:
• Photograph Mountain Gorillas
• Meet Batwa people (pygmy families)
• Learn about the local traditions
• Photograph people milking Ankole cows
• Discover the daily life of local people
• Photograph the Chimpanzees
• Porters to carry your equipment on Chimpanzee and Gorilla treks.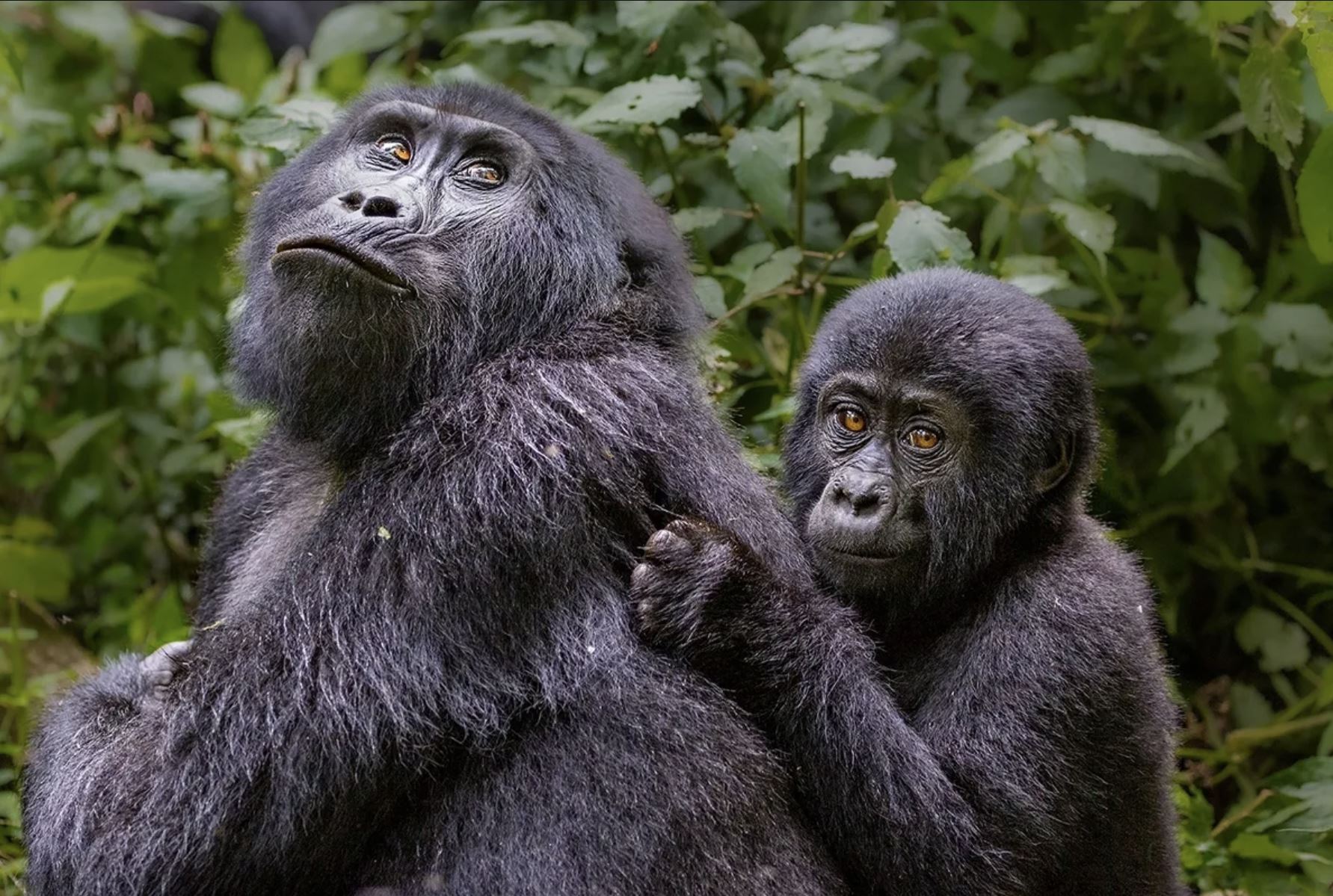 Uganda Photo Tour
12 days/11 nights
Dates: 2 to 13 July 2024
Price: US$10,995 (deposit of US$1000 on booking and balance due by 31 January 2024)
Maximum of 10 people for this tour
For further information contact Kim Valenti
Email: This email address is being protected from spambots. You need JavaScript enabled to view it.
Phone: +61 2 4388 6851
Note: Travel insurance is essential and also should include cover for trip cancellation.