Photo Feedback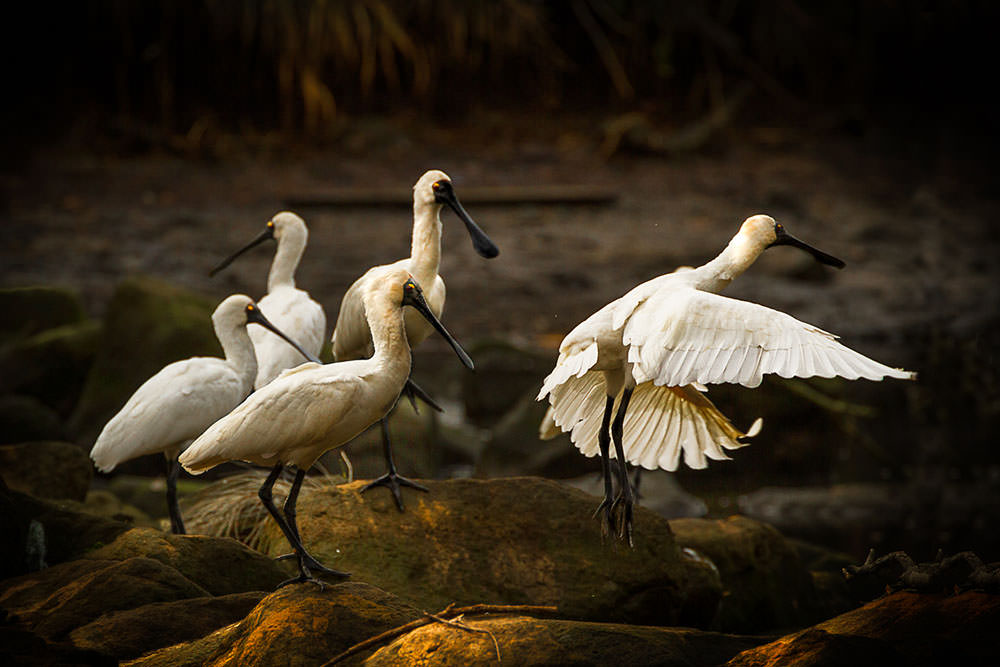 The original image as presented for feedback.
Our Anonymous Photographer has submitted a well-thought out and well-executed nature study. In the email, he thoughtfully analysed his own work. "When I saw these birds in their dark surrounds, it gave me a feeling that something sinister was going on. The birds' eyes were red (albeit small relative to the frame), but they highlighted something 'dark' was going on. I underexposed the image and put a vignette around the frame to remove distractions. I selectively lightened the foreground rocks with a gradient filter to lead the eye into the frame. I thought of lightening the feathers, but I lost detail and it looks 'too contrasty'.
I agree with the concern about contrast. Once you have a JPG (which is what I ask to be submitted), it is difficult to reduce the contrast and maintain detail, so I haven't made any suggestions. However, I do think the image has too much contast and that the vignette is a little 'circular' in shape. However, what interested me about our Anonymous Photographer's message was this: "I would appreciate your comments on the photo and how it could be improved, together with any reference to articles which provide some information of how to use Negative Space".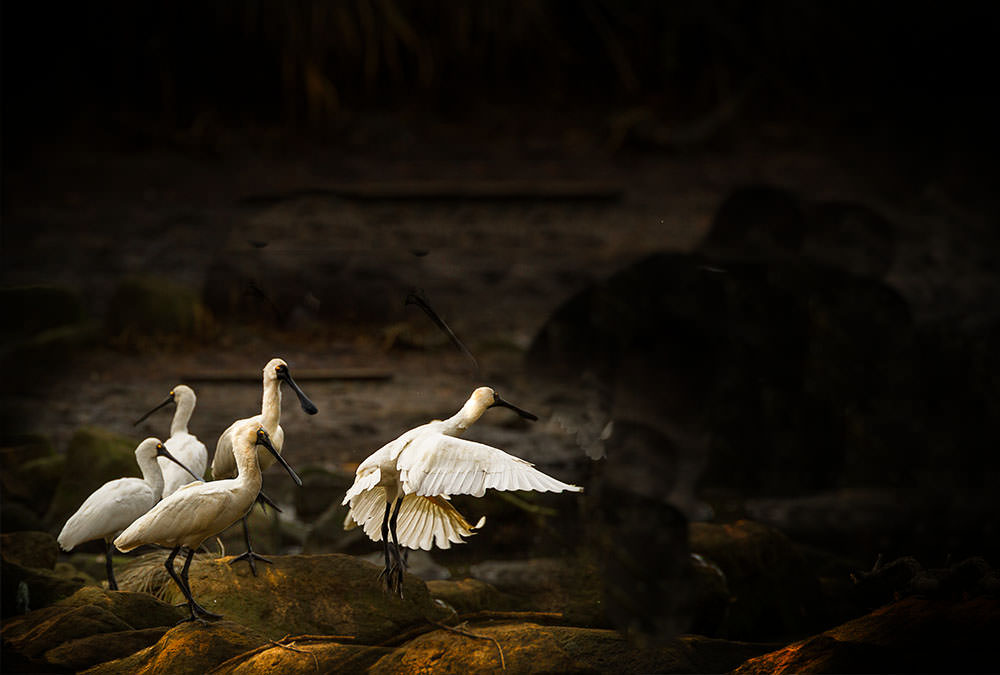 Technically, negative space is any space around the subject, so all of the background is 'negative space'. However, I was brought up to understand negative space as being more than just an expected background - it was an extended background or area that wasn't necessary to show the subject, but improved the balance of the subject within the frame. Negative space is a compositional element.
I love using negative space. I also notice when judging with other photographers that it is a very personal concept: you either love it or you hate it. I have waxed lyrical about a photo with lots of negative space, only to have another judge recommend some severe cropping!!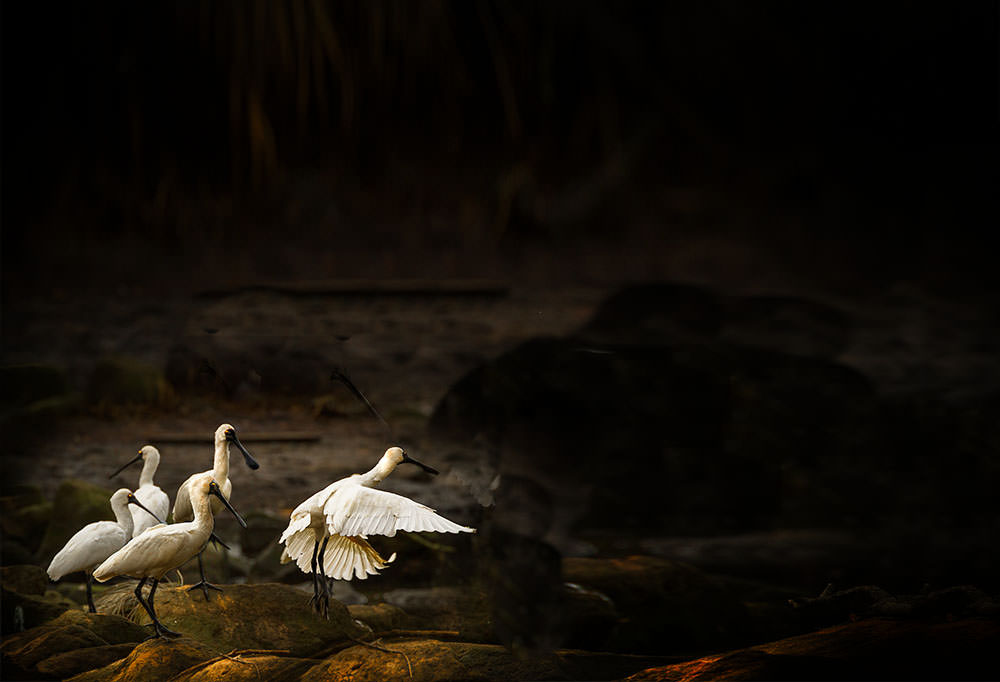 Now, in a nature competition, you can't add in a background, but in a general competition, you could. The black backgrounds shown here and above are way too dark to make an interesting photograph, but it does show you how extra negative space can have an impact on the composition.
When out in the field, I often suggest to photographers to shoot some wider views as well as what they think is right, so they can make creative decisions about negative space later on. There may not have been an opportunity to frame much negative space in this situation, so then you have to decide if you will add it in using post-production.
I enjoyed this question! Must take a look at a couple of photos I'm working on now and think about more negative space!
Don't forget to enter our annual photography competition! First prize is $5000 and every entry gets helpful feedback from the judging panel. See our competition website for more details - you can find it here.