Photo Feedback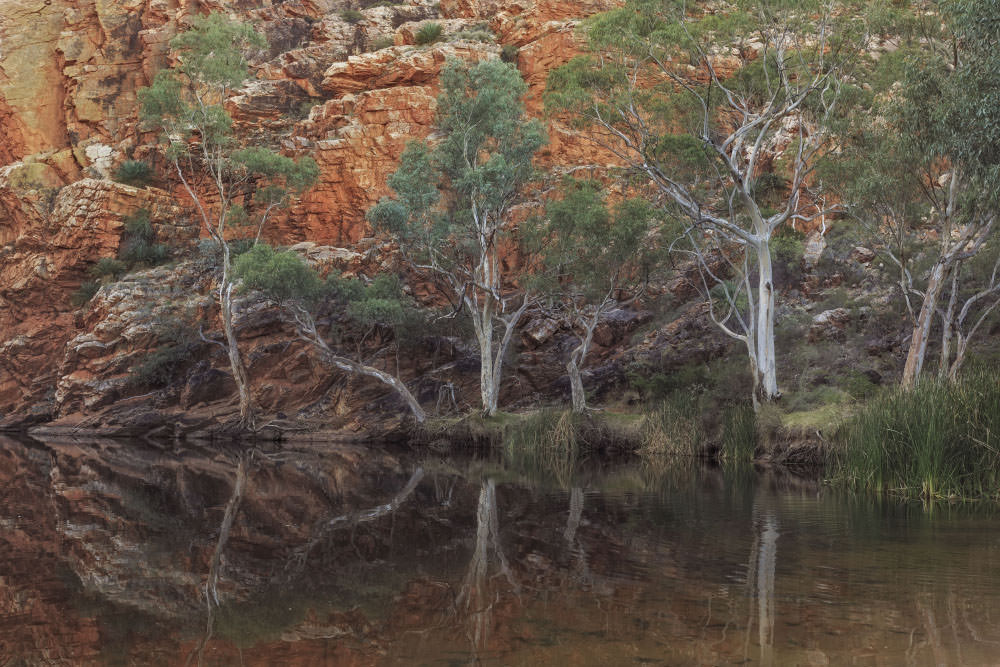 The original image as presented for feedback.
Our Anonymous Photographer has requested a comment about a landscape taken somewhere in Australia, no doubt! And while it is not for me to say what the photographer's intention was, I need to make some assumptions. I'm thinking that the photographer wanted to show us the trees and the reflection with a red stone backdrop.
However, what I see in this photograph is a red stone backdrop with a dark pool in the foreground.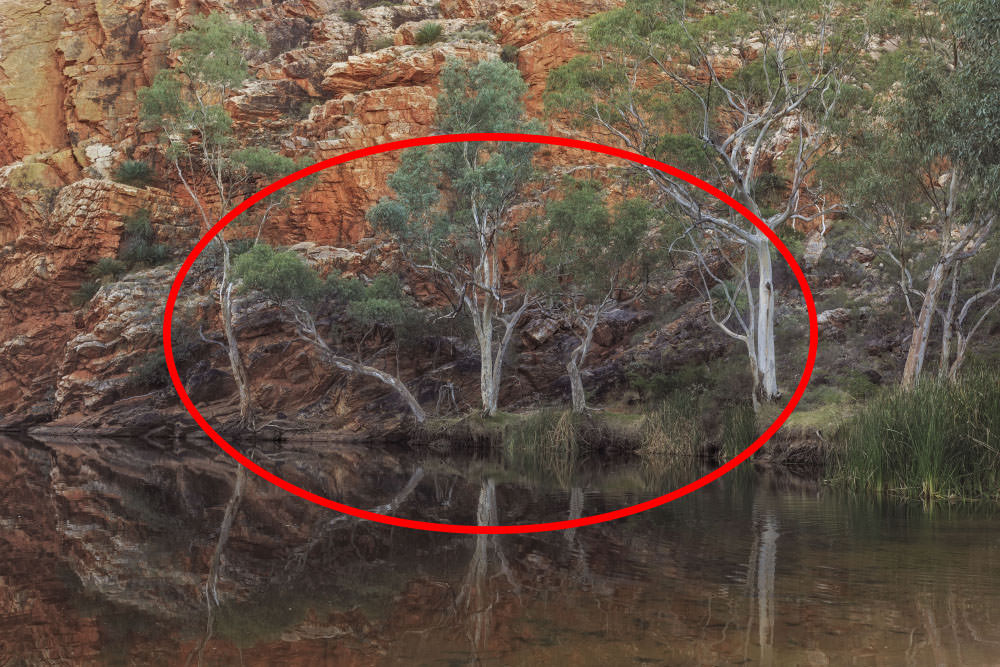 The area circled is where I think we want the viewer to look. This is the centre of interest, the area that should attract the eye. However, when I look at the image as presented, my eye is drawn immediately to the top left and the bright red rocks. After that, my eye travels down to the bottom right in the water and then gradually I look a the tree trunks. But the centre does not grab my attention. Not yet!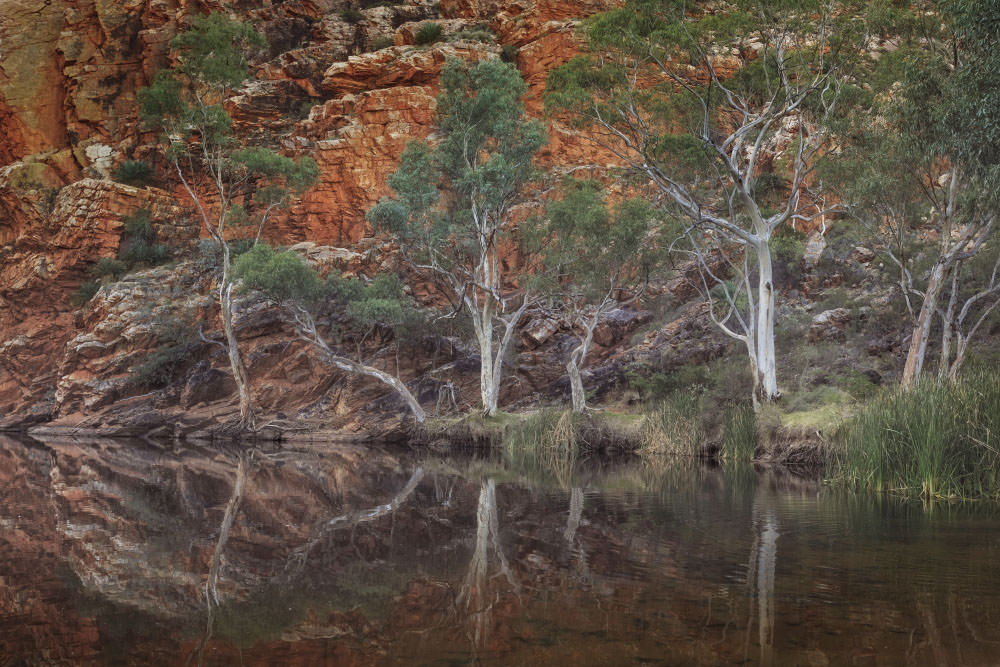 With very little effort, using adjustment layers in Photoshop or the adjustment brush in Lightroom, I can darken down the edges of the image and lighten up the trees in the middle. These are very minor adjustments, but now the tonality of the image matches the intention - to portray some wonderful reflections.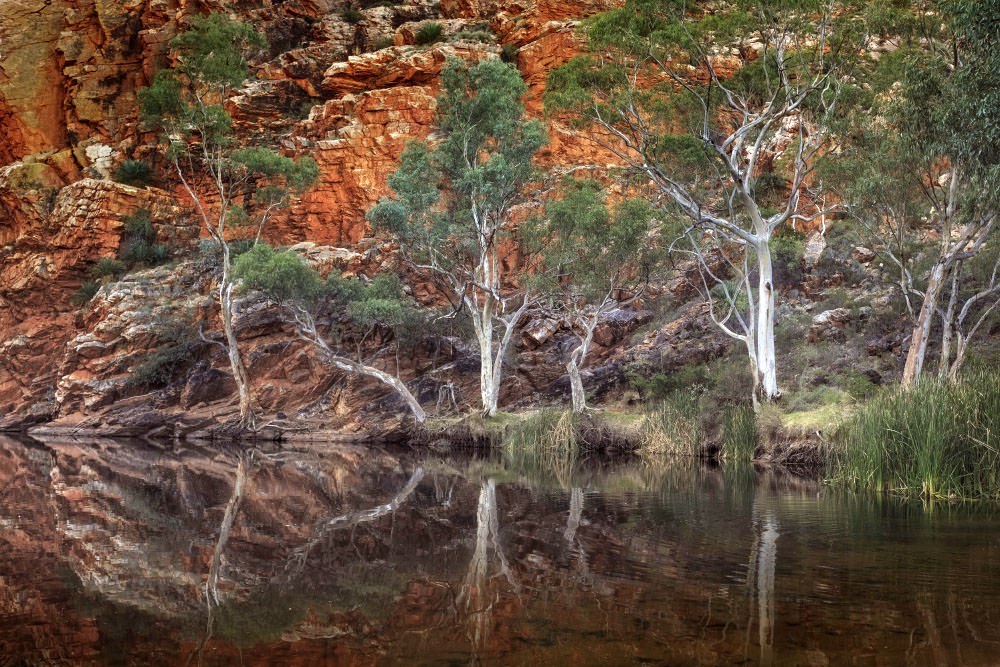 At the end of the quick edit, I applied the Auto button in the Curves dialog and picked one of the four options that looked the best. Note how the image is now much brighter, but it also has a lot more contrast. Perhaps somewhere between this and the previous step is the best solution.
Our e-book on How To Win Photo Competitions isn't just for making better competition entries, it's full of great advice on improving all your photos - you can find it here.