General Blog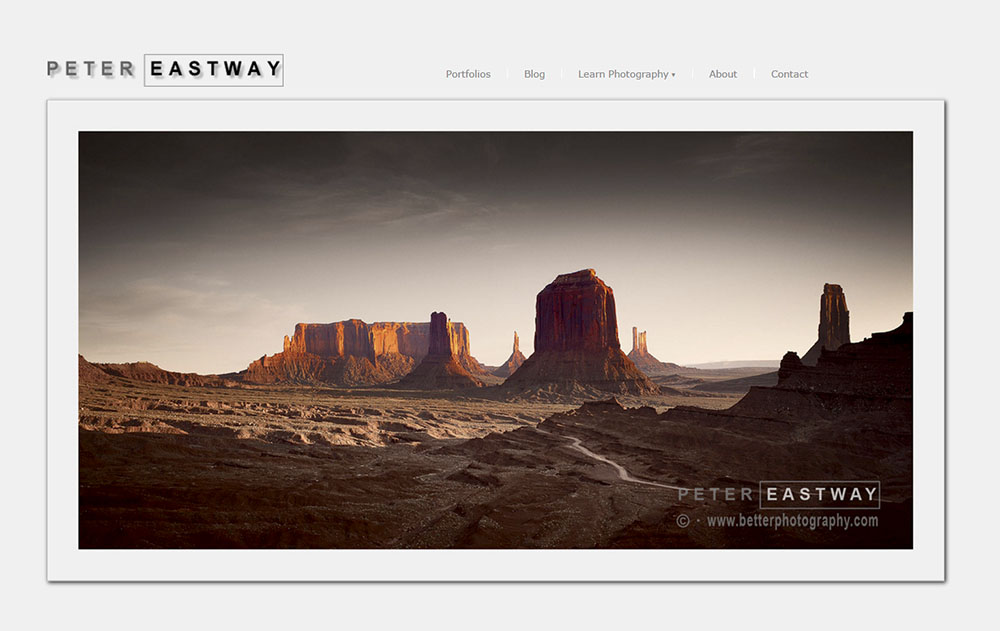 My personal website, hosted by Zenfolio
If you need a website for your photography, there are a number of providers who have fantastic products and make the whole process of setting up your very own website easy. My personal website (www.petereastway.com) is with Zenfolio. I am also a Zenfolio ambassador, but I chose Zenfolio first and then they asked later if I would be an ambassador. I was more than happy to oblige.
However, the following suggestions applies to any photography website and, as obvious as it may sound, by following these key steps, you can have a website up and running in next to no time.
Step 1: What are you going to show?
Why do you want a website? Once you work this out, determining the photos you want to show becomes a little more obvious.
Many readers will simply want their website to show their best work. Their website is a portfolio and a cut above a page on Facebook, Instagram or Flickr.
Other readers might have a passion for landscape, nature or travel, and so their website becomes a catalog. Rather than just picking their very best photographs (as you would for a portfolio), they will pick photographs that fill out the catalog and give the subject good coverage. For instance, a wildlife photographer might have a catalog of whales and while their photo of a blue whale might not be the best shot ever taken, it is included because it's the only photo of a blue whale the photographer has. It is more important to have the photo than to have the best photo.
Step 2. What categories will best display your photos?
Now that you know what you want your website to achieve it's time to sort through your files and pick out your best photographs.
Most photography websites work best when the photographs are segregated into sections or chapters. A site with 1000 photos in a single category is difficult to look out, whereas a site with 50 categories and 20 photos in each is much more 'accessible'.
A portfolio website might only include 15 or 20 photographs, so a single category might be okay. However, if you have 50 or more photographs, perhaps breaking the portfolio into years (2015, 2016, 2017), locations (Australia, New Zealand, USA) or subjects (Travel, Wildlife, Portraits) would be appropriate. Similarly, a travel photographer might divide her website into categories by country, by city or by destination.
There is no single way to divide your photographs into categories, but don't make it too complicated. Simple is best.

So, for every category you're going to create on your website, make a new folder on your website.

Step 3. Collect your photographs into folders

The next step is to locate your photographs, re-size them for the website, and then save them into the appropriate folders you've just made in Step 2.

What size photos should you upload? In some ways it doesn't matter because Zenfolio will make copies of what you upload and re-size them depending on where they are viewed on your website. On the other hand, if you want to sell your files, you might choose to upload full size files which your customers can download or print later on.
In my case, I am not selling my photos directly from my website, so I upload JPEG files that measure 2048 pixels on the longest side. However, given the way monitors, tablets and phones are improving, I would recommend today that you upload files that are 4096 pixels on the longest edge. (This is a simplistic approach - there are many reasons you might choose to upload smaller or larger files.)

I save my JPEGs with the AdobeRGB colour space with a compression setting of 8 out of 12, or around 80% (depending on which program I'm using).
The downside of uploading large files is that it makes them easier to steal, but that's a separate topic. I think that there will always be dishonest people and that while we should be aware of internet theft, we shouldn't run our businesses in fear of the worst that can happen!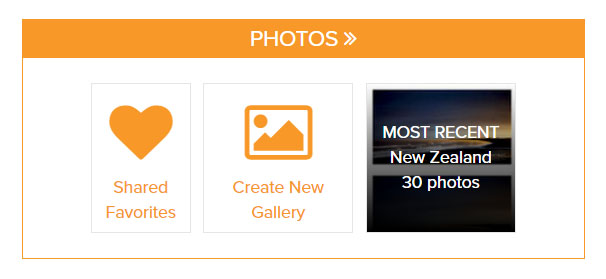 Categories are called Galleries in Zenfolio - and they are easy to upload.
Step 4. Upload your photos!

In Zenfolio, once you've opened your account, all you have to do is make a new Gallery. Give it a name (perhaps the same as the folder on your computer) and then upload your photos! Create a new gallery for each of your folders.

That's it! Your website is now ready to be viewed! Of course, you'll need to make some decisions about which photo or photos are on your home page and you might like to add a logo as well, but these are subjects for another discussion.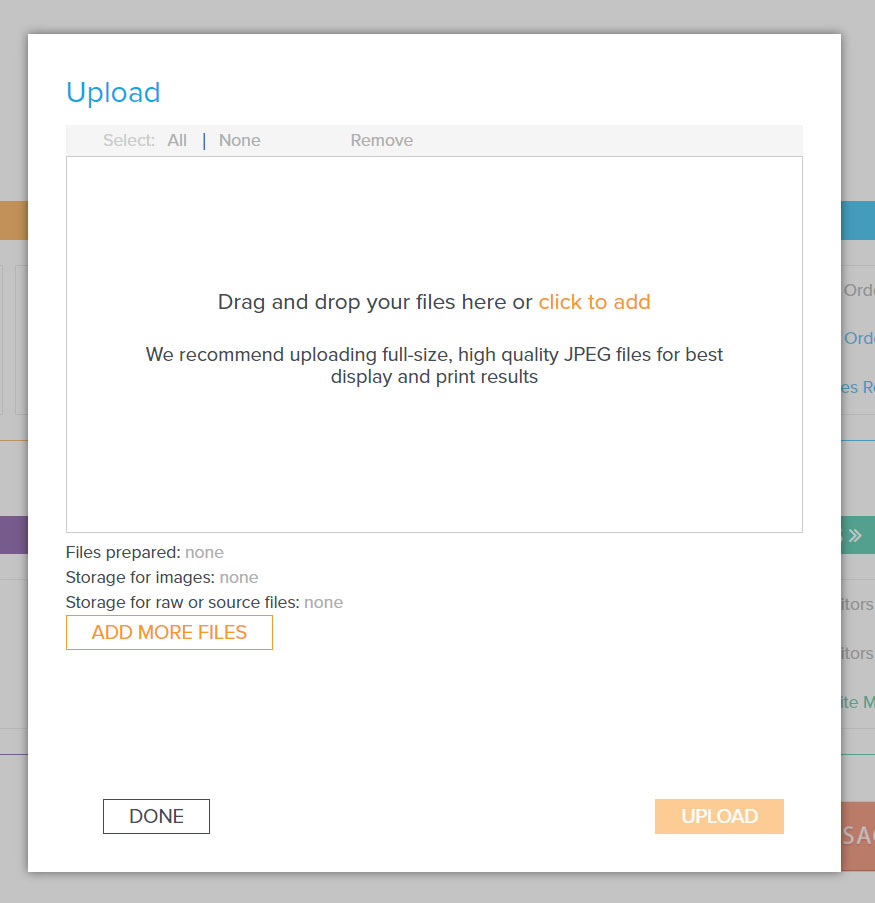 You can upload your images in bulk - really easy to do!
However, the big thing is to make a start. Don't make life difficult for yourself by trying to organize all the photos you have, just start with two or three categories. My website has grown in size over a period of 10 years or more, so start small and enjoy the journey.
Special Offer - 30% Off
There's so much more to Zenfolio, such as password access for clients, SEO optimisation and even email campaigns.
When Zenfolio approached me to be a Zenfolio ambassador, I was more than happy to oblige. I liked that they asked someone who was already using their services, and I also liked the fact they were prepared to offer Better Photography readers a 30% discount on their first year's subscription.
To access this special offer, visit www.zenfolio.com/au and have a look around. There's lots of information there.
Then, if you like what you see, sign up for a year and use the coupon code PETEREASTWAY for your 30% discount. Click here for more information.