General Blog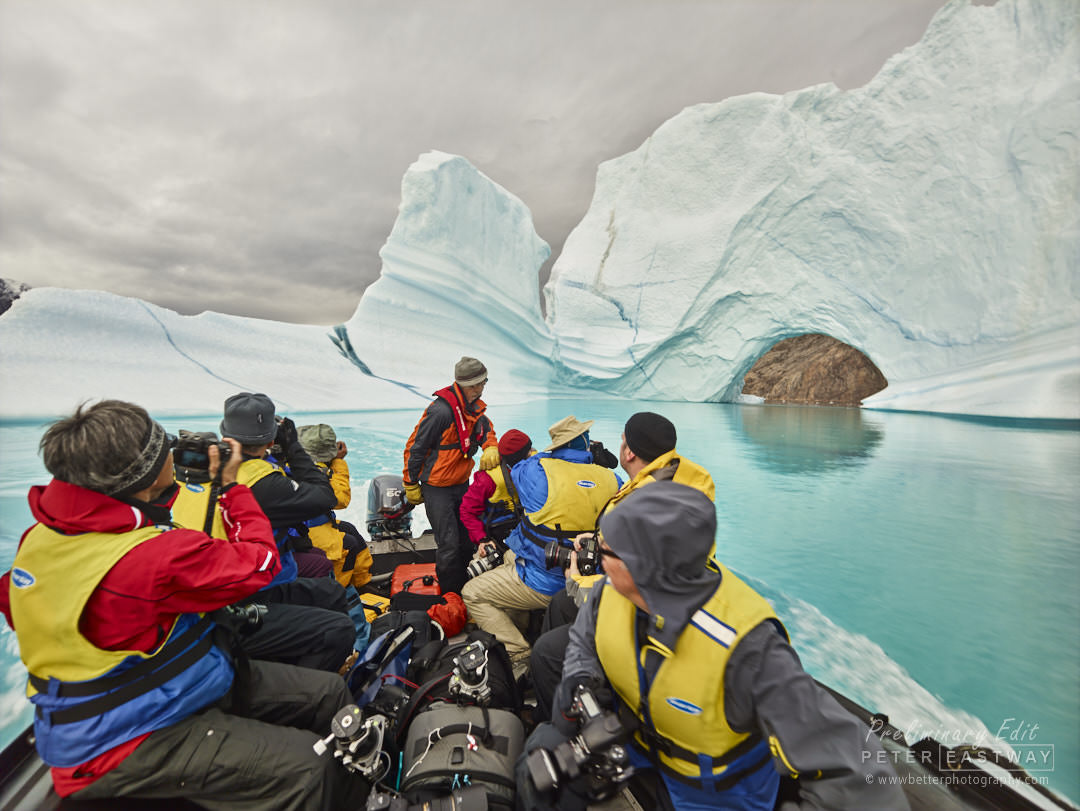 Shooting from a zodiac
Getting you into all the right places.
A photograph of an iceberg in Greenland received a lot of attention over the weekend on my Instagram feed. I wish I knew which pictures pushed people's buttons because while it's a nice shot (I shared it with you a couple of weeks back in this newsletter), it's not necessarily my best!
However, it lead me to think, how many people know what it takes to get into position for shots like these? The answer is simple: a zodiac. A zodiac is a largish inflatible dingy and varies a little in size. It can comfortably take 10 photographers but 8 is better because there's a little more room.
Access is down the gangway from the ship and in waters like you see here, it's very easy. Some ships ask you to put your camera bag over your shoulder so you have both hands free to hang on to the railings and arms of the crew as you board the zodiac; other ships say keep your camera bag in one hand so that if you do fall into the water, you can simply let it go and float back up to the top! Both are reasoned arguments and I'll let the experts tell you which is the best approach!
When the water is a little busier, with ocean swells for instance, access can be a little more challenging, but you'll find that you enter and exit the zodian in the lee of the ship where the zodiac is somewhat sheltered from the wind and swell.
Once aboard, the zodiac itself is very stable. It is an excellent camera platform, especially if you have a good rapport with your 'driver' as you can move around your subject to get the right angle, the right light or the best background. And sometimes you can be lucky and get all three together!
As the following photos show, if you have a group of well equipped photographers on board, the middle of the zodiac can be full of equipment, but on most occasions, there's plenty of time to shoot and the group doesn't leave until everyone has their shot. The only exception is when photographing wildlife and sometimes it's the wildlife that brings the photo session to an end!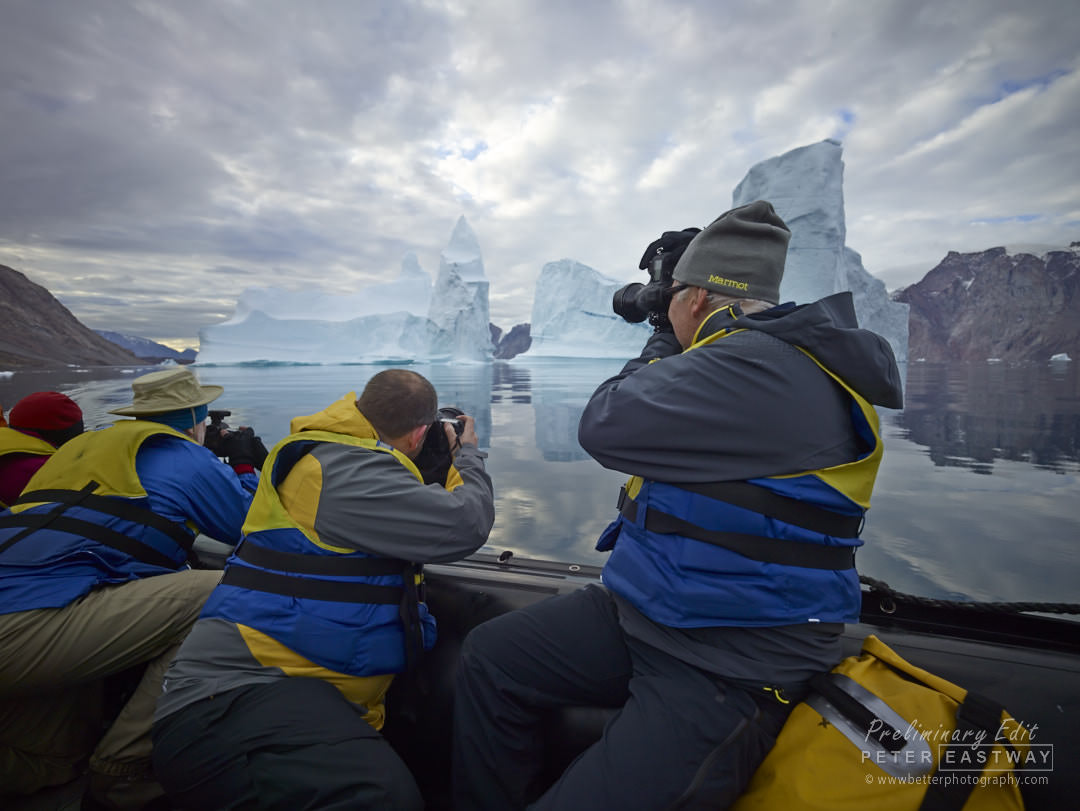 These photos were all taken in Scoresby Sound in Greenland.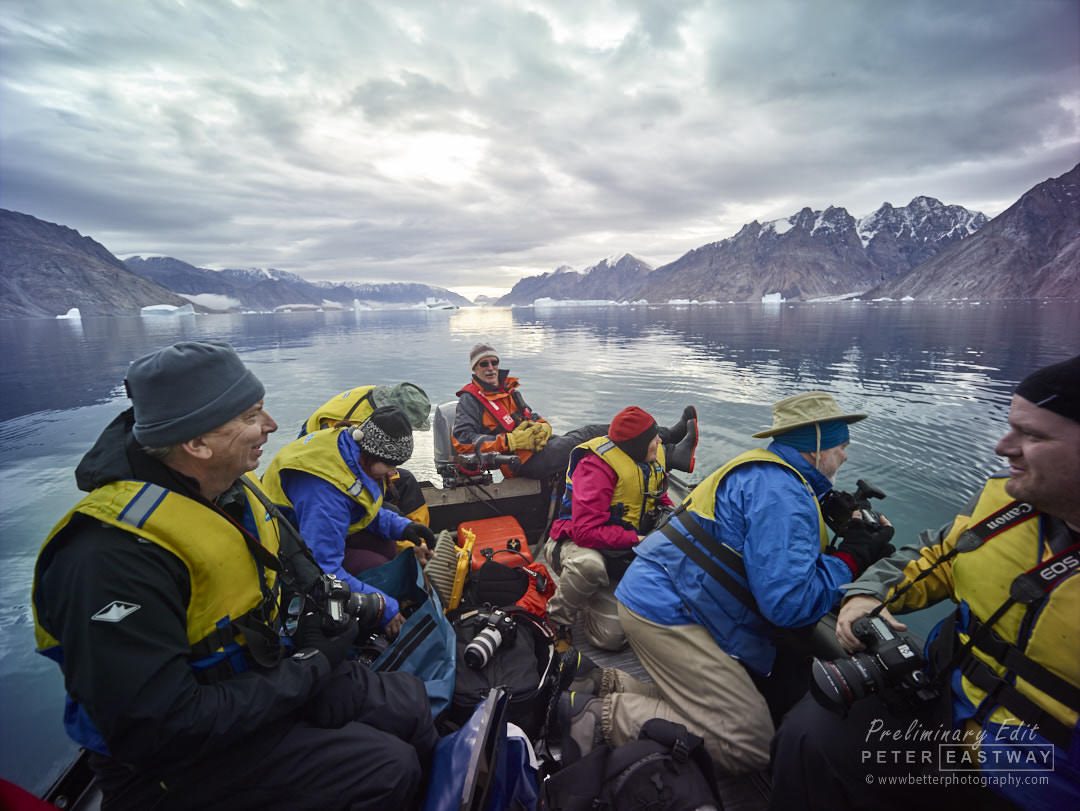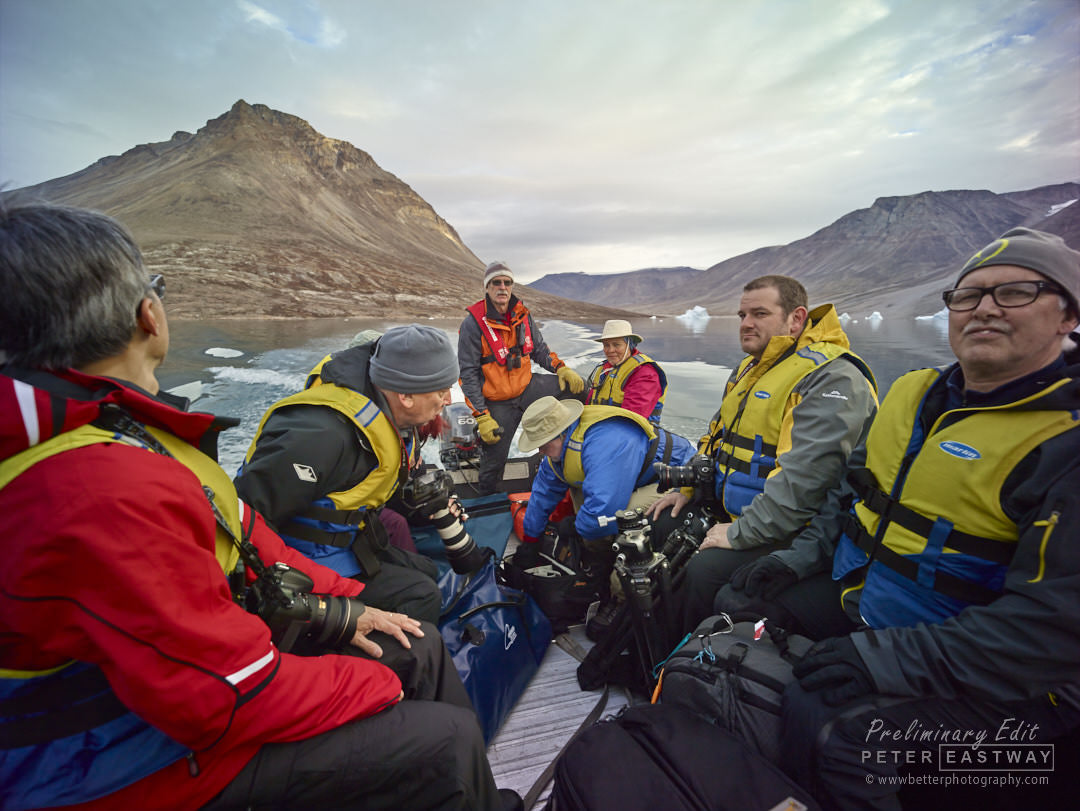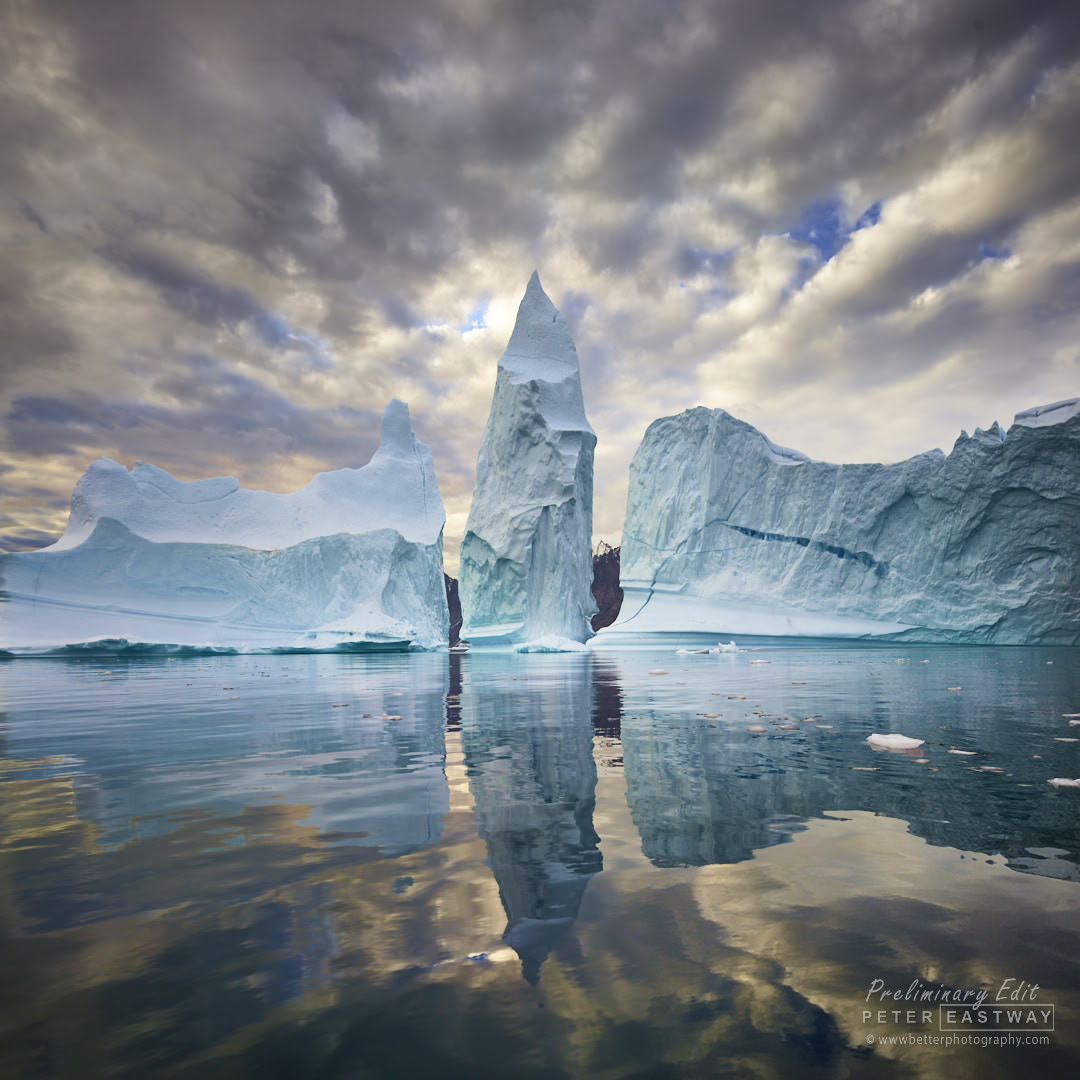 And if you're interested in a photography workshop in the next 12 months, I have places left on trips going to Arnhemland, Iran, Greenland/Iceland Canada and Mexico. Full details on the Better Photography website!