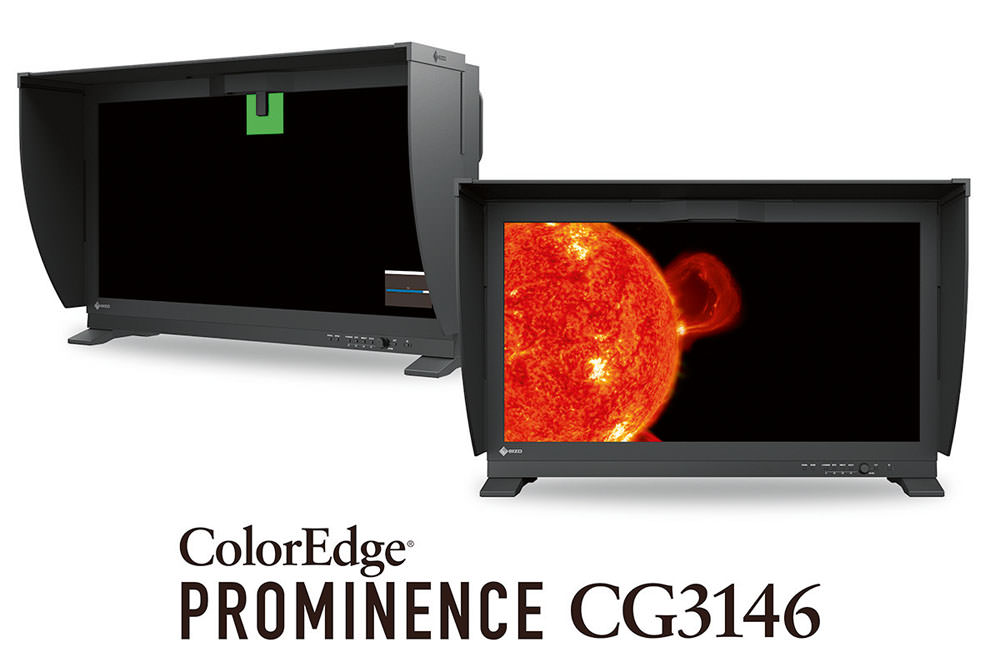 The latest ColorEdge Prominence CG3146 is a 31.1-inch, DCI-4K (4096 x 2160) HDR (high dynamic range) reference monitor designed for professional post-production and colour grading workflows. It is the successor to EIZO's CG3145 and is the first of its kind to incorporate a built-in calibration sensor.
What interests us is that the new CG3146 correctly shows both very bright and very dark areas on the screen without sacrificing the integrity of either – a process which cannot be achieved with SDR (standard dynamic range) monitors. The monitor achieves 1000 cd/m2 (typical) high brightness and 1,000,000:1 contrast ratio for true HDR display. It means monitors are becoming even better than the best art prints we can produce, and maybe there's potential for better viewing 16- and 32-bit still images as well.
Like a number of EIZO's other monitors, the CG3146 incorporates a built-in calibration sensor. Hardware calibration ensures the screen stays colour accurate over time and streamlines colour management. Furthermore, with EIZO's ColorNavigator 7 colour management software, users can regularly calibrate and quality control their monitor quickly and reliably.
The ColorEdge Prominence models are the first HDR reference monitors to overcome the severe drawbacks of other HDR technologies available to the market – ABL (Auto Brightness Limiter) and local dimming. They achieve a true HDR visual experience without the limitations of these technologies to ensure users always see accurate colours and brightness in every pixel. The CG3146 supports HLG (hybrid log-gamma) and the PQ (perceptual quantisation) curve for displaying and editing broadcast, film, and other video content in HDR. The optimised gamma curves render images to appear truer to how the human eye perceives the real world, compared to SDR (standard dynamic range).
So, is this a monitor for our readers? With a high price tag expected (TBA), we suggest it's not an essential purchase. However, what we like most about this new HDR technology is that it will eventually trickle down to more affordable EIZO monitors that are more suitable for enthusiast and professional photographers alike.
For further information, visit https://www.eizo-apac.com/