Check out the video first! Click play below...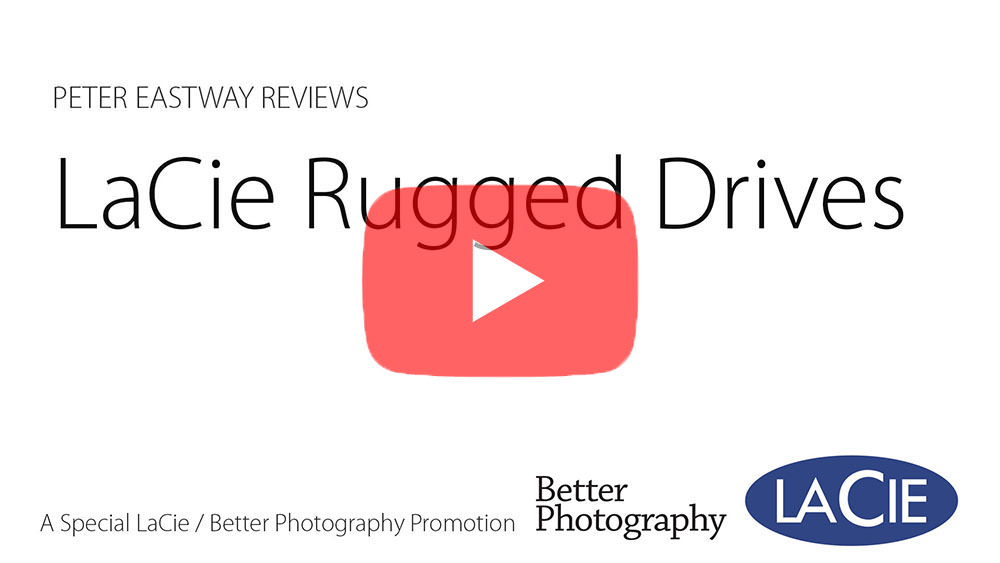 Size, Speed, Capacity, Security - they are all RUGGED
Whether travelling or working locally, we need a system to back up our camera's memory cards and there's no better solution than a LaCie RUGGED drive!
You've undoubtedly seen the orange portable storage devices (hard drives) in studios, on sets or in other photographers' camera bags. They are the de facto standard for the imaging profession and they are made by LaCie.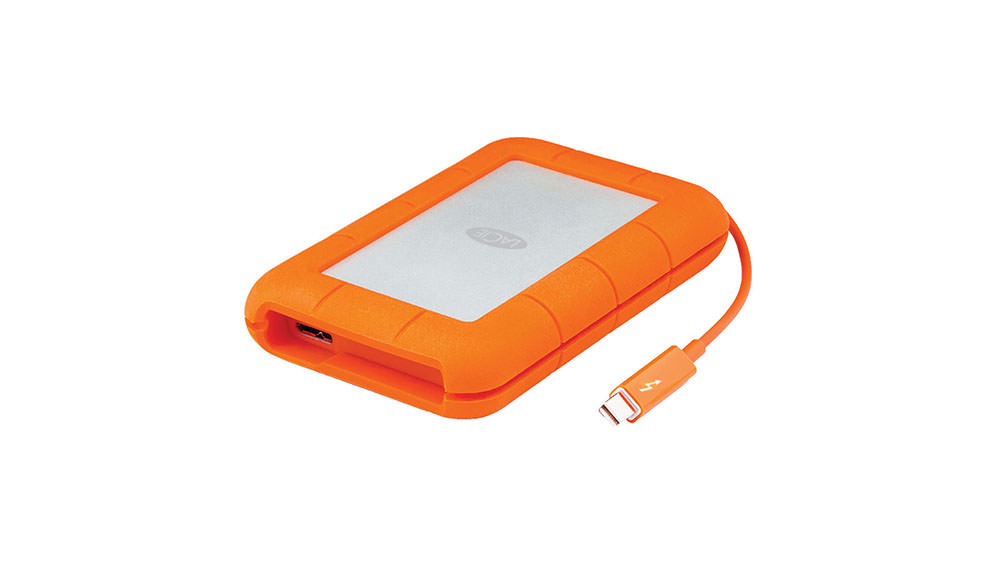 You can purchase Rugged drives with the connector you need, including the blisteringly fast Thunderbolt 3!
Most important when you copy your photos or movies from your camera's card to another device is reliability. After the files are copied across and your camera cards reformatted, you need to be 100% sure your work is safe and secure.
For complete safety, photographers make two or three copies before deleting files from their camera cards, but no matter how many copies you make, they all have to be reliable.
And LaCie's Rugged range is built upon a reputation for reliability.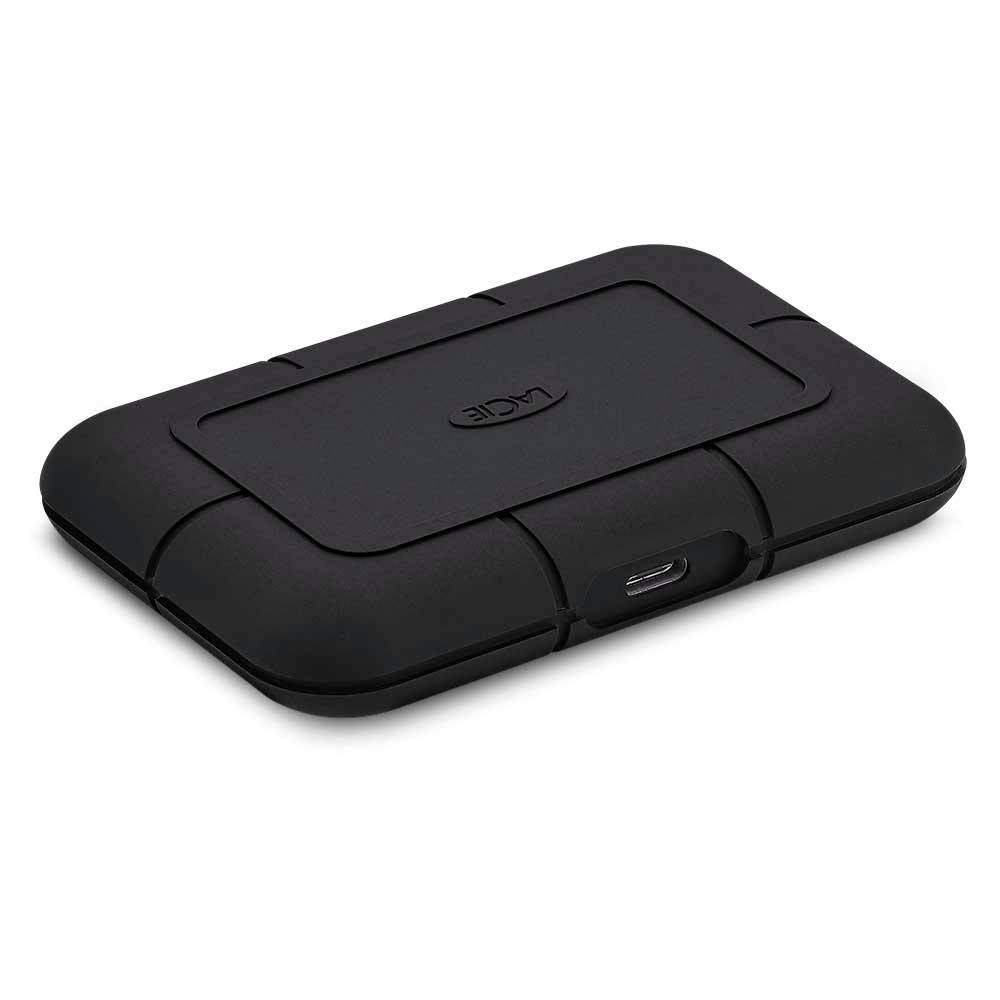 The new LaCie Rugged drives are solid state SSD, so smaller and faster. How fast? The SSD are really fast, the SSD Pro faster still!
The Rugged range of portable storage devices tackles reliability in several ways. First, they are made with high quality components that are robust and come with a five-year warranty.
Second, if the drive were to be knocked, dropped or immersed in water, you want it to survive – and that's why LaCie's Rugged drives are so popular. And third, they are fast and practical – they just work!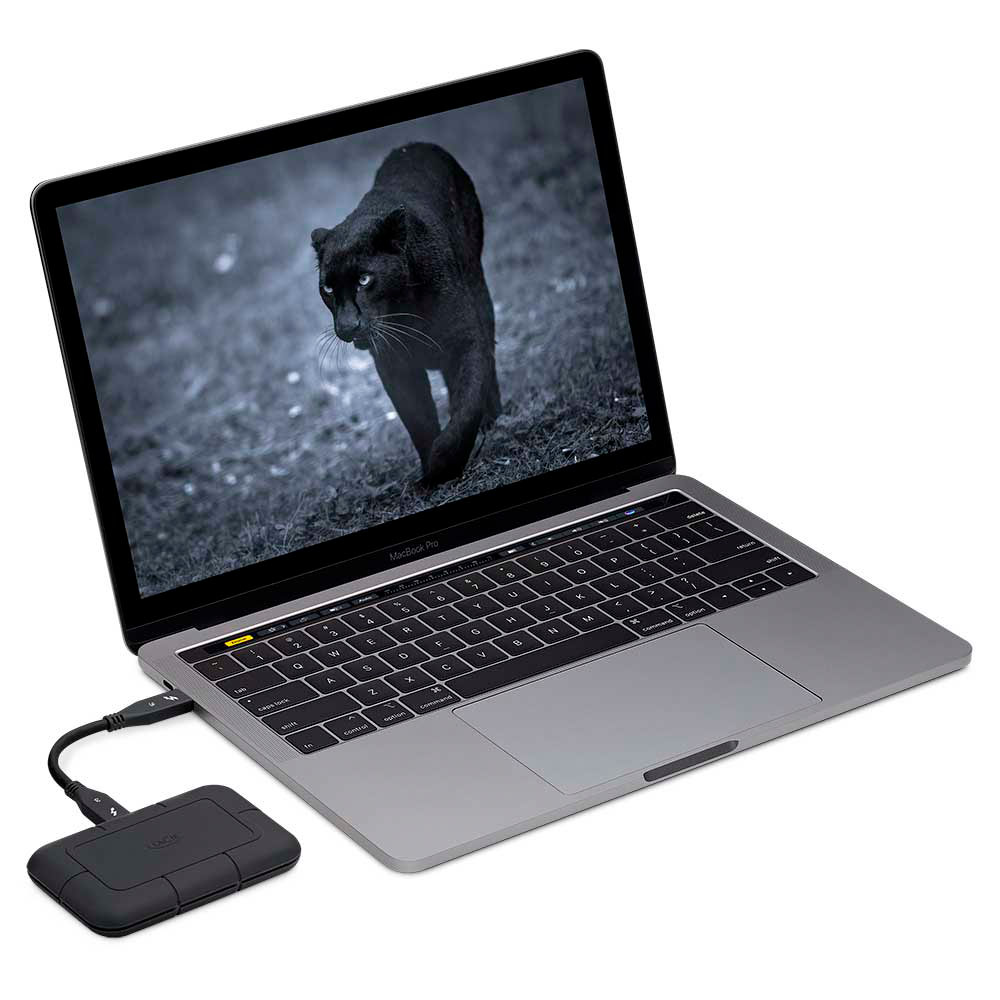 Plug a LaCie Rugged SSD Pro into any Thunderbolt 3 or USB 3.1 on your laptop and enjoy the speed. You'll be amazed at how quickly it works - just like an internal drive!
Rugged drives can be a little larger than some comparable drives, but don't forget that protective casing! And even with this remarkable casing, they're not that big and the new range of SSD (solid state) Rugged drives is positively tiny!
Rugged storage devices come in capacities up to 5TB (or 8TB for Rugged RAID Shuttle) and provide a range of connections, mainly TB3 and USB-C and USB 3.0.
For more information, visit www.lacie.com/as/en/, a specialist photo supplier or better computer suppliers Australia-wide.