LET'S FACE IT, on-camera flash can look horrible, so the first thing we do is modify the light with a shaper of some type. Then we take the flash off the camera for a better angle – and then generally we wish we had studio lighting instead! Well, perhaps a new light from Profoto is the answer.
The Profoto A1X is a little more of everything than its predecessor, providing a more powerful battery, faster recycling and Sony compatibility.
The Profoto A1X has up to 450 full power pops per charge with a one-second recharge time, but unlike standard on-camera flash units, Profoto suggests the light produced by the A1X will always be natural and beautiful, thanks to the innovative round head (as opposed to the rectangular head found on most camera flashguns), providing a softer, more gentle fall-off.
Certainly Profoto has refined the way its flash system works, demonstrated by cool features such as a magnetic click-on mount for light shaping tools. There are six tools available that can be used individually or in combination with one another.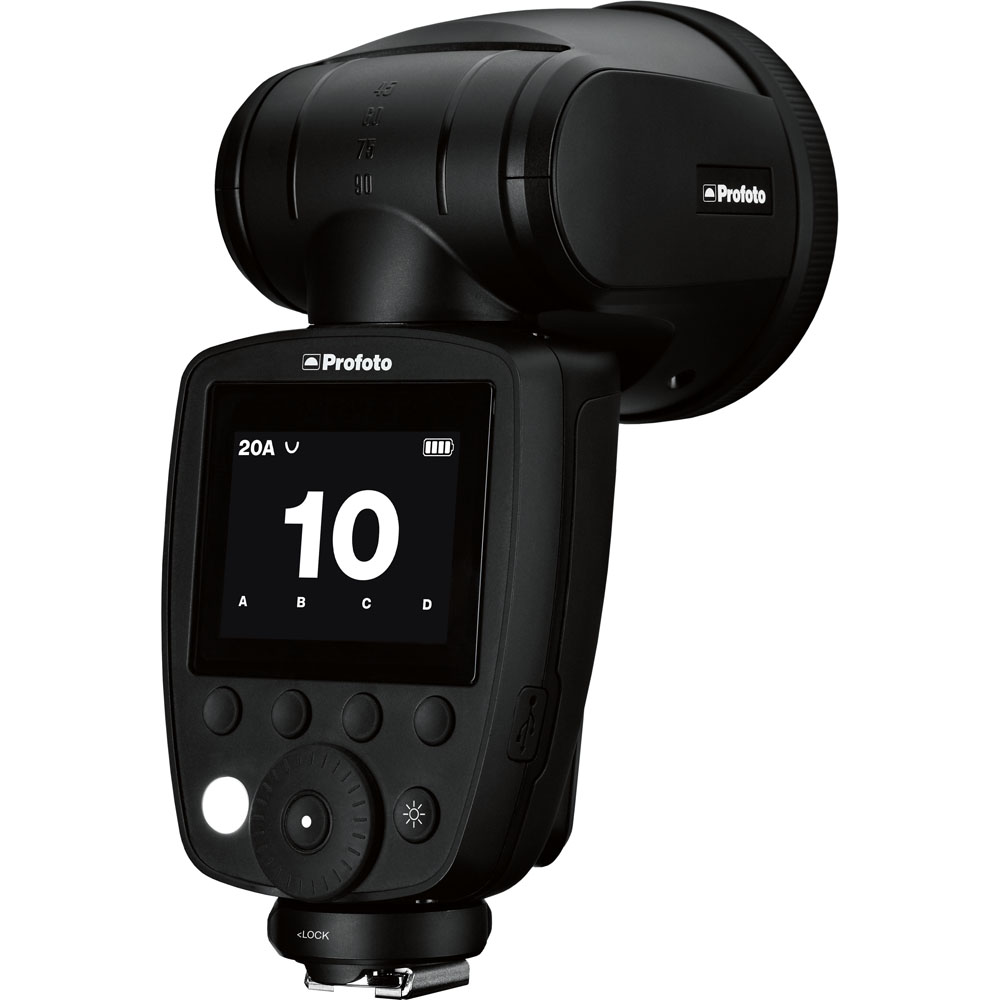 Sometimes it can be challenging to see what your flash light is actually doing, so a modelling light can be useful. The A1X has one built into the head, providing flicker-free illumination so you can see exactly what you're going to capture before you press the shutter. It's especially useful when operating the flash off-camera, allowing you to see where the shadows are going to fall.
Other features include a 20-channel Air Remote with HSS and AirTTL. The increased number of channels means you needn't be interrupted at busy events.
The TTL mode essentially provides point-and-shoot simplicity, the A1X calculating the correct exposure for you. However, switch the flash to manual and you can fine-tune the exposure to create exactly the look and feel you want.
On the back, a large high-resolution display makes the unit easy to navigate with big, super-legible numbers. And whether you're a Sony, Canon or Nikon shooter, the A1X will work happily in tandem.
For more information, visit https://profoto.com/au