Peter Eastway reviews the new Fujifilm GFX 50S and suggests how to build it into the ultimate medium format camera system.
Landscape . Portraiture . Travel . Fashion. Food. Weddings. Architecture. Studio.
There's nothing the new medium format Fujifilm GFX 50S can't tackle and at a fraction of the price of many other medium format cameras, now is the ideal opportunity to explore the amazing image quality that only medium format can provide.
However, a camera is only as useful as the lenses and accessories that come with it and right from the start, the Fujifilm GFX 50S can be optioned up as a fully fledged system camera.
If you're thinking of moving into medium format, you're building a new system, so what do you need? Here are a few suggestions to get you started on medium format nirvana.
Standard Lens
The 'standard' or 'normal' lens for the GFX is the GF 63mm f2.8 R WR, the equivalent of a 50mm lens for a 'full-frame' DSLR. And when set at f2.8 maximum aperture, it is just like shooting at f1.4 on a DSLR, because larger format cameras have shallower depth-of-field (simply speaking). The 63mm produces a beautiful bokeh at f2.8, but it's also amazingly sharp.
Fujifilm has decades of experience manufacturing medium and large format lenses, so when you stop it down to f8 or f11, you'll get incredible sharpness and clarity. For many photographers, the standard lens becomes their favourite.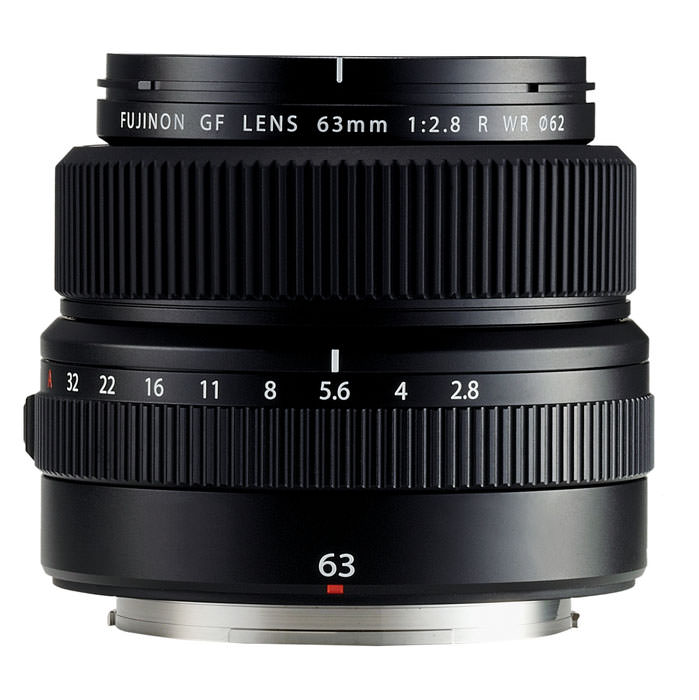 GF 63mm f2.8 R WR
Close Telephoto
There are currently two telephotos in the range, the GF 110 f2 R LM WR and the GF 120mm f4 R LM OIS WR Macro. Now, if you're a really keen portrait photographer, you might opt for the 110mm lens with its f2 maximum aperture because at f2, the depth-of-field will be very shallow, perfect for capturing portraits against a painterly-blur of a background.
However, the 120mm is not only a macro lens which opens up a world of imaging possibilities, it's also optically stabilised. If you could only add one telephoto to your kit, the 120mm macro would be the one for me.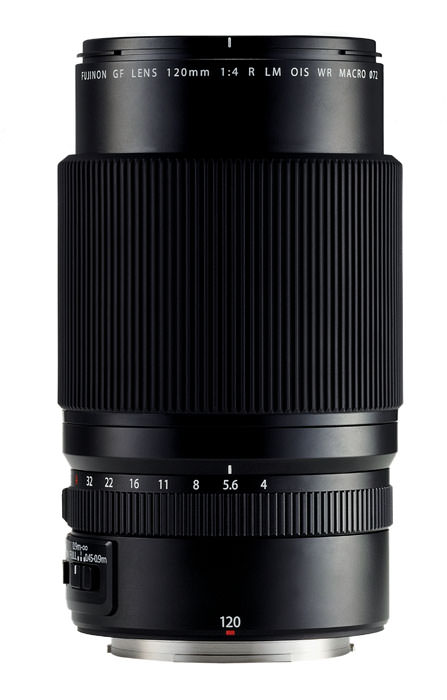 GF 120mm f4 R LM OIS WR Macro
Ultra Wide-Angle
At the other end of the scale, there's nothing quite so dramatic as an ultra wide-angle and Fujifilm's GF 23mm f4 R LM WR is the equivalent of 18mm on a full-frame DSLR. For landscape photography, the benefits are obvious, combining all that wonderful depth of perspective with 50-megapixels of exquisite detail.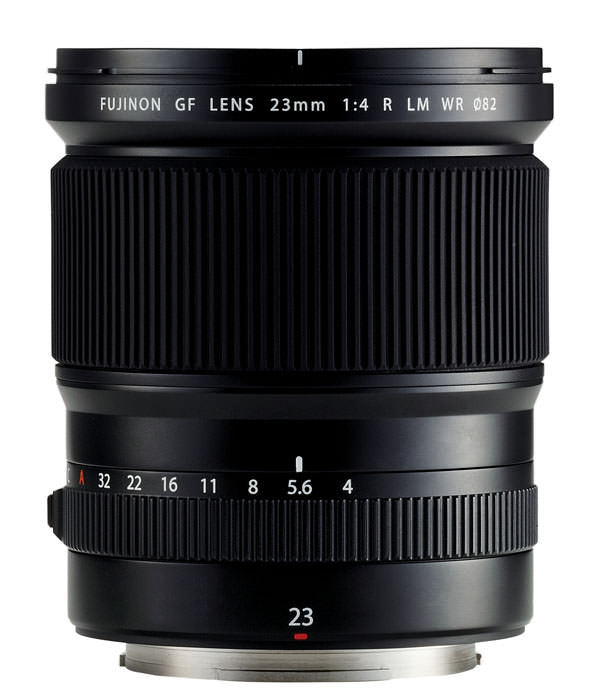 GF 23mm f4 R LM WR
If you don't want to go quite as wide, there's also the GF 45mm f2.8 R WR, which is the equivalent of the popular 35mm focal length on a full-frame DSLR. And at f2.8, it will produce a beautiful bokeh and shallow depth-of-field when used wide open.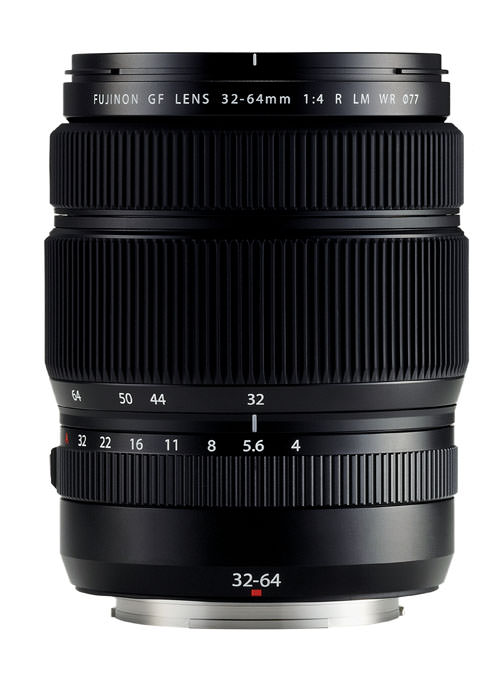 GF 32-64mm f4 R LM WR
Travel Lens
Of course, if you could only have one lens or you wanted to economise on weight and space, the GF 32-64mm f4 R LM WR makes a perfect travel lens, giving you a wide to normal zoom range.
It could be your only lens for street photography, but given the camera system is already so small, there's plenty of space in your bag for either a tele or the ultra wide-angle.
In terms of lenses, these four suggestions would have you covered, although you could pare it down to the 23mm, 32-64mm and the 120mm.
Either way, you can now tackle any subject genre. Next, let's consider your handling options to make the most of these lenses.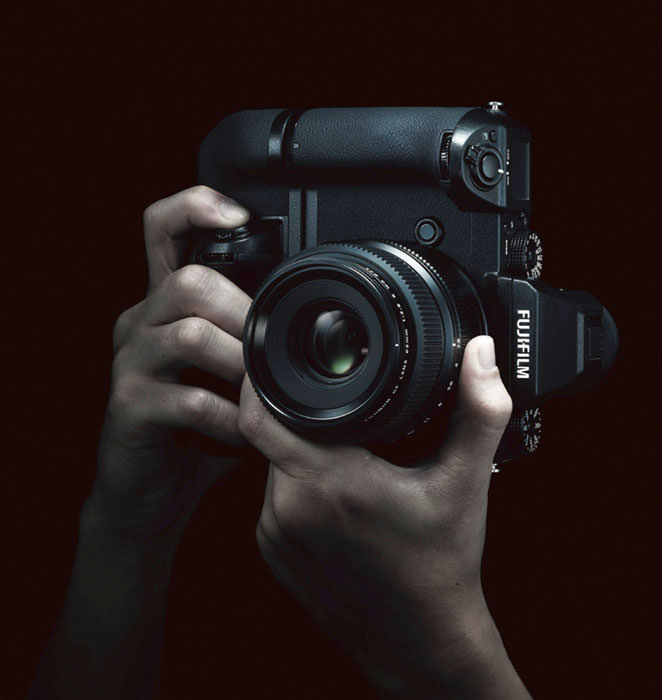 Vertical Battery Grip VG-GFX1
Vertical Grip
The Vertical Battery Grip adds a number of additional functions. In addition to making it a lot easier to shoot in portrait orientation, with ideally positioned controls and function buttons, it will hold an extra battery for extended shooting and can also be used to charge the battery (using an AC adaptor).
And for photographers with large hands, or photographers wanting to impress clients with a 'big' camera, the Vertical Battery Grip gives the GFX 50S extra kudos, but try as it might, it's still a small camera!
Flash Power Too
Naturally the GFX-50S will work with studio flash or you can attach the EF-X500 oncamera flash. And there are lens adaptors for Hasselblad optics and a view camera adaptor for monorail photography.
Angled Viewfinder
The super bright 3.69-million dot, high definition electronic viewfinder has two extra options. First, it is detachable, so you can use the camera with just its rear LCD screen (like a compact camera).
Second, the EVF Tilting Adaptor will sit between the viewfinder and the camera, allowing a vertical tilt of up to 90°. This in turn allows you to shoot from the waist, either hand held for street photography or on a tripod for studio work.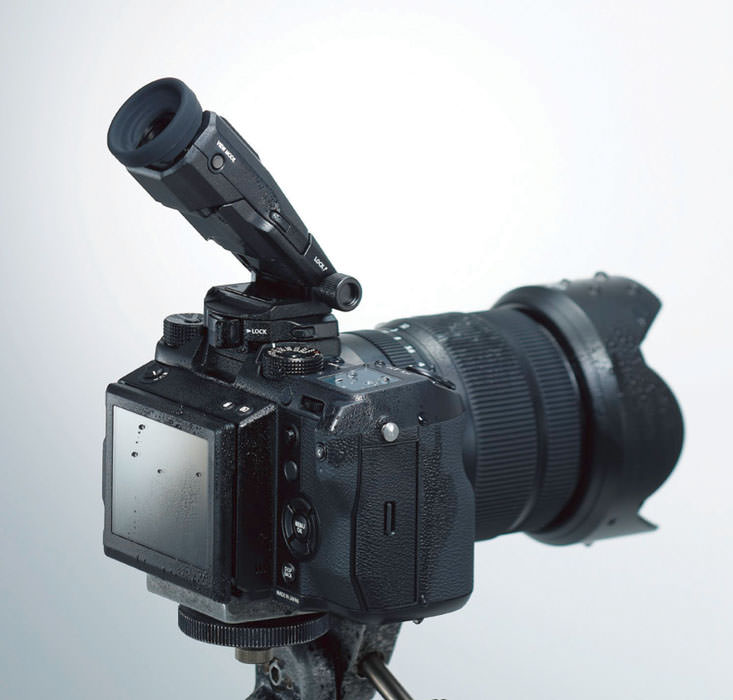 Really, there's nothing the GFX-50S system camera can't do!
For more information on Fujifilm GFX, visit Fujifilm-x.com/gfx/ or take a trip to your nearest Fujifilm camera supplier.