Ray Martin is very impressed with how easily he can use Fujifilm's revolutionary mirrorless, medium format super camera. Reproduced from Better Photography Magazine.
Using Fujifilm's New Medium Format Camera
Ray Martin is a household name in Australia. The veteran television presenter has been a journalist for more than fifty years, including ten years as a foreign correspondent in America. He's been to most places around the world, reporting on wars, catastrophes and personalities, yet all the while he says he's been a 'closet photographer'.
The First Time
Describing himself as a poor man's Cartier- Bresson because of his love of street photography, Ray was surprised and enchanted with the new Fujifilm GFX 50S.
"It's the first time I've used a medium format camera," confessed an excited Ray Martin. "I was told I'd probably need to use a tripod, but I don't think that's right because the camera isn't much bigger than my DSLR. And the photos! I can't believe how sharp and detailed they are, from things up close to everything in the distance."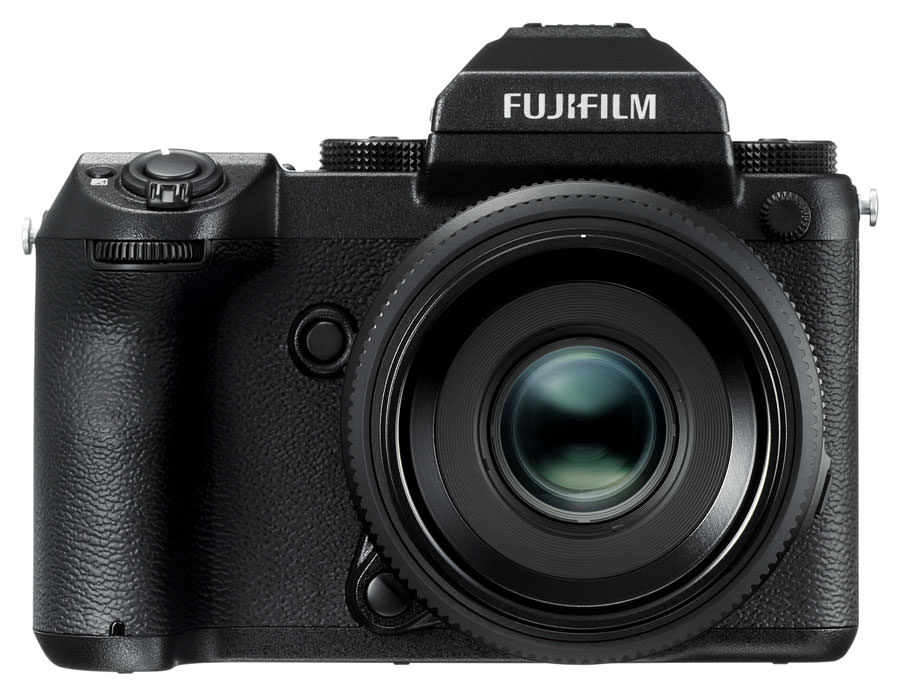 The new Fujifilm GFX 50S is a mirrorless camera with a bright, incredibly clear electronic viewfinder, featuring a 50-megapixel medium format sensor and a new range of six, specially designed lenses. However, unlike conventional medium format cameras, the GFX 50S is small (much the same size and weight as a DSLR) and has all the automatic features and functions found on consumer-orientated cameras, so it's extremely easy to use. 
"Until now, I've used either a DSLR or, more often than not, a small bridge camera because it's so portable," continued Ray.
"I used to think these cameras were a good match for my capabilities – a bit like comparing local grade cricketers with international test cricket stars. And I also liked the automatic features you find on bridge cameras because they helped me take better photos – and videos as well." 
Bruny Island Assignment
"Well, all that's changed because the Fujifilm GFX 50S is just as easy to use as a bridge camera, but with all the quality that comes with medium format."
Ray accepted a recent assignment to shoot a series of environmental portraits on Bruny Island, just off the coast of Tasmania, using the new GFX 50S and its 23mm lens.
"Normally I wouldn't shoot with such a wide-angle lens, so it was a great challenge to take me out of my comfort zone.
"And the people I met were fantastic, from a neurosurgeon walking his dogs along a remote beach, to the lighthouse keeper who's lived on Bruny Island since he was a boy, yet spends half the year in Austria!"
The brief for Ray was to make five portraits, which in turn would be documented for two short YouTube movies (which you can see at https://youtu.be/10gjJj5AbAw and https://youtu.be/8DMDL3oQ8Yc).
"The locations and the landscapes were extraordinary," explained Ray.
"Bruny Island is so beautiful and the characters are so rich, we had enough material for a full program."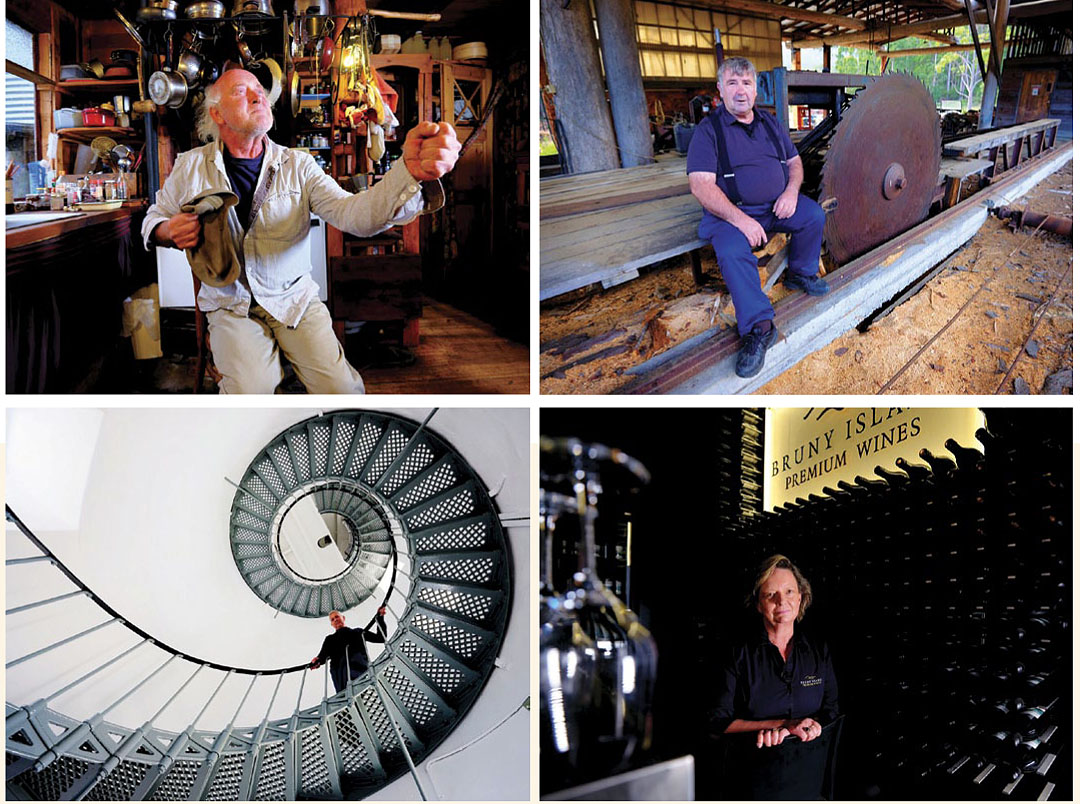 Four of Ray Martin's Bruny Island portraits taken with the Fujifilm GFX 50S and a 23mm ultra wide-angle lens. You can see how Ray handled
the shoot on YouTube in two short videos: https://youtu.be/10gjJj5AbAw and https://youtu.be/8DMDL3oQ8Yc
Aesthetic Approach
"I like to think I have a pretty good eye because after working with professional video cameramen for fifty years, you pick up ideas about framing and lighting. 
"However, I didn't think I could take the photos that the pros did. Maybe that has changed.
"I tend to see life through a lens and looking back at all the people I've met and interviewed over the years, I wish I'd had the confidence to take their photos as well.
"Most of my photography in the past has been with a longer focal length lens. I tend to sit down and watch the world pass by from a distance, but this approach wasn't going to be possible with a wide-angle.
"Fortunately, I tend to be a pretty normal guy and I relate to people quite well. Perhaps my reputation preceded me too, but I really enjoyed talking to the locals on Bruny Island. The challenge was how to make their portraits different, especially with that wide-angle lens.
"For instance, in the lighthouse, I lay down on my back and looked up at the lighthouse keeper, standing on the spiral stairs. I felt this was a wonderful, shell-shaped composition complemented by his character and the life lines on his face.
"The actor would only allow me to photograph him in his kitchen, nowhere else, so I had to think of something to make a difference. Normally I wouldn't orchestrate my subjects, but on this occasion, I felt it was really up to me, so I challenged him to give me some examples of his acting - as an astronaut on the moon, as though he had just won the World Cup - anything that wouldn't be boring.
"I was certainly feeling the pressure to come up with the shots!"
As Good As You Can Be
"In the video, I state that the GFX really does allow you to be as good a photographer as you can be.
"A good camera will let me play my best game and with the GFX, I can no longer complain about not having a good enough camera.
"I like the fact that it's challenging me to step up to the mark. I'm not a test cricketer, but every now and then I bowl a good ball, so now it's up to me to see what I can do with this new camera.
"I've interviewed every Prime Minister since Menzies and every President since LBJ. Never once have I been brave enough to ask if I could take their photo, but I will now, I promise!"
For more information on Fujifilm GFX, visit Fujifilm-x.com/gfx/ or take a trip to your nearest Fujifilm camera supplier.