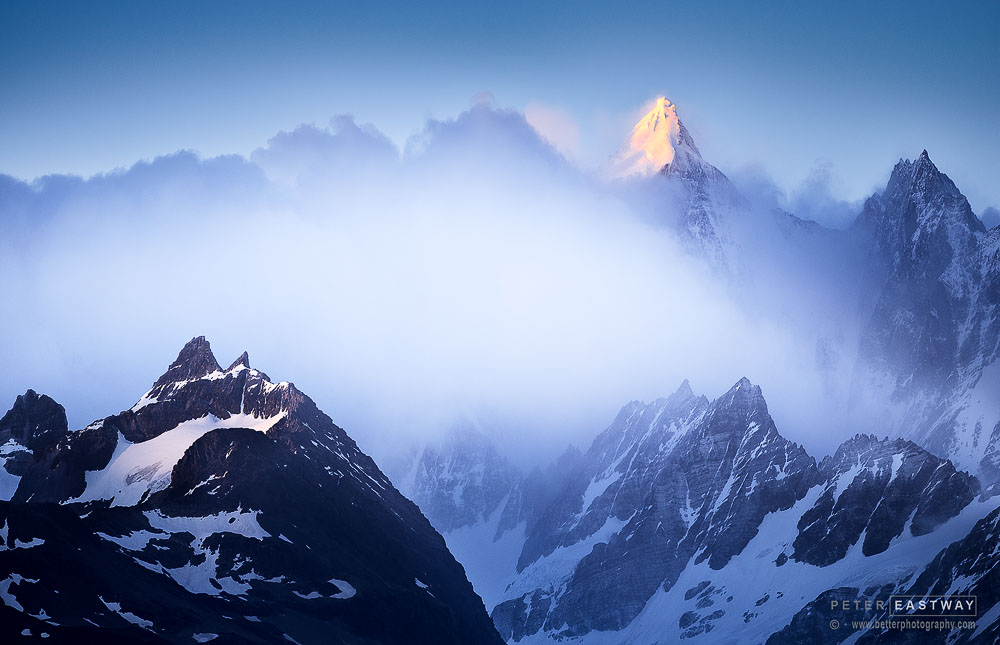 Mountain scenes above the Neumayer Glacier, South Georgia
Phase One XF 100MP Trichromatic, 240mm lens, f4.5 @ 1/800 second, ISO 200.
I'd like to say this simple photo didn't take me too long to edit, but it did. However, the challenge wasn't procedural, it was aesthetic. In other words, the physical act of editing the photo hasn't taken too long, but exploring different colour balances and tonal ranges took quite a bit of time. More than I expected. I think I'm happy with this rendition, but time will tell!
However, with a busy 2019 booked ahead, I am realising that I have a limited capacity for editing my work and so I'm thinking of challenging myself this year: edit everything in Capture One!
This image was done wholly in Capture One 12.
My new year resolution means no Photoshop. Now, before I go too far, there are a few exclusion clauses I'd like to add in. For instance, if I'm working on images for an exhibition or book, then I reserve the right to use Photoshop. But for general purpose work – such as editing images from my trips and posting up shots for the blogs, then I am to keep it quick and simple.
When I analyse the work I do in Photoshop, most of it is broad brush masks. I am not doing much in the way of channel masking, although it will be disappointing not to have access to the blend modes. However, on the plus side, I still have layers in Capture One (which for me personally, are much easier to access than the adjustment brush in Lightroom) and I hope to process more files.
Now, more output isn't necessarily a good thing. Quality is far more important than quantity, but I am a little frustrated about how few photographs get to see the light of day. I am hoping I can produce portfolios of work that are 95% polished and finished – because that extra 5% of quality might take me an extra 50% in time. I can live with that as an equation – given my 'get out of jail' card mentioned before for exhibitions and books.
So, while I still love sitting in Photoshop and I'm very comfortable with the workflow, it's time to see how far I can push a lowly 'raw processing' app!