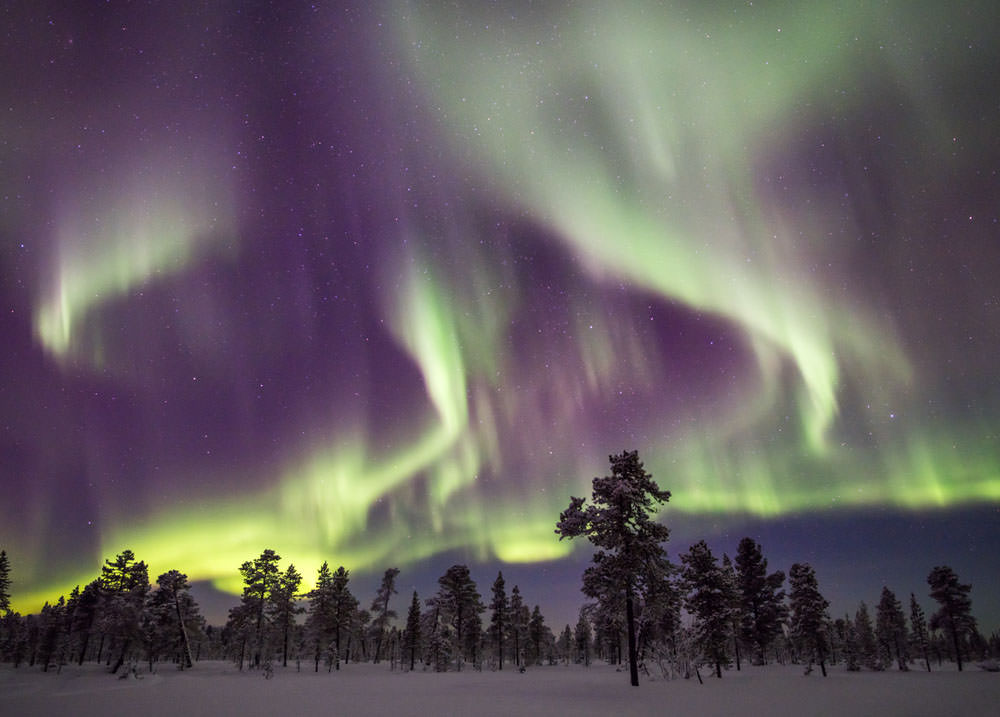 Many photographers have the aurora or Northern Lights on their wish list and there's no doubt it is an amazing experience. David Evans, the editor's 'partner-in-crime' for the International Landscape Photographer of the Year Awards, is not only a consummate landscape photographer, he's an expert guide through the colder climes - especially Swedish Lapland.
Says David, "When you're right under the aurora oval and you get a Kp 6 or 7 (the image above was a 6), then it isn't about camera trickery - it really is as bright to the naked eye as in this photo! Well, almost!
"The biggest challenge is the movement of the aurora itself, when it's dancing and moving about quickly. You don't want it to be too blurred. As such, this was underexposed deliberately at 6 seconds and ISO 1600 to freeze it as much as possible, without getting too much noise. I used a Pentax 645Z with a 28-45mm lens and then brought up the shadows in Adobe Raw Converter. To finish I added a bit of lens correction in Photoshop.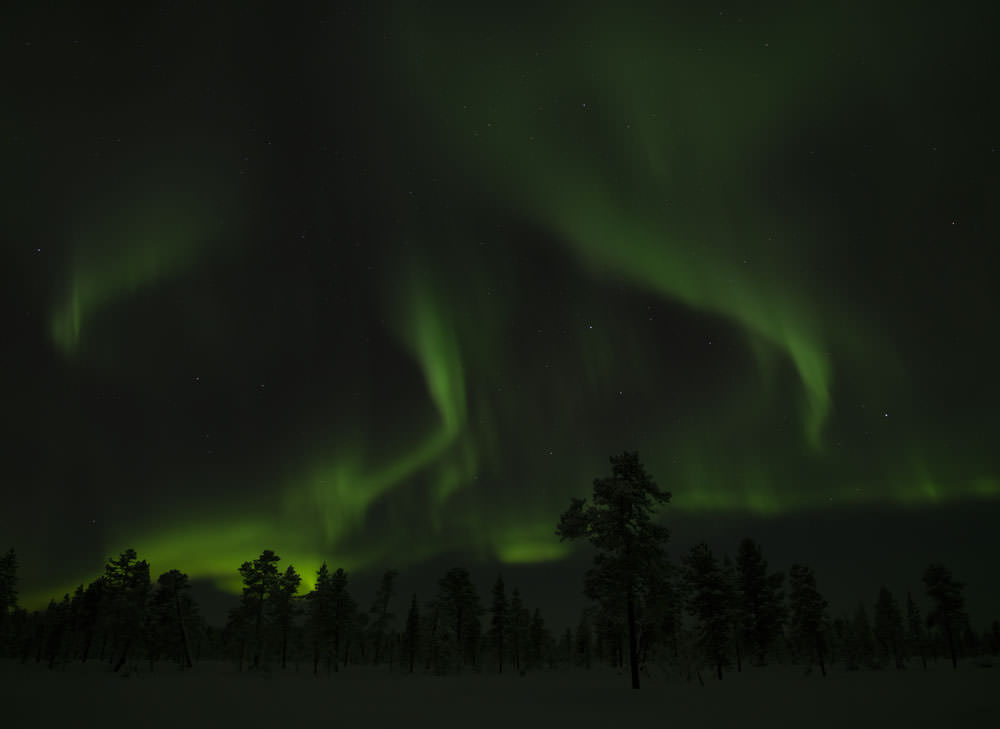 The raw file before processing - underexposed intentionally so as not to blur the aurora too much.
Full details of David's photo tours in January 2020 are here: https://travelentropy.com/swedish-lapland-aurora-borealis-photography-tour/ and there's a photo gallery there as well. Check it out!