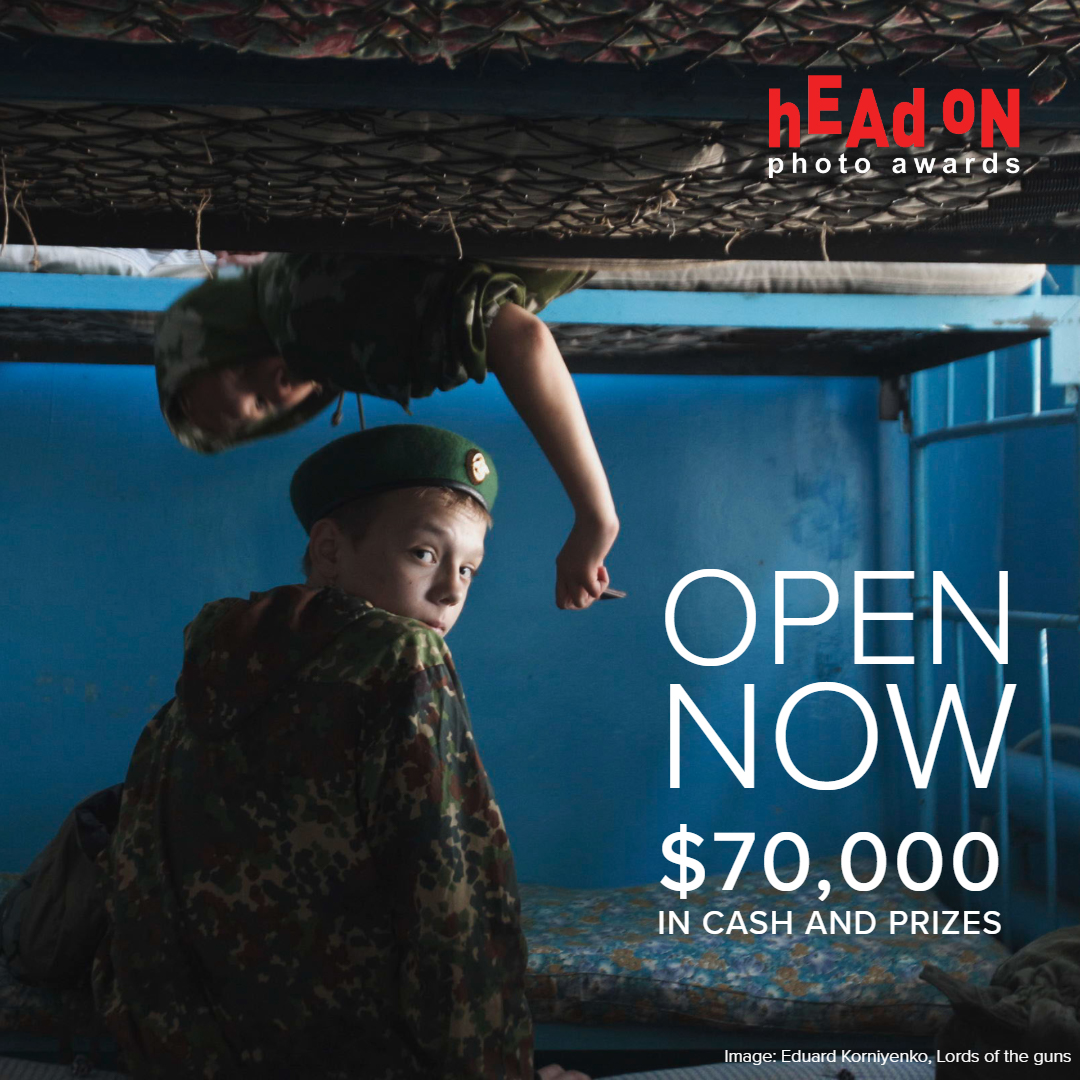 The Head On Photo Awards are now open for entries with a prize-pool of $70,000 up for grabs!
This year the prizes are more significant and bigger than ever. The $70,000 prize-pool of cash and products includes major cash prizes of $15,000 each for the Landscape Award and Portrait Award winners.
The Awards represent a global selection of the best work from emerging and established photographers across three categories; Portrait, Landscape and Student.
The Head On Portrait and Landscape awards are open internationally to professional, emerging and enthusiast photographers from classical to contemporary styles and the Head On Student Award is open to Australia's young photographers (school years K-12).
Award finalists are featured in an exhibition during Head On Photo Festival that receives extensive visitation across two venues; the festival hub at Paddington Town Hall and Paddington Reservoir Gardens.
All photographs are judged anonymously, with no identifying details of the photographer shown to the judging panel. This process ensures that the work is selected solely on merit and not influenced by the celebrity of the photographer.
The judging panel is comprised of leaders in the Australian and international photography communities and represents all aspects of the photography world, including curators, picture editors, photographers, educators and other industry leaders.
This year judges include Whitney Johnson from National Geographic; Pulitzer Prize-winning photographer Renée Byer; New York Times photographer Adam Ferguson; the editor of GUP Magazine, Erik Vrooms and the editor of Leica Magazine, Carla Erdman.
The Awards are a part of the internationally acclaimed Head On Photo Festival. Held in May every year, the Festival is Australia's premier photographic event and a world-leading arts festival.  
Name: Head On Foundation
Call for entry: Head On Photo Awards
Jury: Moshe Rosenzveig OAM, Whitney Johnson, Renee Beyer, Erik Vroons, Adam Ferguson, Carla Erdmann, Amanda Love, Ellie Waterhouse, Charles McKean, Irina Chmyreva, Vignes Balasingam
Deadline: Sunday 16 Feb 2020 (Sydney time)