Choose Your Adventure: Aurora Expeditions Event Series
Join us from 22nd August - 21st September 2023
Welcome to our Choose Your Adventure Series and prepare to explore the untouched wonders of the Arctic, Antarctica, and beyond, as we share what it's like to travel on our purpose-built small ships to some of the most remote and captivating corners of the world. Whether you're a seasoned adventurer or new to outdoor pursuits, our expeditions cater to all levels of experience, allowing you to embrace the thrill of discovery and adventure at your own pace.
Imagine paddling through pristine Arctic waters, surrounded by towering icebergs and curious wildlife. Picture yourself plunging into the crystal-clear depths of the Antarctic, exploring a mesmerising underwater world teeming with marine life. Or perhaps you envision yourself conquering challenging cliffs, scaling majestic peaks, or gliding across frozen landscapes on skis or snowshoes.
Join us at our events and start planning YOUR Aurora Expeditions Adventure.
What to expect:
• Learn about our curated itineraries that give you the best opportunity for immersive experiences in these captivating regions
• Discover thrilling activities, including kayaking, snorkeling, scuba diving, rock climbing, skiing, and snowshoeing to complement your perfect adventure
• Hear stories of true adventure and discovery from our special guests
• Gain insights into what life is like on board and off-ship
• Take advantage of the exclusive saving* available only to those who attend'
Adelaide
Tuesday 29th August
2pm or 6pm
The Mayfair Hotel
45 King William St, Adelaide SA 5000
Perth
Thursday 31st August
2pm or 6pm
Bells Functions
Upper Level, Pier 3 Barrack Square, Perth WA 6000
Melbourne
Tuesday 5th September
2pm or 6pm
The Como Melbourne - MGallery
630 Chapel St, South Yarra VIC 3141
Brisbane
Tuesday 12th September
2pm or 6pm
Waters Edge Weddings & Events at Portside
Level 2/39 Hercules St, Hamilton QLD 4007
Sydney
Wednesday13th September
2pm or 6pm
The Kirribilli Club
11 Harbourview Cres, Lavender Bay NSW 2060
In-Person Events Schedule
2:00 PM OR 6:00PM
Drinks & Canapes
Enjoy some canapes and drinks prior to the presentation.
2:30PM OR 6:30PM
Presentation
Hear from the team about some fantastic adventures
3:15 PM OR 7:15PM
Drinks & Canapes
Mingle with our staff and ask them any questions you still may have with a drink and some canapes. Register your interest on the night to receive an exclusive discount available for only those who attend.
4:00 PM OR 8:00PM
Event Ends
The event has now come to end.
Guest Speakers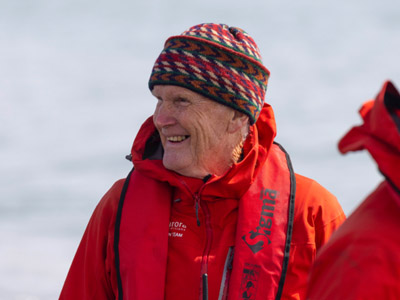 Greg Mortimer
EXPLORER & LEGENDARY MOUNTAINEER
Attending Sydney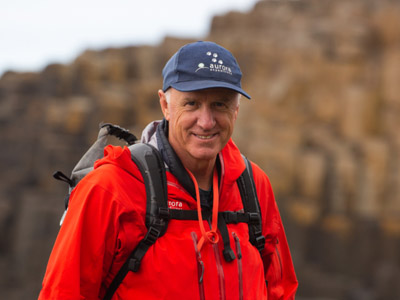 Dr John Kirkwood
NATURALIST, MARINE BIOLOGIST & EXPEDITION LEADER
Attending Brisbane and Melbourne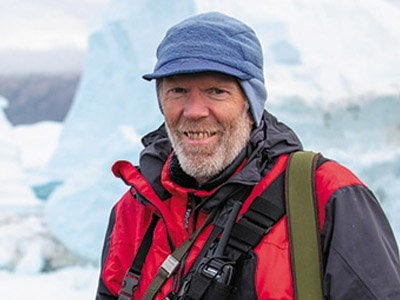 Dr Roger Kirkwood
EXPEDITION LEADER & NATURALIST
Attending Adelaide and Perth
Virtual Events
Can't make our in-person events? No problem! We have 4x virtual events scheduled that will cover the same content for you convenience.
To register please follow the below links:
23rd August 2023 11am AEST/ 1pm NZST
24th August 2023 3pm AEST/ 5pm NZST
20th September 10am AEST/ 12pm NZST
21st September 4pm AEST/ 6pm NZST
Join us at one of our events.
We look forward to hosting you!