Scott Portelli's 360in360 photography exhibition (9-11 April 2022, Jaffa Gallery, Sydney), sponsored by Olympus, Kayell and Canson, is the culmination of a journey around Australia. This is the story behind it….
"We are a husband-and-wife team, both passionate wildlife and nature photographers. Ever since we met, we talked about our desire to travel and photograph our incredible home country.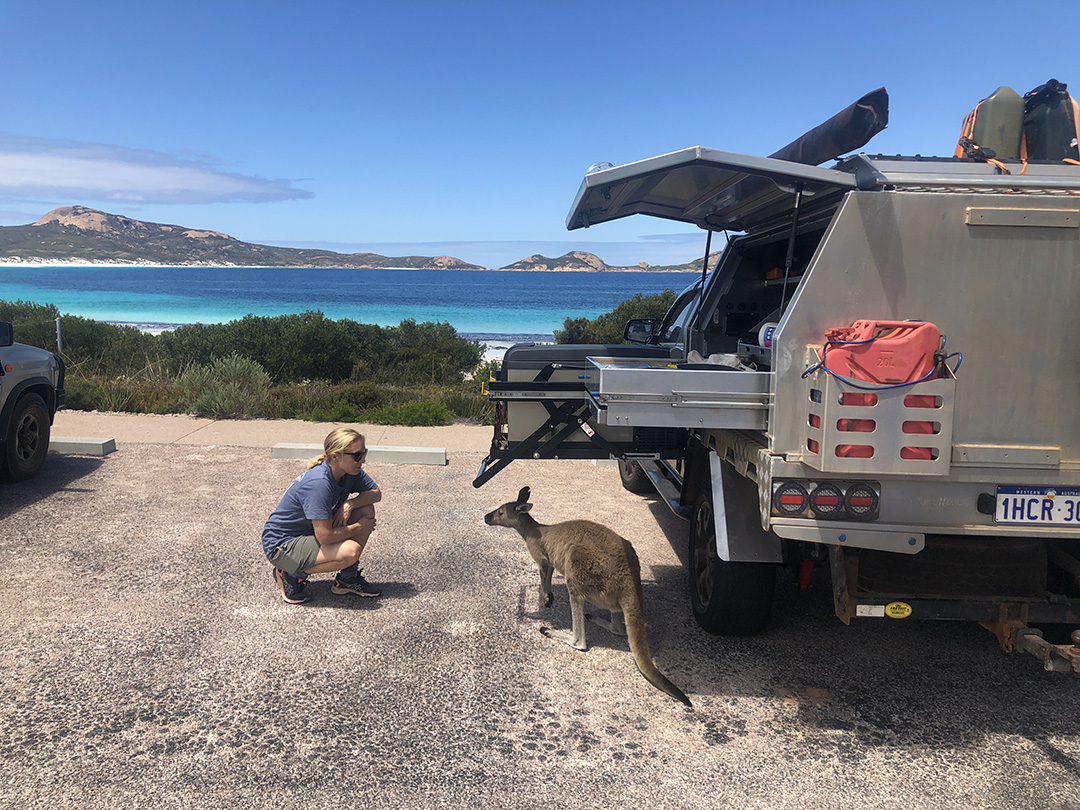 "Eight years after first meeting, we were finally in a place to do exactly that. We had sold our non-essential possessions, fitted our ute with everything we needed to survive, employed trusted staff to run our travel business and bought a small boat. Our aim was to do a 360 degree lap of Australia in 360 days, shooting from the air, the land, as well as underwater, ultimately showcasing our work with an exhibition and photo-book.
"In January 2020, we waved goodbye to our Sydney city life. Sadly, at the same time, devastating bushfires were raging through New South Wales and Victoria.  Of course, our plans were derailed, but we were fortunate to be able to re-direct our energy into volunteering and fundraising for those affected.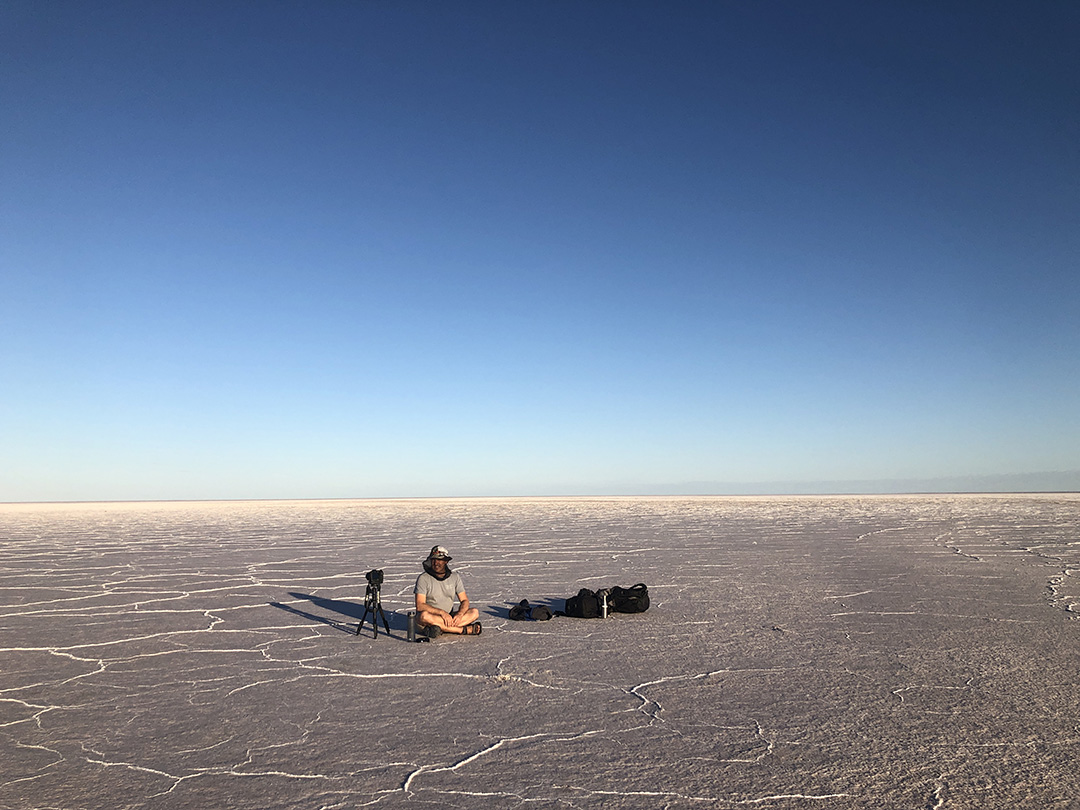 "February came and we embarked on a long-planned tour of Tasmania, topped with a week-long hike on the Overland Track. Immersed in the rugged wilderness of the track, we had no phones, no television, and no news. That was also the week that the pandemic hit Australia, whilst we were living in ignorant bliss. So, we re-entered a completely different world to the one we knew before the hike. Our future was uncertain again, but this time the whole world was with us. 
"At a stand-still, isolating in a tent, we threw out the rest of our plans.  We had food, water, our health, and no longer an income, but a tent and a boat for shelter, and our cameras! We decided to make the most of what we still had.  Sometimes, when a door slams shut, a window might open, so we chased the windows with persistence.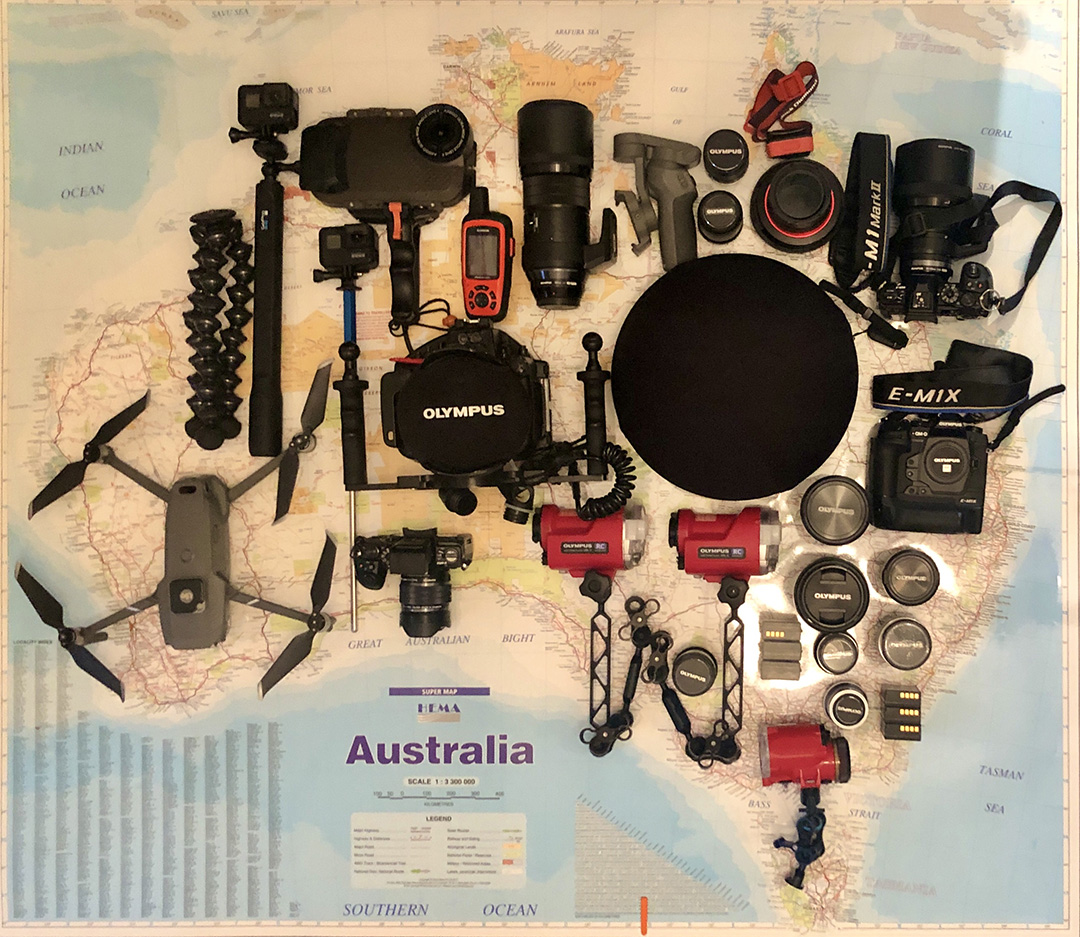 Our journey was opportunistic, convoluted, and often stopped completely.  But within that, we experienced the open road, deserted beaches, iconic wildlife, and the vast outback with its unbelievable sunsets and starry nights.  And….well, we invite you to the exhibition to see the rest for yourselves.
Our selection of images represent the beauty and uniqueness of Australia.  To us, they also represent taking a chance, staying hopeful, finding joy in simple things and discovering a deeper connection with nature than ever before.
You can find our exhibition at the Gaffa Gallery, Sydney, from 9-11 April.  Our photo-book will also be available to pre-order.