Christian Fletcher is a good friend. Well, I think he is a friend, but sometimes I'm not altogether sure. I'm told that when he gives Photoshop presentations, he has some rather horrible portraits of me that he uses to explain his techniques. And in his latest book West, he writes about a trip we did together with the ND5 group:
"Anyway, here we are flying together in a Bell Long-ranger (helicopter) doors off and the wind whipping through our hair. And yes, Peter does have some hair, 35 at last count. I think he was down to 29 by the time we got on the ground."
So, when I say Christian is a good friend at the beginning of a review about his latest book, perhaps you should take some of my following comments with a grain of salt. For instance, don't believe me when I say Christian is one of Western Australia's best landscape photographers and that his new 160-page book is full of photographs, many of which his wife won't let him sell in their gallery.
Years ago, Tony Hewitt and I looked in Christian's gallery window and wondered why he had a boring, middle-of-the-day beach scene front and centre. I suggested it had nothing to do with art and everything to do with sales. A couple of years later, I interviewed Christian for Better Photography magazine and one of his comments referred to this photo: he said he hated it, but it sold really well and kept the gallery afloat!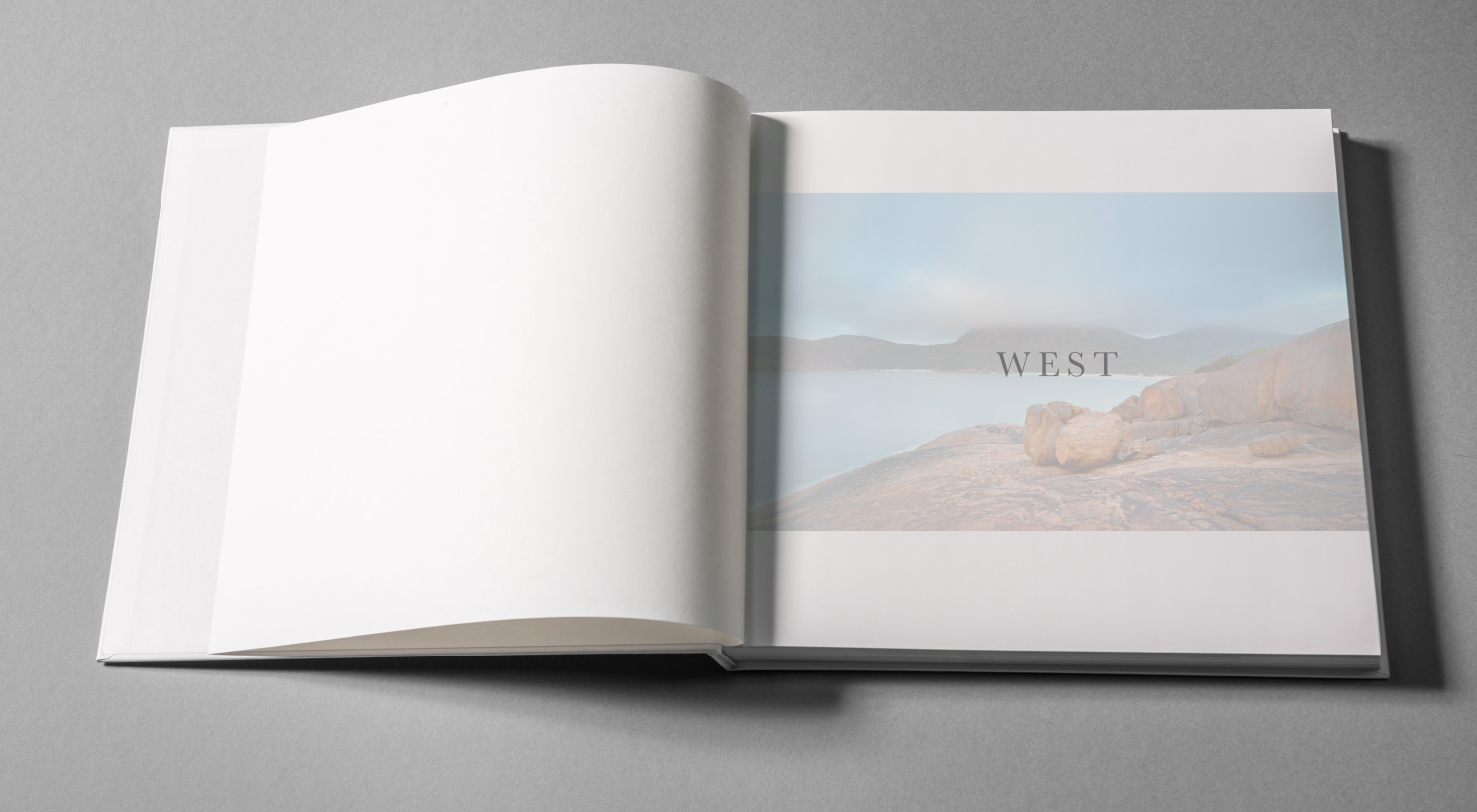 The book West has a few of these 'gallery saver' images, but I'm delighted to see it mainly comprises images that resonate personally with Christian. I was with him when some of them were taken, surprising me when I see different angles of scenes and locations we visited together. However, I think the book will be full of surprises for everyone with an interest in landscape photography.
There are many reasons for supporting a photographer who has published a book, but again, you probably have to read a little more deeply into a comment like this from me. However, on the assumption you have already purchased my book The New Tradition, I'd like to recommend you take a look at West as well.
And my wife said it was beautifully designed!
For more information, visit Christian's website https://www.christianfletcher.com.au/gifts/books/west-book/ and the cost is $50 plus postage.