DO YOU LOVE PHOTOGRAPHY?
Whether you're a keen amateur or a passionate professional, Snap Happy is the show for you. 
Maddie Sloane meets some of Australia's best photographers and finds out what drives their passion. Darran Leal takes us on some amazing photographic adventures and offers some really practical advice. Peter Eastway shares some insight into his post production workflow and James Treble gives us some handy tips for decorating our homes with prints. 
Our dedicated team will inspire you to become a better and more passionate photographer!
12:30pm, Sundays on Channel 10 Boss
Also available on TenPlay 
Episode 1 (4-11-18): Maddie chats with Fujifilm ambassador, Steve Christo, to get some insight into his career as a sports photographer. He also gives us some handy tips for capturing fast action. We welcome our new presenter, Darran Leal of World Photo Adventures, as he takes us on tour in stunning Alaska to photograph Humpback whales. Peter Eastway introduces a new weekly segment to help improve our post production skills. And designer James Treble, returns to give us some tips for decorating our own living room with prints.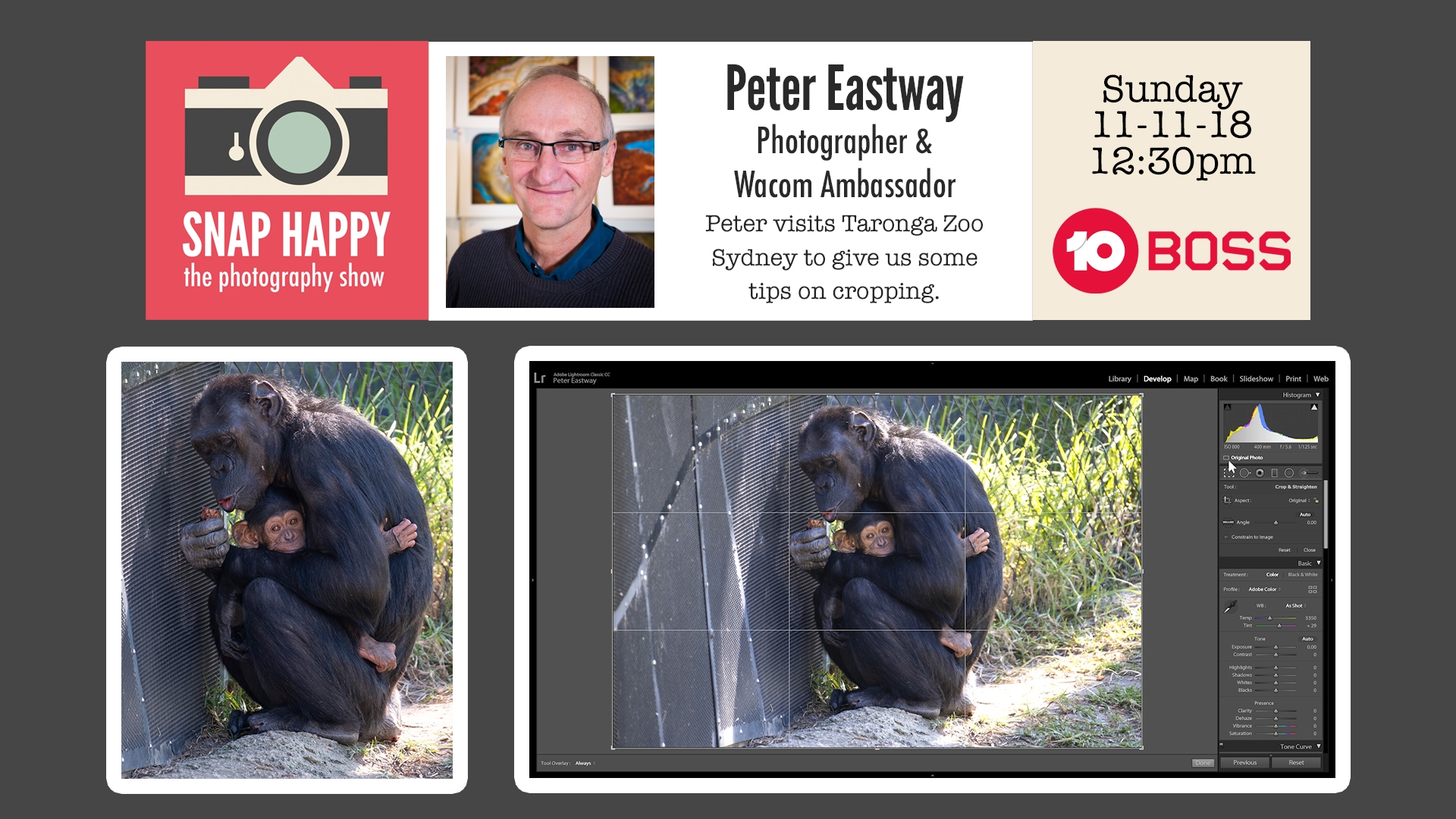 Episode 2 (11-11-18): Maddie meets up with Lumix ambassador, Aubrey Daquinag, to find out all about her new book titled Wander Love. She also gives us some handy travel photography tips. Darran gives us some practical and creative advice for photographing wildlife and landscapes on stunning Fraser Island. Andrew Hall talks about the new Fujifilm X-H1 camera and why he loves it for capturing motorsports. And, Peter Eastway visits Taronga Zoo to give us some great advice on cropping techniques.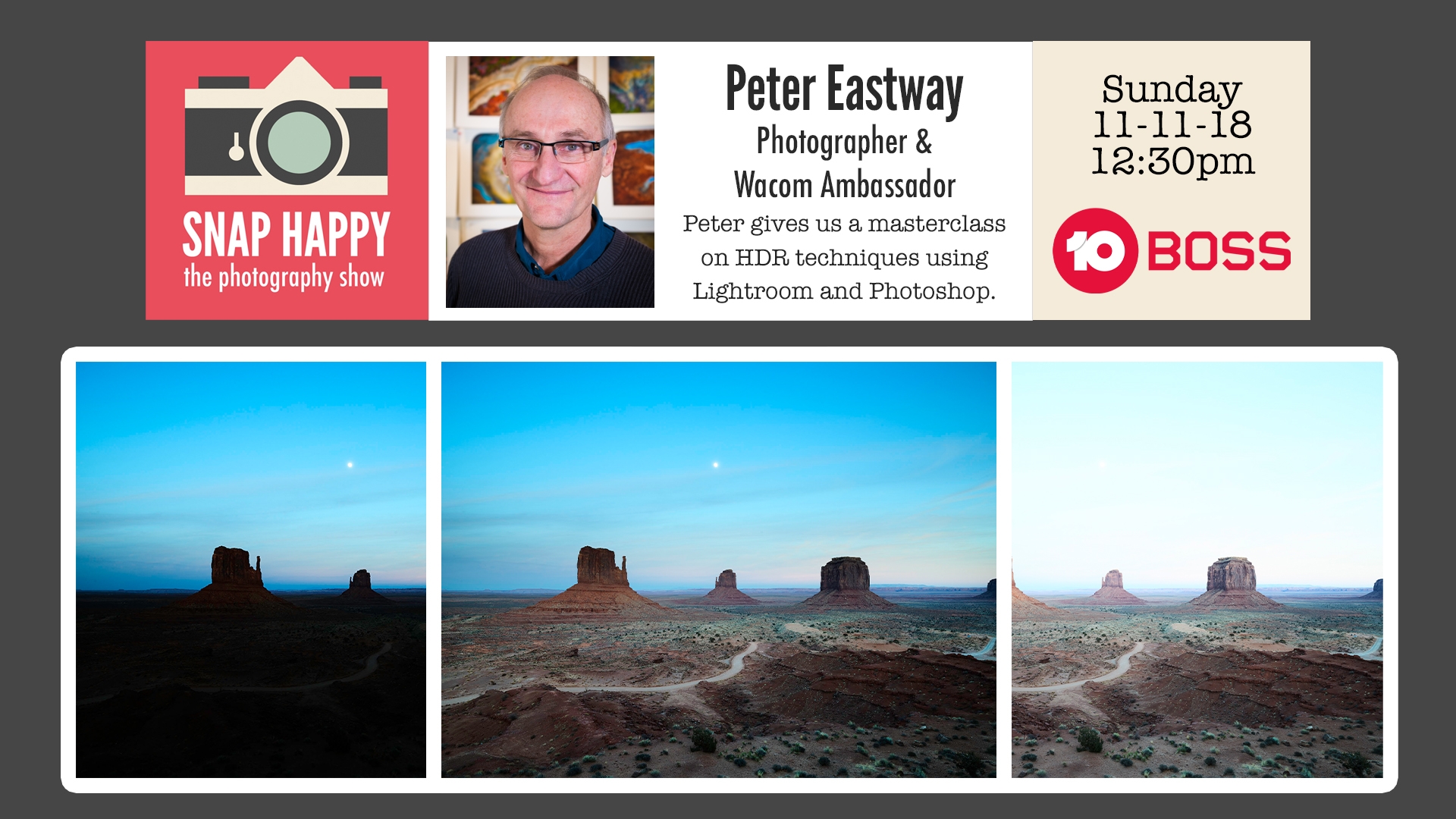 Episode 3 (18-11-18): Maddie chats with Mark Galer about why he loves new technology and talks about the Sony mirrorless system in his kit. Darran takes us to Anan Creek in Alaska to get up close and personal to bears. Peter Eastway helps us get our heads around HDR photography and processing these images in Lightroom and Photoshop. And James Treble helps us decorate a nursery with canvas prints and photo blocks.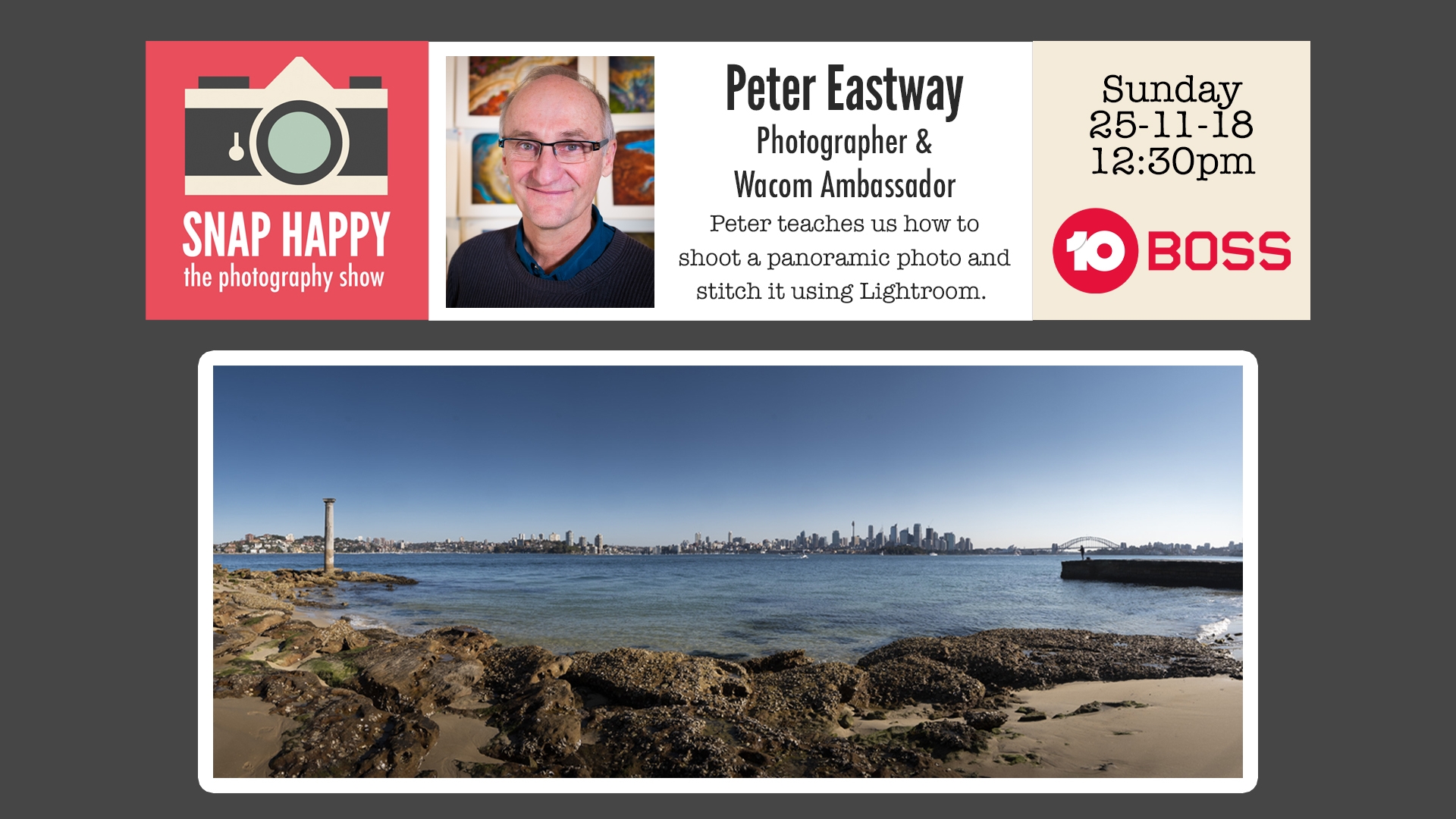 Episode 4 (25-11-18): Maddie chats with Fujifilm ambassador, Anastasia Woolmington, who gives us some insight into her landscape and wedding photography and how she combines the two. Darran takes us to the rainforest on Fraser Island for some unique photographic opportunities. Peter Eastway gives us some tips on using contrast, highlights and shadows effectively and takes us through the process of creating a stitched panoramic photograph using Lightroom.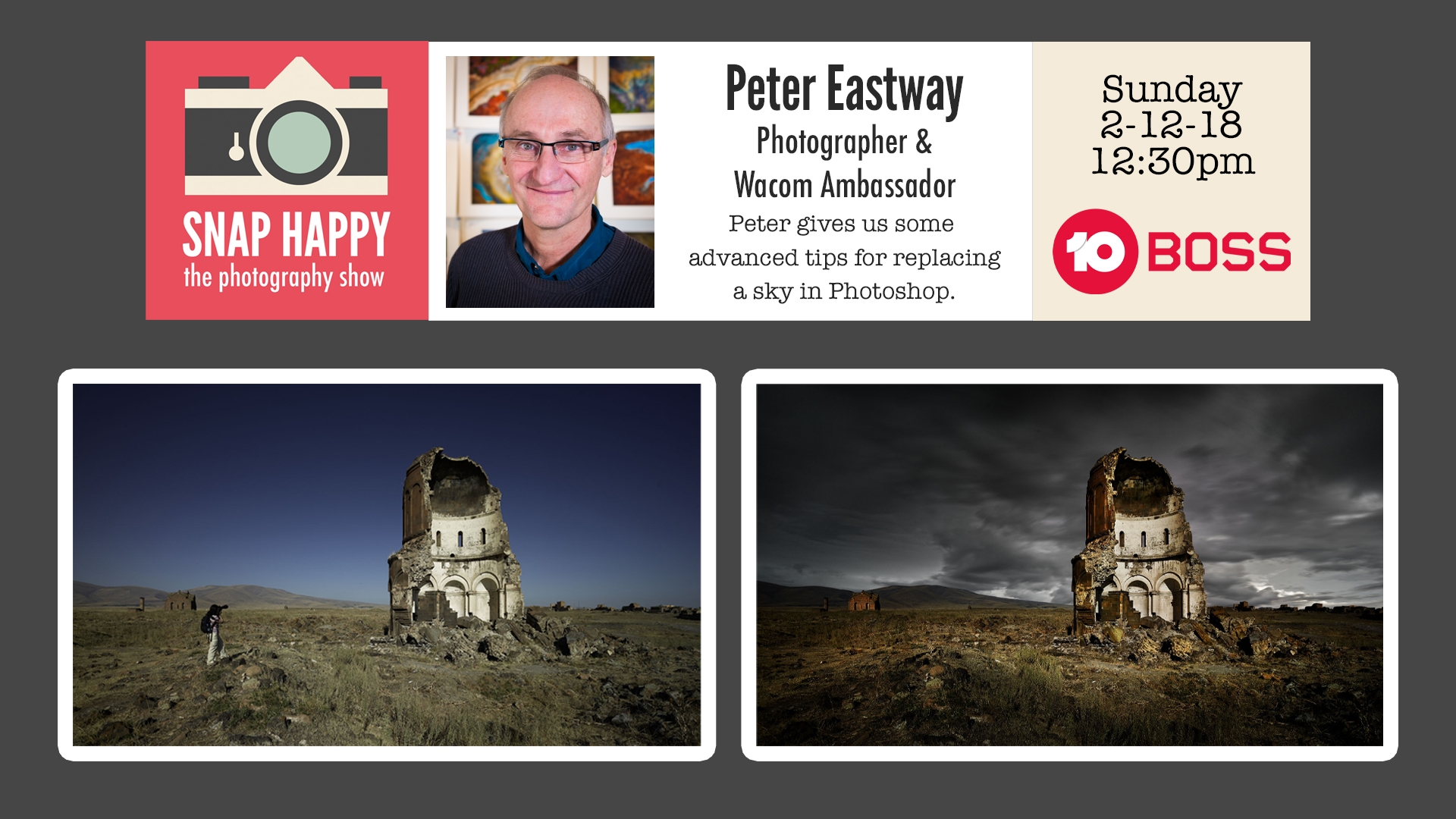 Episode 5 (2-12-18): Maddie catches up with Ken Duncan and he gives us some great tips on creating a panoramic photograph. Darran concludes his Alaskan adventure by exploring the vast waterways and photographing glaciers. Maddie creates a photo book from her trip to Fraser Island. And Peter gives us some advanced Photoshop techniques and shows us how to replace a sky.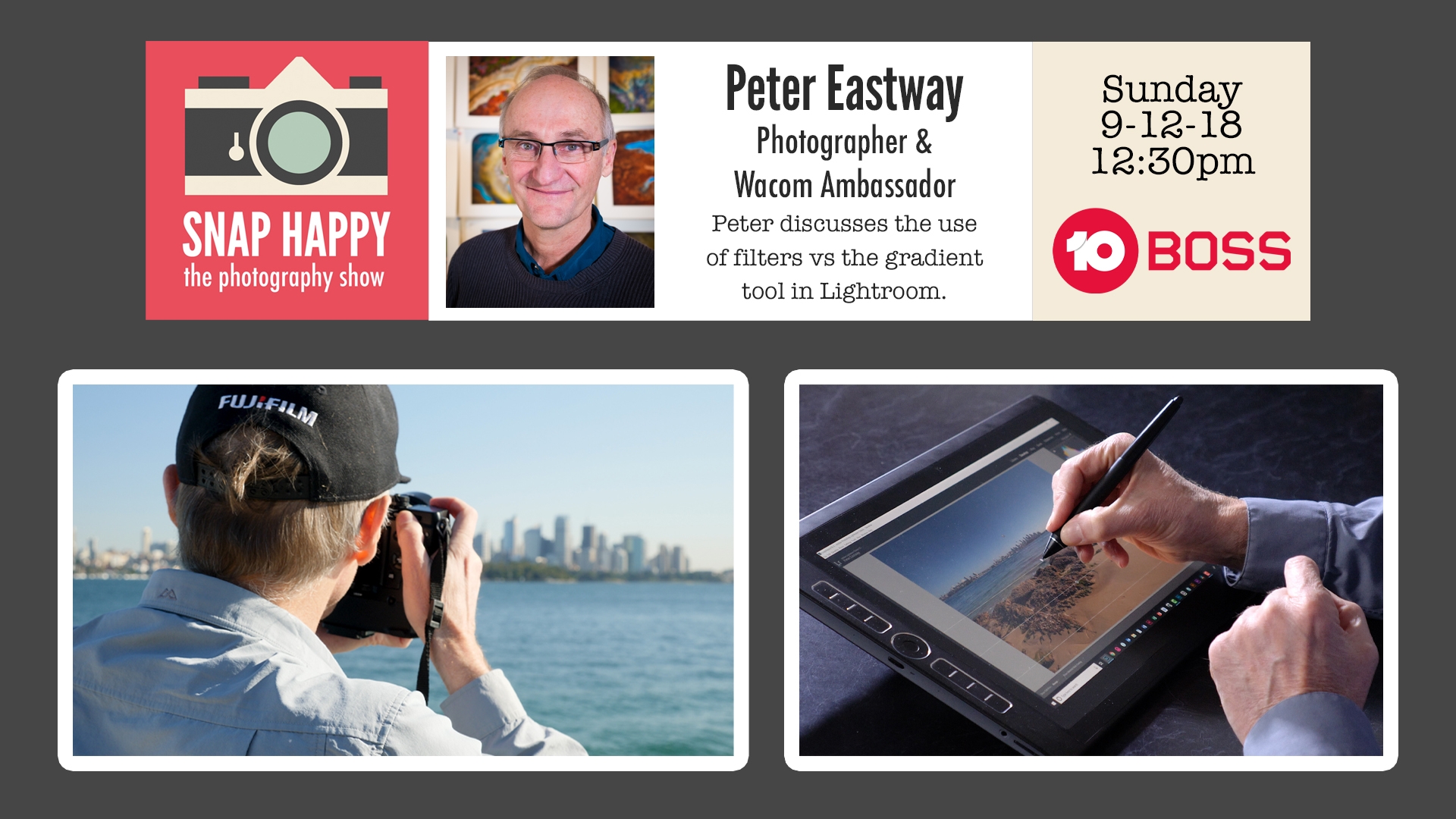 Episode 6 (9-12-18): Maddie visits Dale and Karlie of DK Photography to find out how they became the dynamic duo of landscape photography. Darran explores the west coast of Fraser Island and gives us some great tips for photographing wildlife. Ian van der Wolde talks about long exposure photography and why he likes to process in black and white. And Peter gives us another post production tip using the Wacom Mobile Studio Pro.