Middlehurst Lite Photography Workshop, New Zealand, 14 - 18 July 2020 AUS$5995
A Remarkable Photography Workshop. Landscapes, Aerials, Portraiture. Master it all learning from two AIPP Grand Masters! Deposit amount below:
Description
Middlehurst LITE is a photography workshop presented at the remarkable Middlehurst Station in New Zealand's spectacular high county.
It shares the same incredible landscape of the Middlehurst Art Photography Experience, but is a shorter, more practical-orientated workshop.
Peter and Tony visited Middlehurst Station in June 2015 and fell in love with the location. It feels like 'Middle Earth' and you expect to see trolls and hobbits around every corner. So enamoured are they with Middlehurst that it has now become an annual pilgrimage.
In 2018, Peter won the AIPP Photography Book Award for his book 'Middlehurst: Middle-Earth', which was shot during his workshops. The judges had also fallen in love with the landscape! And you will too!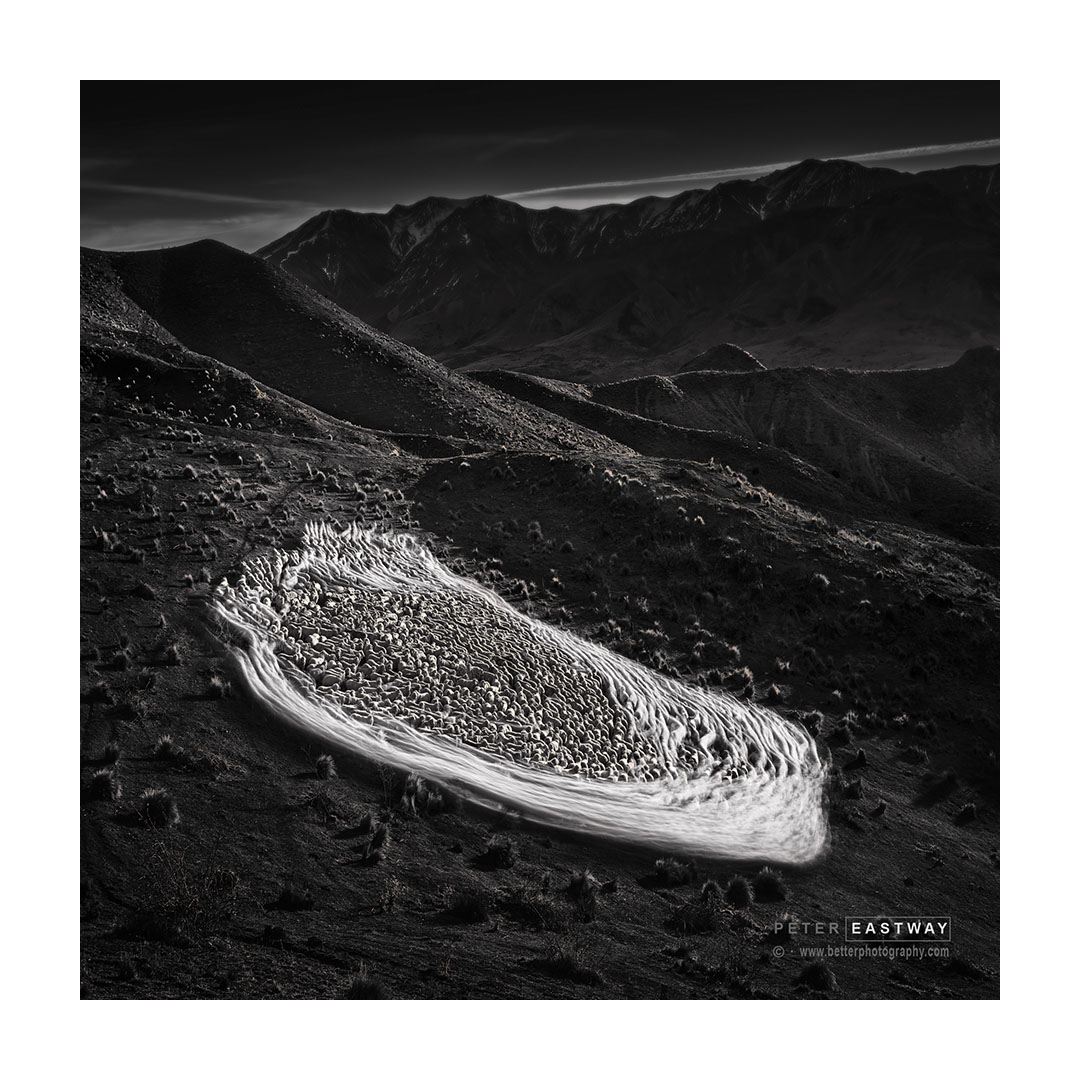 It is likely to be cold outside and the weather is variable, exactly what we want. However, the lodgings are wonderful! Built in 2019, the new 'shearers quarters' feature private rooms and modern shared bathrooms. And best of all, we get home cooked meals - the food is nothing short of stellar!
As it's private land, you can't just visit here by yourself. And even if you could, access to many of the locations is only by sturdy 4WDs driven by expert stationhands who know the road, or experienced helicopter pilots who fly the area.
The focus will be on capture and post-production for landscapes, aerials and portraiture. Peter and Tony will provide classroom presentations, practical shoots and hands-on assistance with your post-production.
Please bring your cameras and your laptop loaded with Lightroom, Photoshop, Capture One or your software of choice.
There's something for everyone.
So, location is five stars. Food six stars! Lodgings are incredibly comfortable and now the scene is set for you to not only have a great experience, but do something with it as well: take your photography to the next level.
Middlehurst Lite Photography Workshop 
Dates: 14 - 18 July 2020, 5 days/4 nights
Price: AUS$5995
Deposit: AUS$995, balance payable by 6 April 2020
Maximum of 12 participants.
Price includes transfer ex-Blenheim, photographic workshop, all meals and accommodation.
For further details contact Kim Valenti
Email:kim@betterphotography.comPhone:
+61 2 4388 6851