Dee Why Atelier Evening
Join Peter Eastway for an Evening Atelier at Dee Why RSL
Description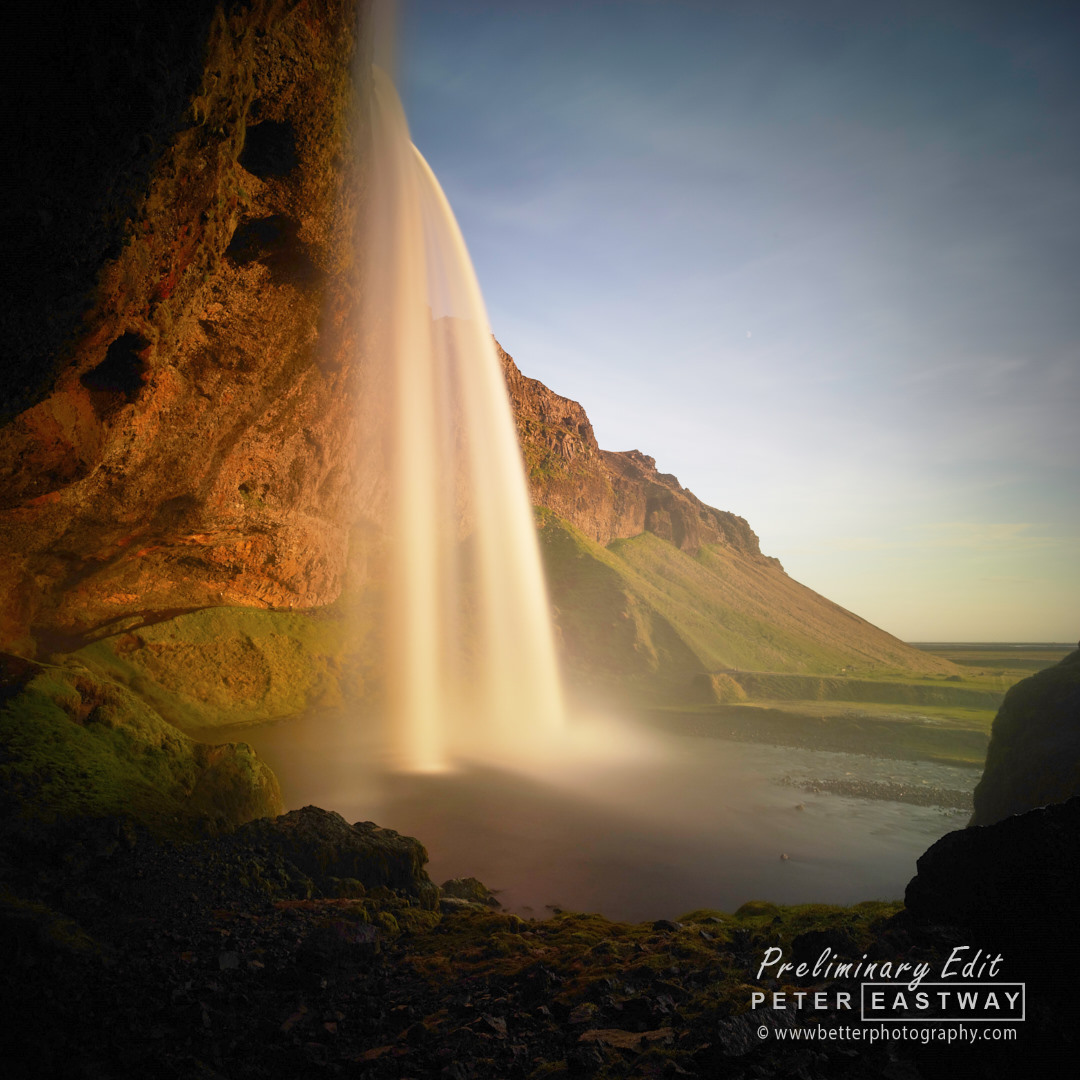 Peter's been travelling quite a bit this year, but he's really looking forward to presenting an Evening Atelier down at Dee Why – Tuesday 30 July at 7.00 pm!
He's going to present a series of images from Iceland and show some of the post-production used, he'll discuss Michael Kenna's work in the inspiration section, talk about using clarity selectively for better results, and at the end David Oliver is back with some new photos from Bhutan.
Don't miss it – at $9.95 including a cuppa tea or coffee, it's the best value evening in town!
Once you've worked out how to use your camera, the process of capture changes into one of creativity and imagination.
Join Peter Eastway for an interactive evening of photography, inspiration and dialogue. Designed to be a meeting of friends with a common interest, Peter will lead proceedings with an audio visual presentation and discussion of his work, the mechanics of a photography technique, and a discussion around some of the artists and photographers who have inspired him. Plus he'll finish the evening with a mystery session!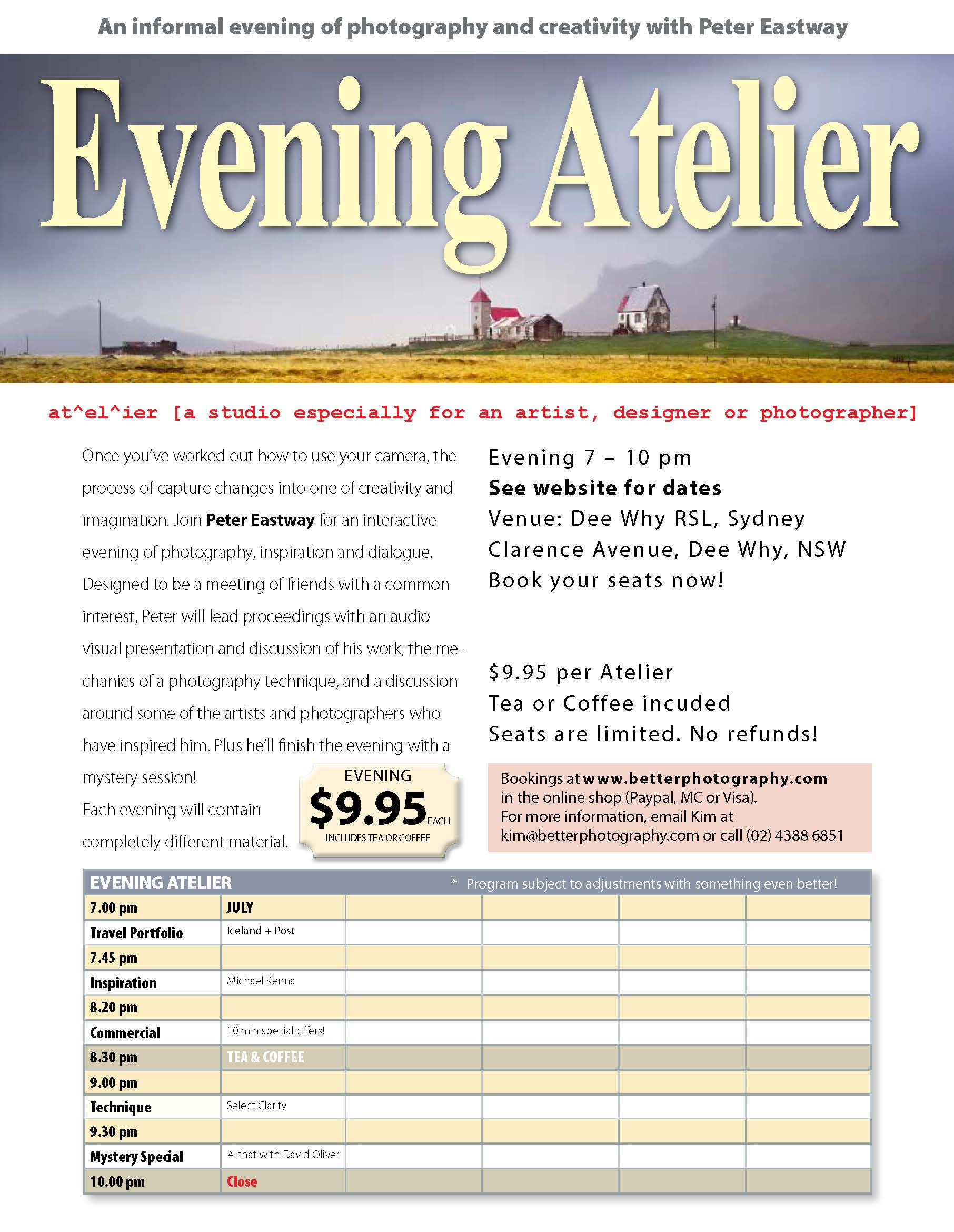 Tuesday 30 July 2019, 7 to 10 pm
Dee Why RSL Club, Clarence Avenue, Dee Why