Details

Category: Photo Feedback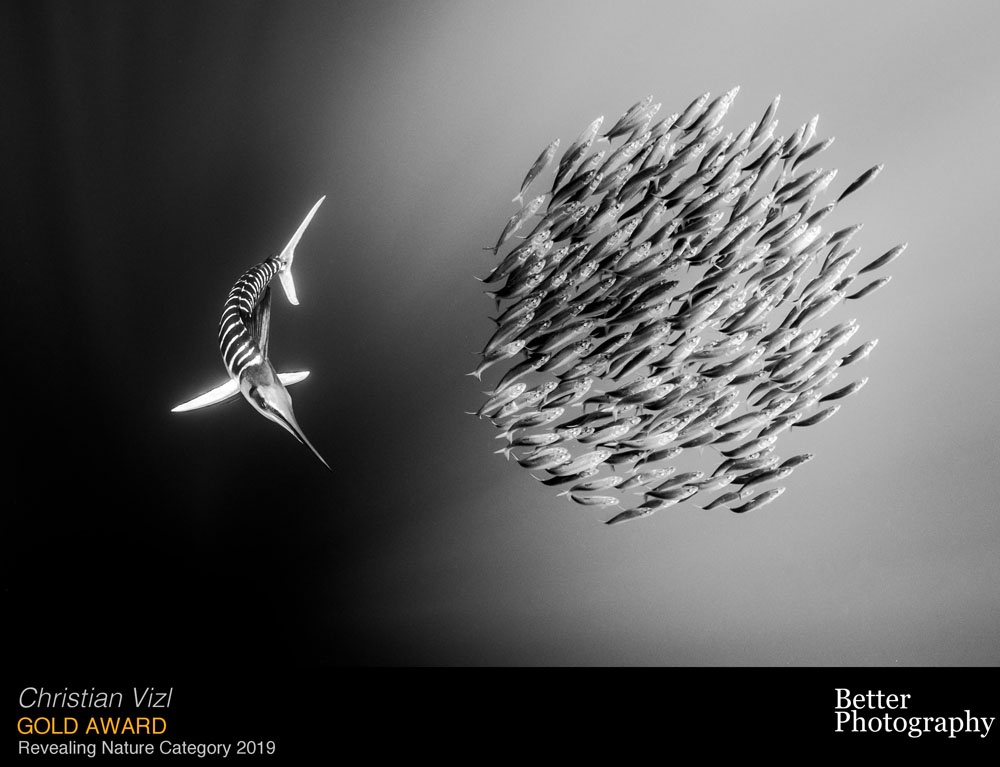 Christian Vizl, 2019 Revealing Nature Category Winner
There are many wonderful nature photography competitions around the world, but I suggest they are more about nature and less about photography. And that's fine! I realise this is a controversial statement, but look at it this way: the only photos that can be entered into these nature competitions are those with minimal post-production, and so the expressive photographer with a love for nature can be left out. 
Now before I receive a barrage of emails saying I'm not right, I acknowledge that some of the more progressive nature competitions are now including categories for creative expression. I've judged one of them! And I'm all in favour of traditional nature photo competitions as well, but what we want to offer in the Photo of the Year awards is the opportunity for photographers to creatively explore nature with no restrictions. All you have to do is show us something amazing!
So, does this mean you'll need to enter a composite or something with tricky filters? Certainly not! What continues to amaze me is that despite our post-production abilities, many of the most amazing photographs we see today are single captures of something real. Take a look at last year's Revealing Nature winner by Christian Vizl.
Christian is a purist in many ways. "I believe photography is capable of real service to humanity, promoting empathy and initiating change, so my main purpose as a photographer is to create poetic images showing the incredible beauty of these animals, knowing they carry the power of changing our perception and spark the love and empathy that we all have inside.
"If we want to have a future on this planet, we need to understand that our lives are interconnected to all living animals and our own well being is directly linked to the well being of these animals. As Dr. Sylvia Earle stated, 'No blue, no green, if the oceans die, we die'."
Christian's photo of a striped marlin hunting a school of mackerel was shot some 40 miles off the coast of San Carlos, Baja California Sur, Mexico, using a Nikon D810 with a 15mm lens in an Aquatica housing.
Details

Category: Photo Feedback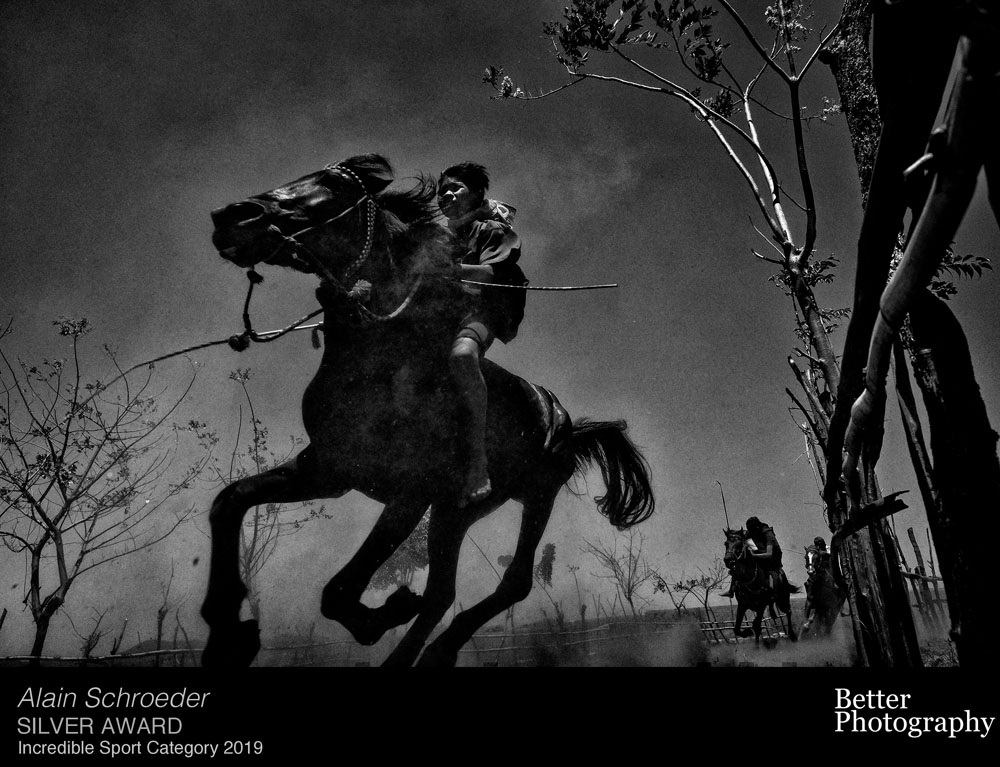 Alain Schroeder, 2019 Incredible Sport Category Winner
Alain Schroeder's incredible sport photo from last year could easily have been entered into the travel category. In fact, Alain always seems to be travelling and last year his travels took him to Sumbawa, Indonesia.
"I wanted to show the unique features of Sumbawa racing, which are the notoriously small horses and fearless child jockeys, aged 5-10, who mount bareback, barefoot and with little protective gear. Racing at speeds of up to 80 kph, their only protection is the 'Sandro', a spiritual healer who protects young jockeys by performing elaborate rituals and guiding them in training.
"Maen Jaran (the Indonesian name of the game) takes place during important festivals and holidays throughout the year at racetracks across the island and remains a favourite pastime for Sumbawans. Rules have evolved, horses are now classified by age and height, yet kid jockeys continue to risk their lives for $5 to $10 per mount, often racing five to six times a day, pushed by parents and relatives because the potential earnings far outweighed the poor returns on their crops."
Alain was a documentary photographer for 40 years and spent 25 years as the director of Reporters, one of the leading Belgian photo agencies. Today in retirement, he continues to follow his passions around the world with his camera.
"I'm most interested in the in-depth reporting of stories relating to people and their environment. Cultures, modes of living, rituals and customs have always fascinated me."
Alain used a Fujifilm X-Pro2, shot at ISO 1600 which when converted to black and white in post-production, gave him the grainy feeling he wanted.
Details

Category: Photo Feedback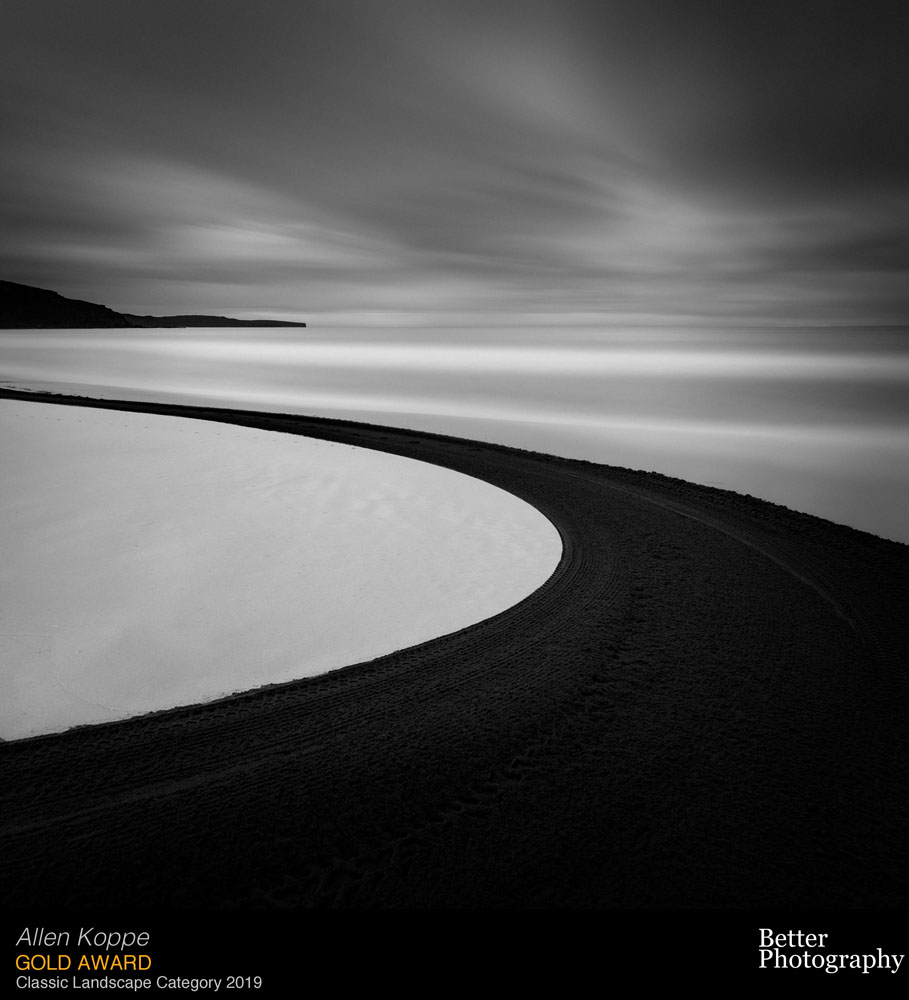 Allen Koppe, 2019 Classic Landscape Category
Last year, five of the six category winners were shot in black and white! Does this mean the judges have a preference for monochrome (even though the overall winner was in colour)?
It's an interesting observation and one that I've heard many other competition organisers and entrants discuss. Certainly we talk about colour having the potential to be a distraction in a composition, but that doesn't mean by changing a colour photo to B&W automatically produces a competition winner. My view is that it was just happenstance we had so many B&W winners - but what great winners they were! 
Allen Koppe used a Fujifilm GFX 50S with a 23mm lens and a 10-stop Breakthrough Photography ND filter to capture his remarkable landscape.
"The selected image capture was not a planned process. I live in Newport on Sydney's northern beaches and had been stuck at home for a few days. Suffering cabin fever, I decided to shoot off to Palm Beach one afternoon. The clouds were starting to break after some solid bad weather and I thought I'd take advantage of a great sky and see what I could find.
"I was watching the beach and noticed one of the council's tractors was grading the sand. The driver would make a big sweeping manoeuvre to turn around and head back the other way, leaving these beautiful markings in the sand.
"There were only a few people about, which helped, so I was able to find a section of graded sand with a nice curve and no footprints running through it. I grabbed several exposures before the inevitable jogger, walker and holiday maker left their marks in the sand."
Allen says he is an amateur photographic enthusiast who, since his teenage years has had a passion for photography, particularly black and white.
"From an early age, I used a 35mm Pentax K 1000 camera and would print my own pictures in a homemade darkroom in a shed at the back of my parent's house. I think today I am even more keen on black and white photography than I was back then and seldom shoot in colour.
"Still photography offers me a creative outlet from my professional career as a cinematographer, where I work as part of a team. The process is quite different and I enjoy the creative freedom and independence that still photography allows me."
Allen processed the image in Lightroom and finished it off in Photoshop, giving the image a little more contrast.