Details

Category: Photo Feedback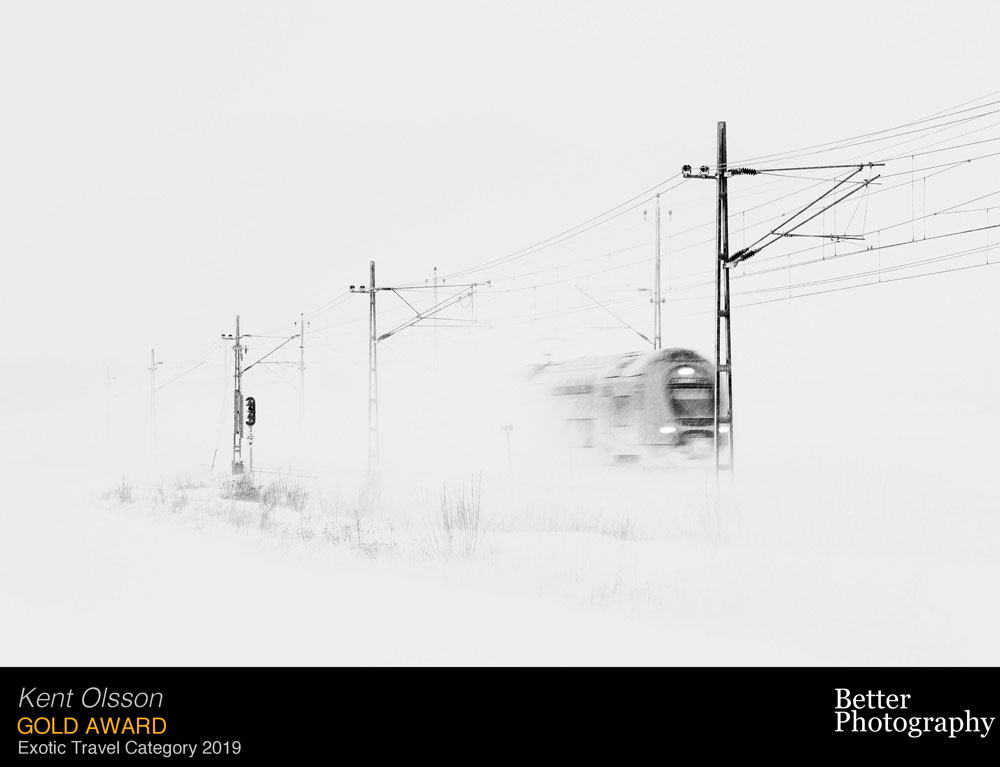 Kent Olsson, Exotic Travel Category Winner
2019 Better Photography Magazine Photo of the Year Awards
The travel category can be interpreted many different ways. Most photographers depict a far-away country that says 'travel', although with an international audience, all locations are someone's backyard. In Swedish photographer Kent Olsson's case, he interpreted travel more literally, but found an unusual location.
"I woke up one morning in January to a full blizzard and got the idea for the picture when I went out onto the wheat field next to the railroad. There was snow all the way up to my waist and I knew the train would be coming soon - if it managed to keep to the timetable. I wanted to convey the speed the train had, despite the snowstorm and after the train passed, I was completely covered by all the snow from the train. I was pretty close to the railway track!"
Now, if you live in Sweden next to a railroad, perhaps this scene happens all the time, but for three Australian judges, the train in so much snow was a point of difference. And photographing something different will help you cut through all the clutter. I would suggest that out of every 1000 photos I judge, 25 would be of the Sydney Opera House. These days, 100 would be aerials. And 900 would be of subjects I have seen entered into photo competitions many times before. So the message is, look for subjects that are different if you want to attract the judges' attention.
Of course, if you do have a different subject, you have to photograph it well. As Australian legendary artist John Olsen said on a television documentary, just because something is new and different doesn't make it good. Enough said!
Details

Category: Photo Feedback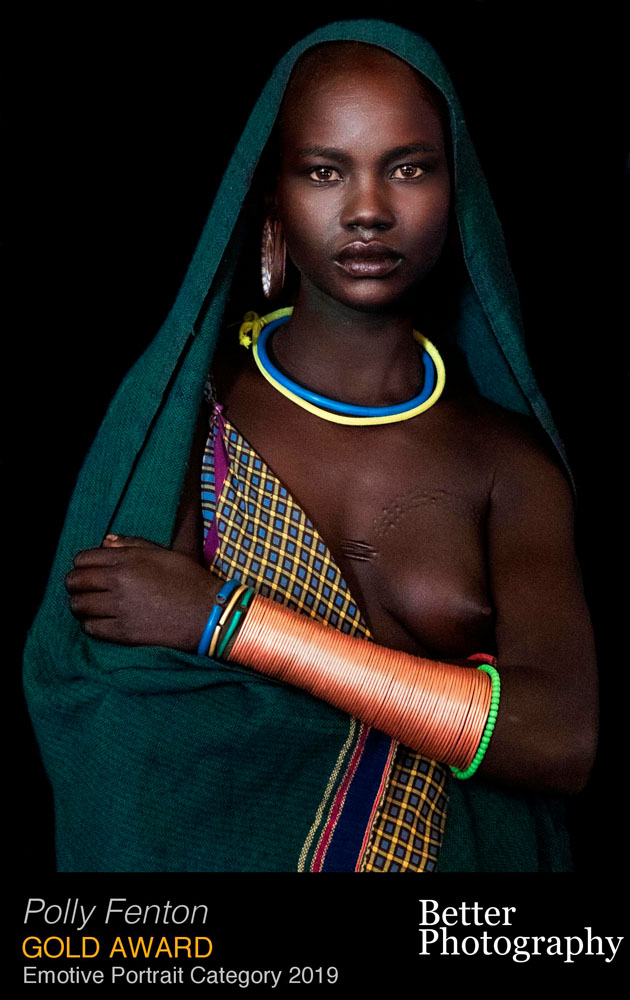 Polly Fenton - 2019 Better Photography Magazine Photo of the Year Winner
and 2019 Emotive Portraiture Category Winner
With the greatest respect to Polly Fenton's wonderful photograph, there is an element of luck in winning first place in a photography competition. While judges try to be as objective as possible, there is necessarily a subjective viewpoint as well, depending on that judge's life experiences and preferences. That's why it's best to enter photography competitions that are judged by judges whose own work you appreciate and enjoy - at least you're more likely to agree with their decisions.
Speaking as one of the judges, there were two aspects to Polly's portrait of Nagudo that I subjectively 'loved' and objectively appreciated. The first was the light. I love the use of light in portraiture and I find this understanding has helped me greatly in all genres of photography, including landscape. And I'm drawn to the soft fall-off of light from the highlights to the shadows, such as you create in the studio with a soft box or umbrella. David Oliver, one of the other judges, doesn't romanticise studio lighting in quite the same way I do, but his professional background is working for years on end in a studio. It also explains his love of natural light.
And Polly's photograph has been taken with natural light, so maybe that's why David gravitated to her entry as well. As a judge, we see many entries of fantastic subjects, whether in portrait or one of the other categories, but less than fantastic light. One of the keys to award winning photography is light and you really need to nail this at the point of capture. Sure, you can improve the light during post-production, but you always get a better result if you start with good light.
The second aspect I enjoyed in this portrait is the expression. It's real. And I can read so many different stories into that expression, from putting up with tourists on a photo tour to having a hard life in her village. But notice how I am attaching my viewpoint to her expression. My viewpoint is undoubtedly completely wrong, but that's what portraiture can be all about - an interaction between the viewer and the subject of the photograph. And it's the photographer's job to capture an interesting expression that allows that dialog to happen.
Many entries into portraiture and travel have subjects whose expression, pose or gestures aren't quite right. The great portrait photographers of history might spend half an hour with a subject, searching for the best expression and pose. I'm surprised that many modern photographers think they can just take a single frame and nail it. The camera might be fully automatic, but the process of capturing a great expression is always fully manual. Take lots of shots while you're there and then pick the best one later.
The portrait of Nagudo, of the 'Suri' or Surmi tribe, was photographed by Polly in a remote village near Kibish. Explained Polly, "Nagudo used decorative scarification, piercing and copper adornments to emphasise her individualism and confidence within her society. During our stay of several days, I found the Suri exuded a beautiful inner personal warmth and mystic. This is what I was attempting to capture in this photograph. They were an absolute delight to engage with and it was a truly inspiring and humbling experience that I will never forget."
Polly used a Fujifilm X-T2 with an XF 18-55mm f2.8-4 R LM OIS lens. As she was shooting in a darkish hut, the settings were 1/80 second at f4, ISO 3200. "In post-production, I darkened the background with the adjustment brush and also used this to enhance her eyes and soften her skin. Overall, I slightly increased exposure, contrast and whites with a touch of dehaze. Using the HSL sliders, I gently adjusted the green, blue and aqua to lift the colour of her shawl. I felt that nothing else was required."
And we think Polly was exactly right - nothing else was required!
Details

Category: Photo Feedback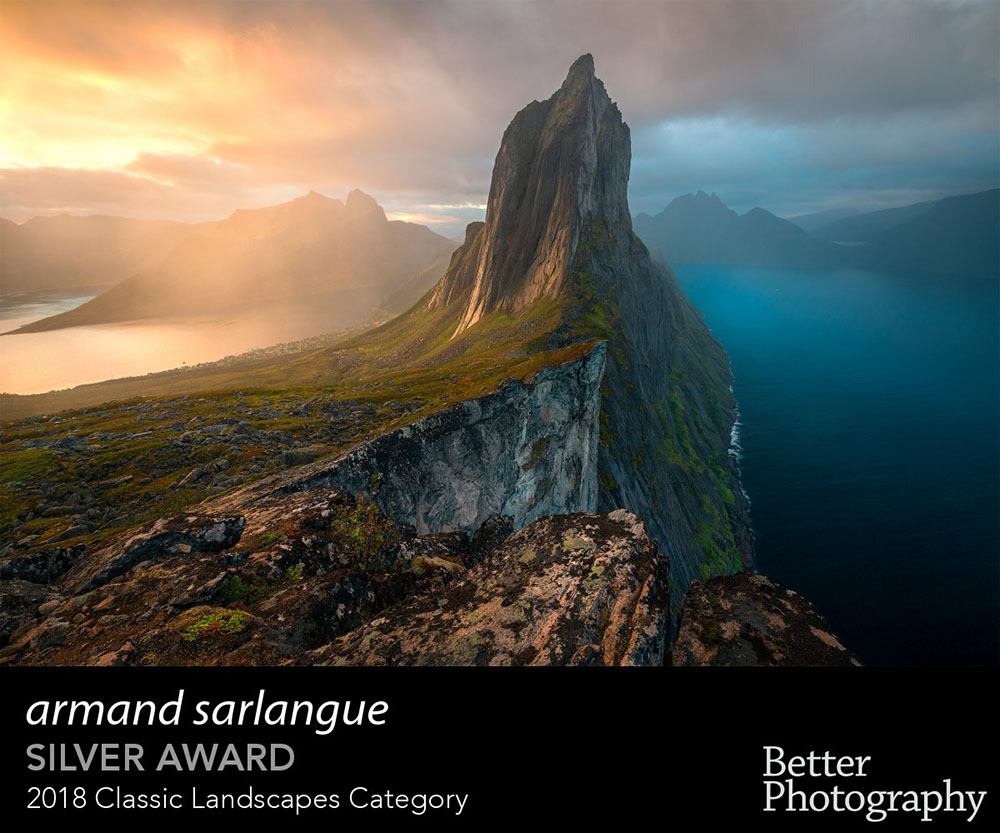 Silver Award by Armand Sarlangue, Classic Landscape category, 2018 Better Photography Photo of the Year Award
I hear photographers saying that unless they use Photoshop, they could never win a photography competition. And I agree – but I think we are talking about two completely different things.
Generally when photographers complain about Photoshop, they're talking about highly constructed composites or special filter effects. In the past when these techniques were used, they did impress the judges and won a lot of awards, but these days, overworked photographs can actually score less, not more.
When I talk about using Photoshop – or Lightroom or Capture One – I'm suggesting that every entry can be improved with a little post-production. You might just lighten or darken the image, or darken down a corner – the point I'm suggesting is that successful photographers do not rely on their cameras to deliver the final result. EVERY image can be improved or strengthened with a little post-production – just as we used to do in the darkroom when shooting with film.
The mark of a competent photographer is the appropriate use of post-production.
Entries into the 2019 Better Photography Photo of the Year Awards close on 15 August 2019, so there's still time to enter - and who knows, you could be part of the $17,000 prize pool too! For more details, visit www.betterphotographyphotocomp.com now!