Details

Category: Photo Feedback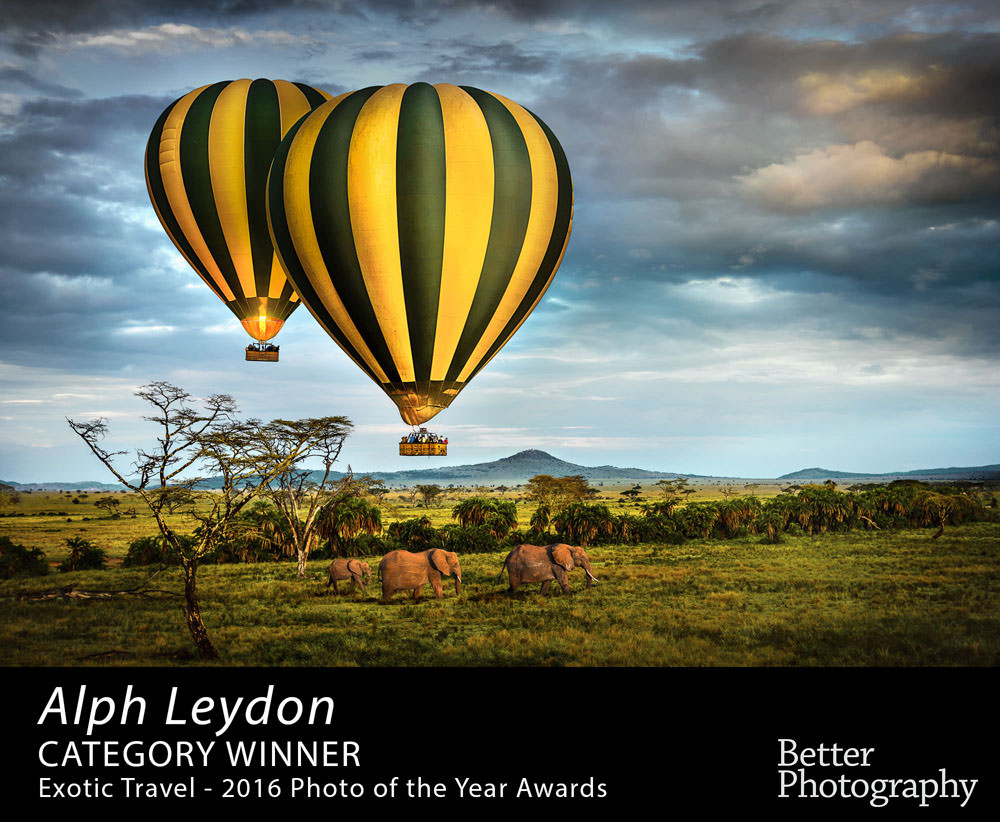 When judging photographs, I think most judges have some basic expectations: the photograph should be sharp (focused) in the right places (although blurred images can be wonderful in context); they should be correctly exposed (not too light or too dark); and they should be appropriately composed and framed. By this I mean the subject should be obvious within the frame - there's nothing worse than a fantastic subject being overcrowded by unnecessary information or a busy background. Deciding what to leave out of your photographs is just as important as what to leave in.
This doesn't mean that I won't award a prize to a blurred image with poor image quality because there could be emotional or pictorial aspects about the image that either justify the blurred image, or override it. However, this is a purely subjective process and so you can never be sure of impressing the judges.
However, you can expect to achieve a good score for a high standard. You can aim for a Silver Award and when they are easy, aim for a Gold Award. Don't expect to win a competition the first time you enter, rather look at it as a process of learning so that at some stage in the not too distant future, your work will be good enough to be up there with the winners.
The 2017 Better Photography Magazine Photo of the Year Award is now on! Entries close on 15 August 2017 (late entries possible until 21 August) and first prize is a cool $5000 cash. Gold, Silver and Bronze Awards will be handed out and every entry will receive a short comment or suggestion from the judging panel. For more information, visit www.betterphotographyphotocomp.com.
Details

Category: Photo Feedback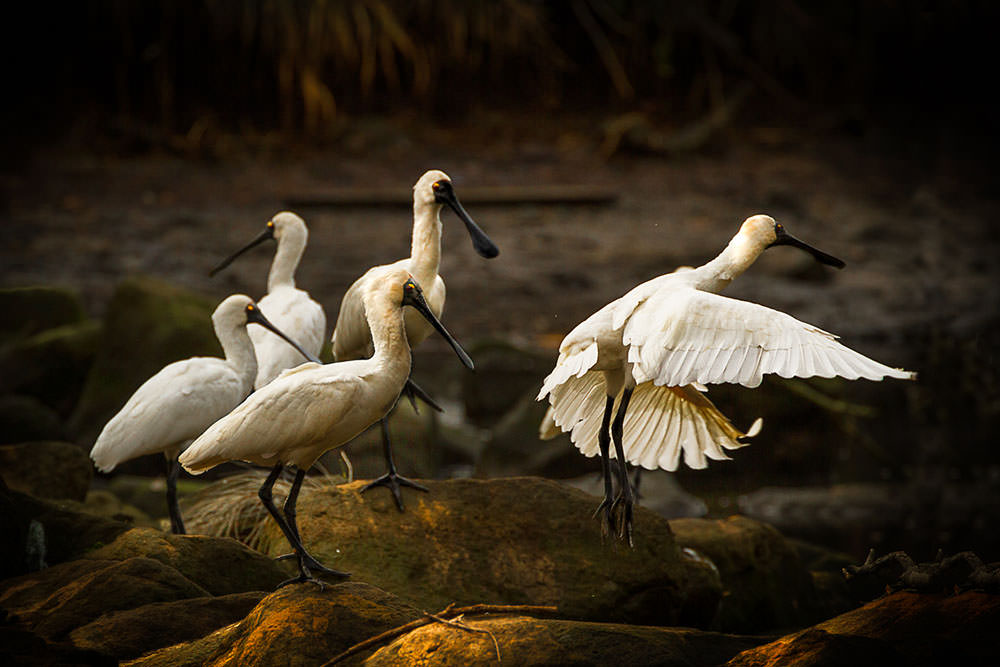 The original image as presented for feedback.
Our Anonymous Photographer has submitted a well-thought out and well-executed nature study. In the email, he thoughtfully analysed his own work. "When I saw these birds in their dark surrounds, it gave me a feeling that something sinister was going on. The birds' eyes were red (albeit small relative to the frame), but they highlighted something 'dark' was going on. I underexposed the image and put a vignette around the frame to remove distractions. I selectively lightened the foreground rocks with a gradient filter to lead the eye into the frame. I thought of lightening the feathers, but I lost detail and it looks 'too contrasty'.
I agree with the concern about contrast. Once you have a JPG (which is what I ask to be submitted), it is difficult to reduce the contrast and maintain detail, so I haven't made any suggestions. However, I do think the image has too much contast and that the vignette is a little 'circular' in shape. However, what interested me about our Anonymous Photographer's message was this: "I would appreciate your comments on the photo and how it could be improved, together with any reference to articles which provide some information of how to use Negative Space".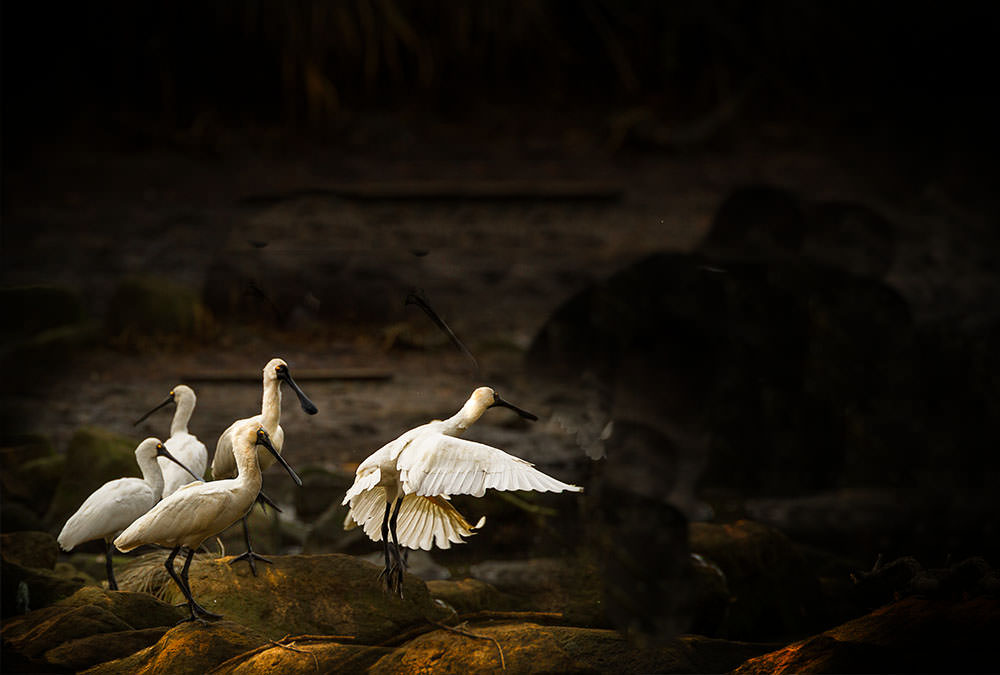 Technically, negative space is any space around the subject, so all of the background is 'negative space'. However, I was brought up to understand negative space as being more than just an expected background - it was an extended background or area that wasn't necessary to show the subject, but improved the balance of the subject within the frame. Negative space is a compositional element.
I love using negative space. I also notice when judging with other photographers that it is a very personal concept: you either love it or you hate it. I have waxed lyrical about a photo with lots of negative space, only to have another judge recommend some severe cropping!!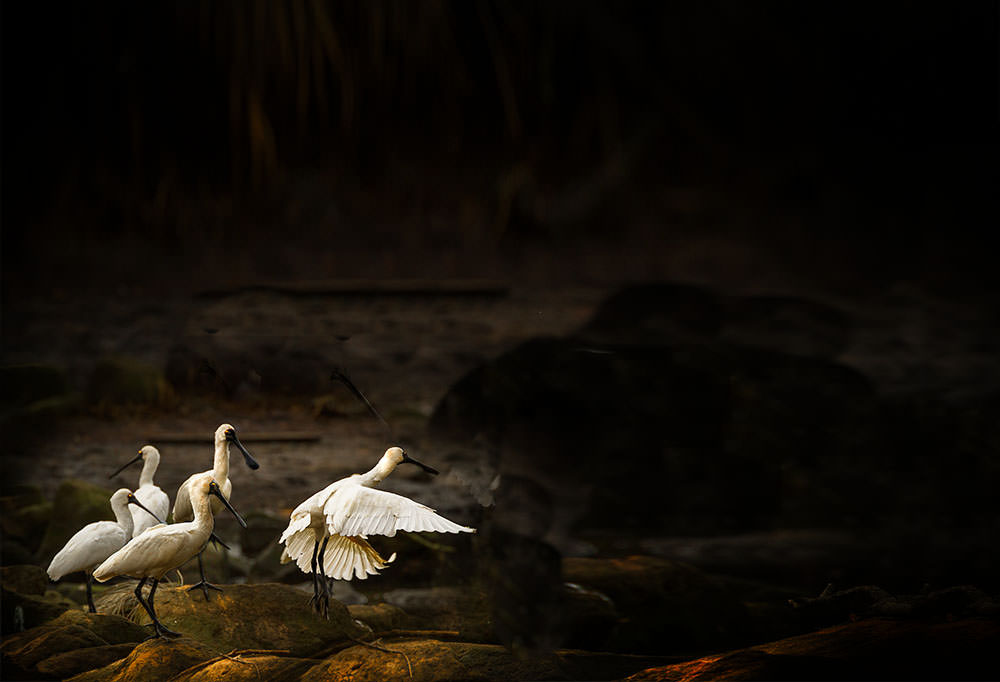 Now, in a nature competition, you can't add in a background, but in a general competition, you could. The black backgrounds shown here and above are way too dark to make an interesting photograph, but it does show you how extra negative space can have an impact on the composition.
When out in the field, I often suggest to photographers to shoot some wider views as well as what they think is right, so they can make creative decisions about negative space later on. There may not have been an opportunity to frame much negative space in this situation, so then you have to decide if you will add it in using post-production.
I enjoyed this question! Must take a look at a couple of photos I'm working on now and think about more negative space!
Don't forget to enter our annual photography competition! First prize is $5000 and every entry gets helpful feedback from the judging panel. See our competition website for more details - you can find it here.
Details

Category: Photo Feedback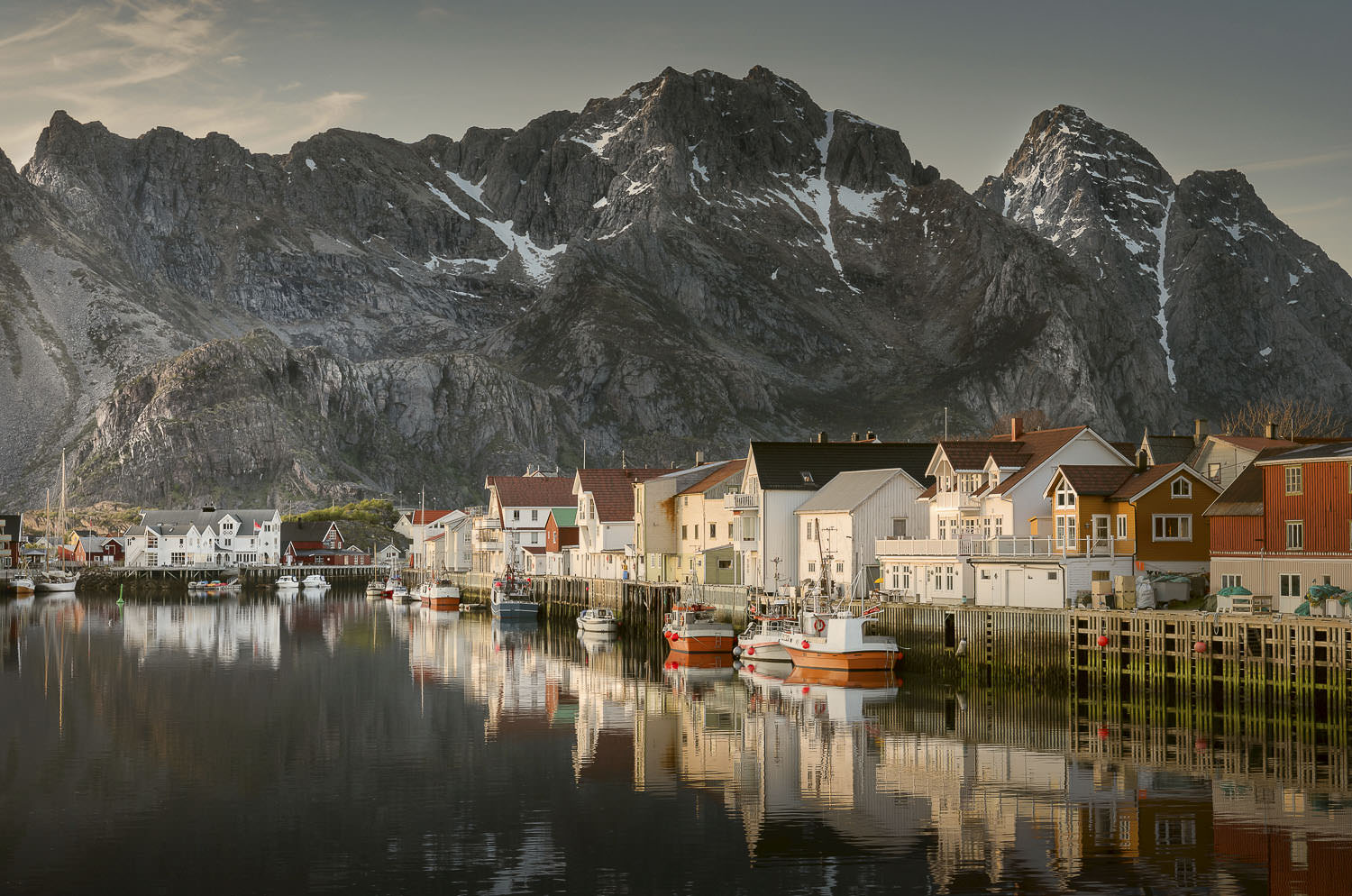 The original image as presented for feedback.
I'm pretty sure our Anonymous Photographer has been photographing in Norway and, for Australian viewers at least, this must be an exotic location most of us would like to visit. This is a great photograph, very competently presented. It would score well in a photo competition, but is it a competition winner?
A few years ago, scenes like this would fare very well, but today with so many more photographers visiting the far north, images of this and similar locations have become a little more commonplace. So the photograph should get a good score, but may not be a winner.
At this stage, my suggestions are all refinements. Firstly, when I carefully look at how the photographer has cropped the image, I wonder if a slightly tighter crop might remove some window frames on the right (barely visible at this size, but would be visible in a print), and simplify the framing on the left by removing the building. Of course, some people might like to keep the building in as a natural border.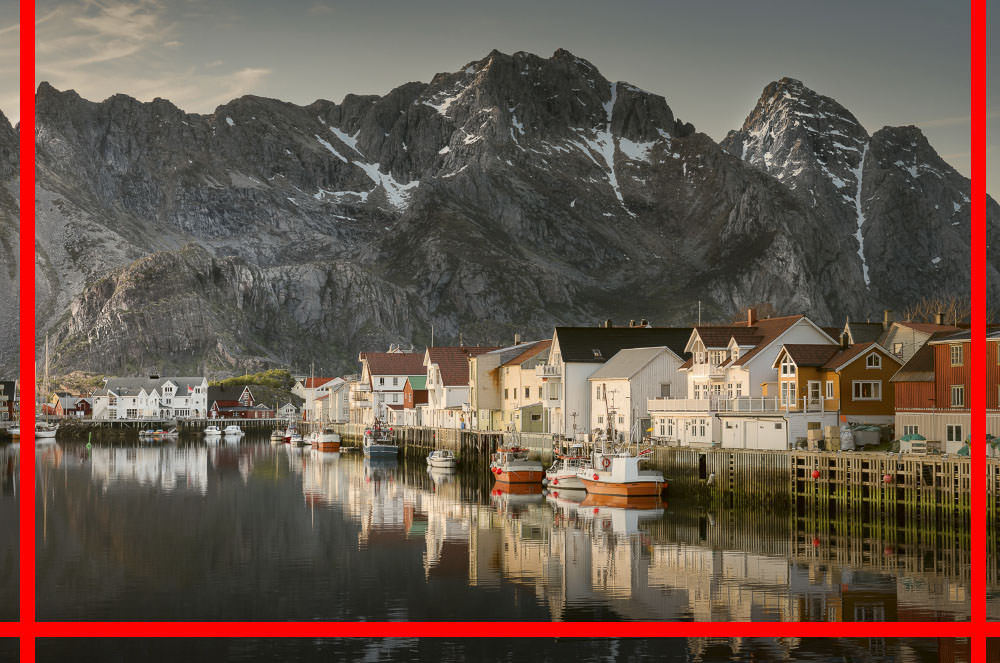 I also wonder if the image could be a little darker. In the image below, I have darkened the entire image to put more colour and detail into the building facades. Is this better? Personally, I find it more pleasing for the buildings if not the surroundings (which are now too dark), but is it just a matter of my monitor presenting a lighter image than the Anonymous Photographer's?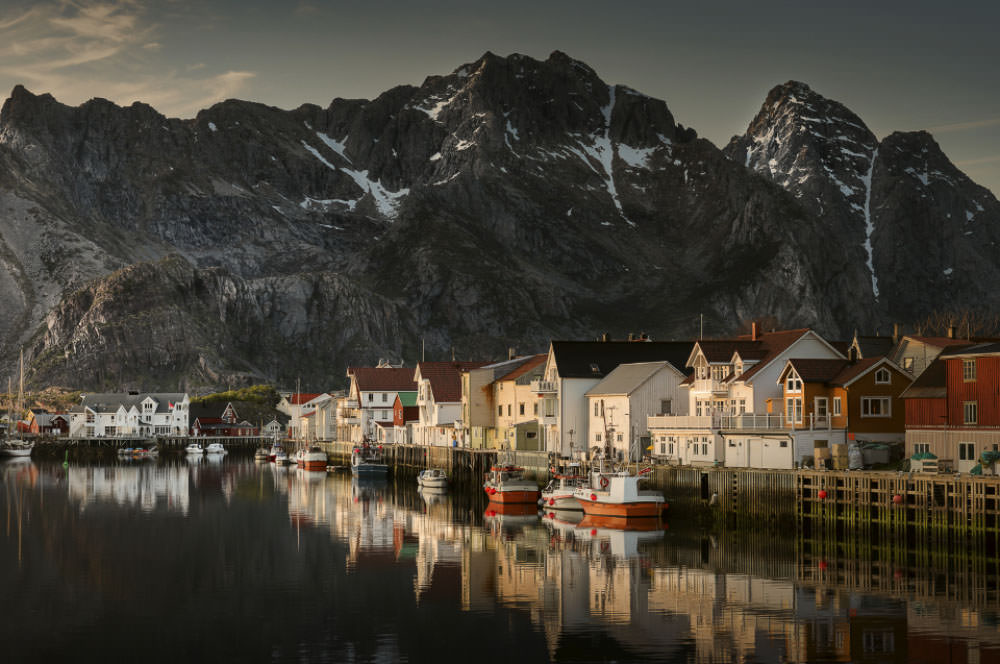 A quick look at the histogram of the original file (see below) shows that there are some whites clipping, just a fraction, so I am probably correct in suggesting the image could be darkened slightly to bring more details into the highlights.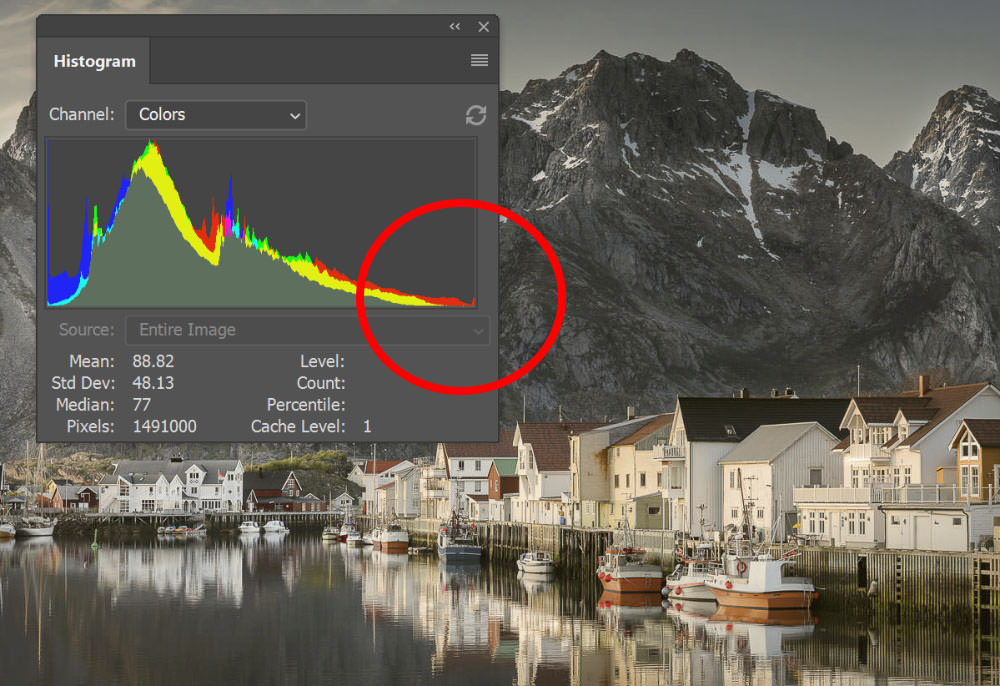 However, if you don't like the darkening on the surrounding mountains, mask out the top so you just darken the buildings and leave everything else as it is.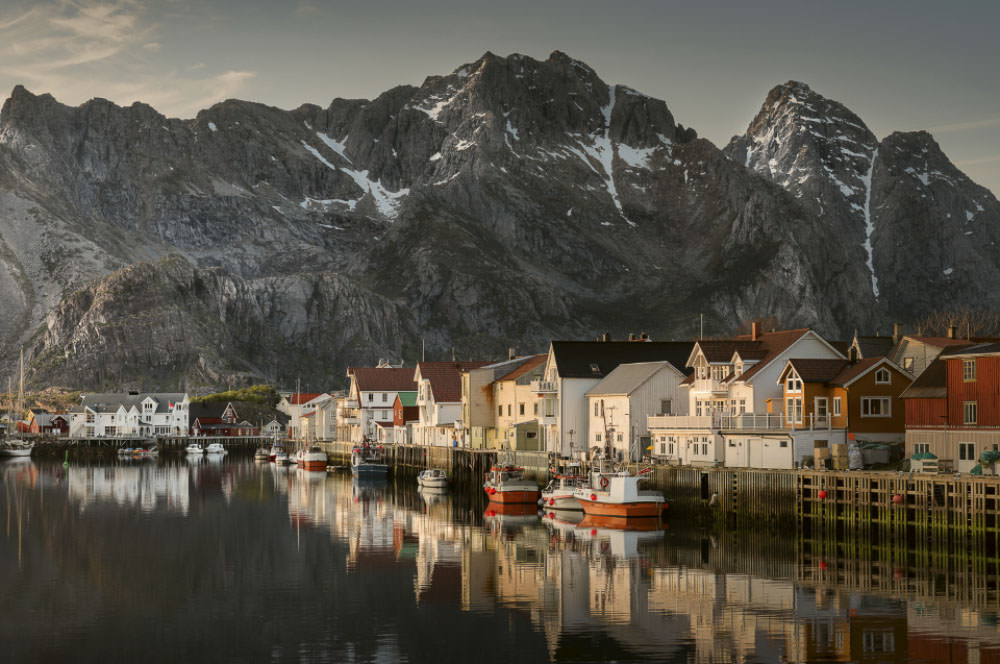 Finally, I find the mountains on the left a little too light, possibly from a little flare (the sun is over that way somewhere).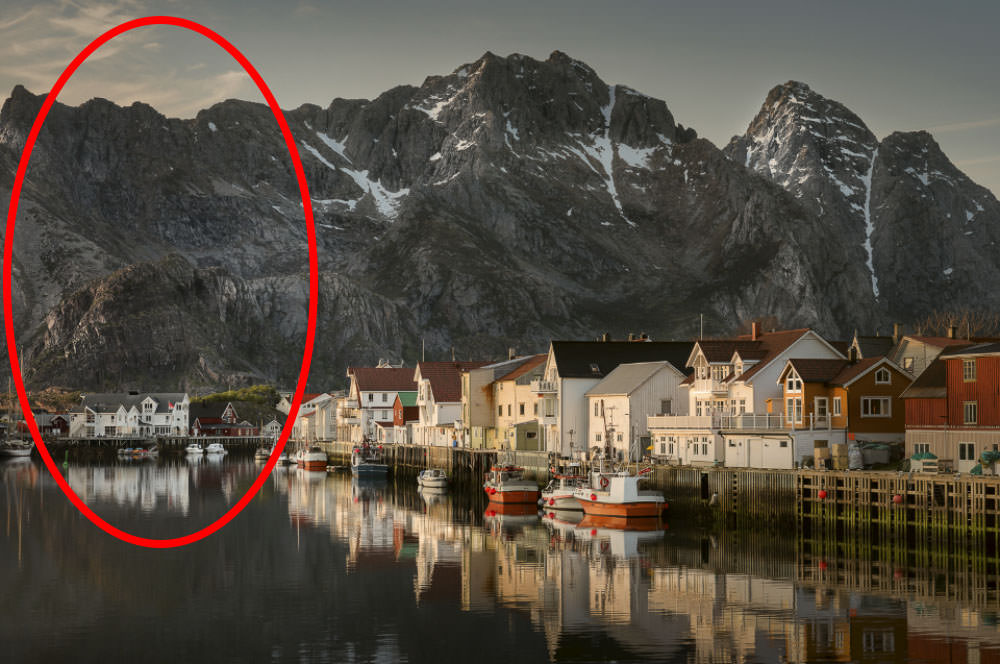 My suggestion is to darken down the mountains on the left side of the image so they balance the rest of the mountain range - and I think that's about it!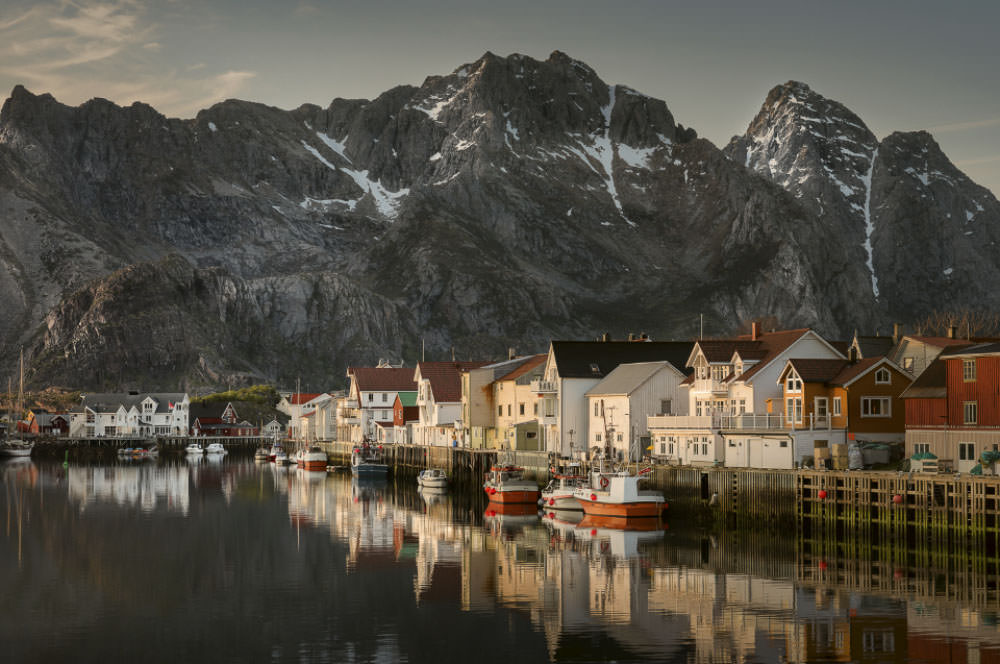 Don't forget to enter our annual photography competition! First prize is $5000 and every entry gets helpful feedback from the judging panel. See our competition website for more details - you can find it here.