Details

Category: Photo Feedback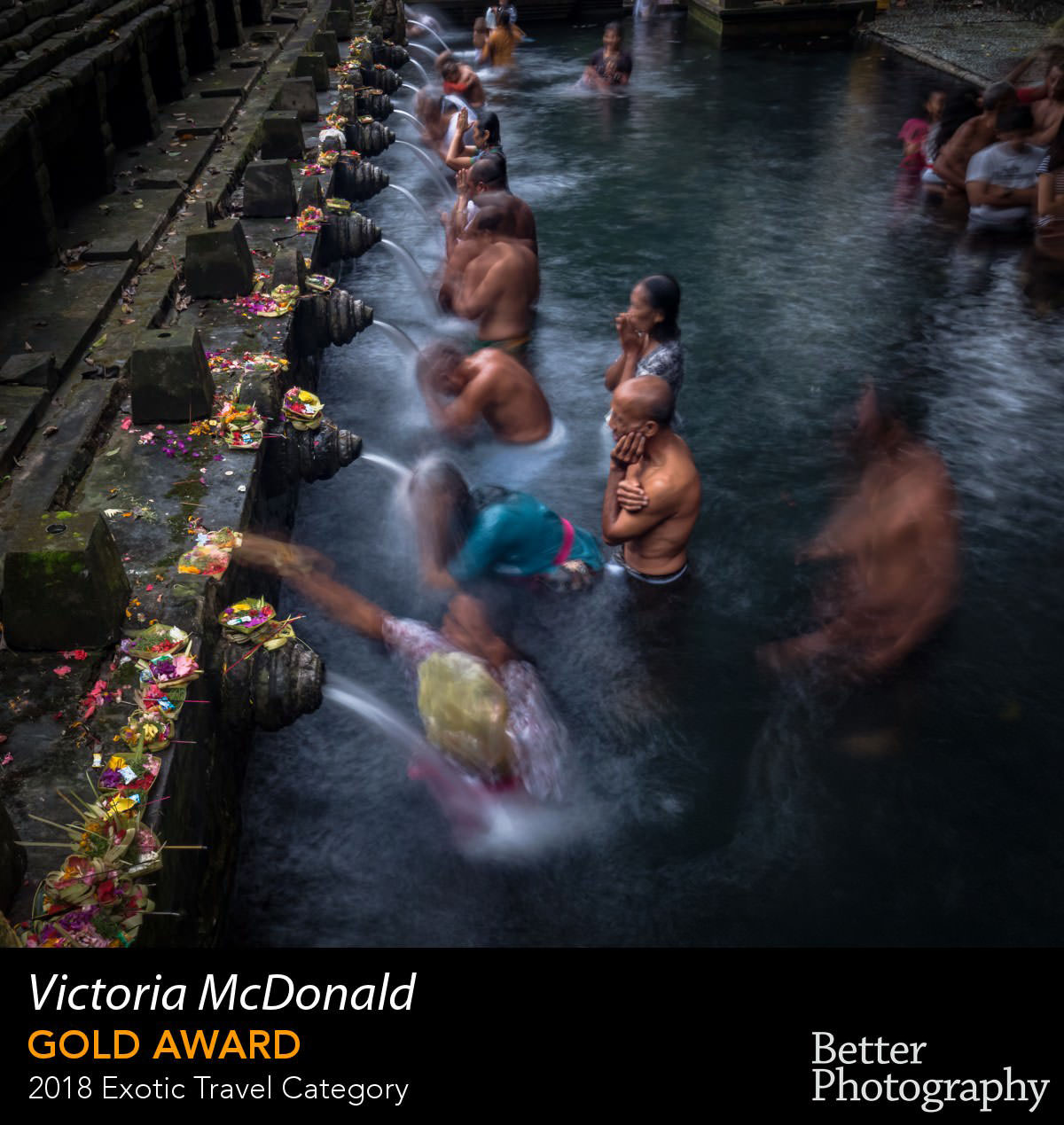 Gold Award by Victoria MacDonald, 2018 Travel Category, Better Photography Photo of the Year Award. Winning photos are often quite simple, but they are beautifully executed and processed. You don't have to do lots of editing, but you do need to get the colour and exposure exactly right!
I realise I have a vested interest in encouraging readers to enter our annual photography competition, but I practice what I preach.
My life, my career and my 'success' as a photographer is directly attributable to photography competitions. Yes, I've been lucky to win a few, but I've entered far more where my results have been less than stellar!
The reason for my success as a photographer isn't because I've won competitions, but because I have spent the time entering them. Now, don't get me wrong! I try to win every competition, but win, lose or draw, I'm a winner because I've spent time making my entries better.
Simple, isn't it.
The mere process of putting your best foot forward, of refining your skills as a photographer to enter an image into a competition is how you improve. While the results are important, they're not the most important. What's important has already happened just before you entered the competition.
Entries into the 2019 Better Photography Photo of the Year Awards close on 15 August 2019, so there's still time to enter - and who knows, you could be part of the $17,000 prize pool too! For more details, visit www.betterphotographyphotocomp.com now!
Details

Category: Photo Feedback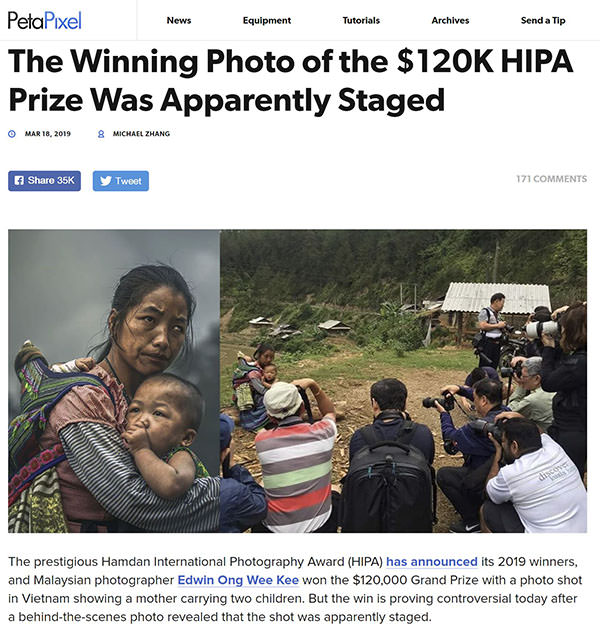 Given all the publicity about a number of photo awards in recent months, I found it interesting to read how one particular winner was given a hard time by people who read something different into his photograph.
As reported on PetaPixel by Michael Zhang, Edwin Ong Wee Kee won the $120,000 first prize in the Hamdan International Photography Award. See link here. The photo, which you can see cropped above on the left, depicted a mother and children with nice lighting and a non-descript background. It's a good photograph. Now, add in the theme 'Hope' and suddenly, as viewers and judges, we can begin to read in all sorts of stories and backgrounds to the mother's expression.
So, why the controversy? Some viewers didn't like how the photo was taken! They don't seem to be complaining about the photo itself, just the way it was captured.
The photo was taken on a photo tour. If you were one of the other photographers on this tour with a better angle and a better shot, wouldn't you be dark for not entering the competition!
Details

Category: Photo Feedback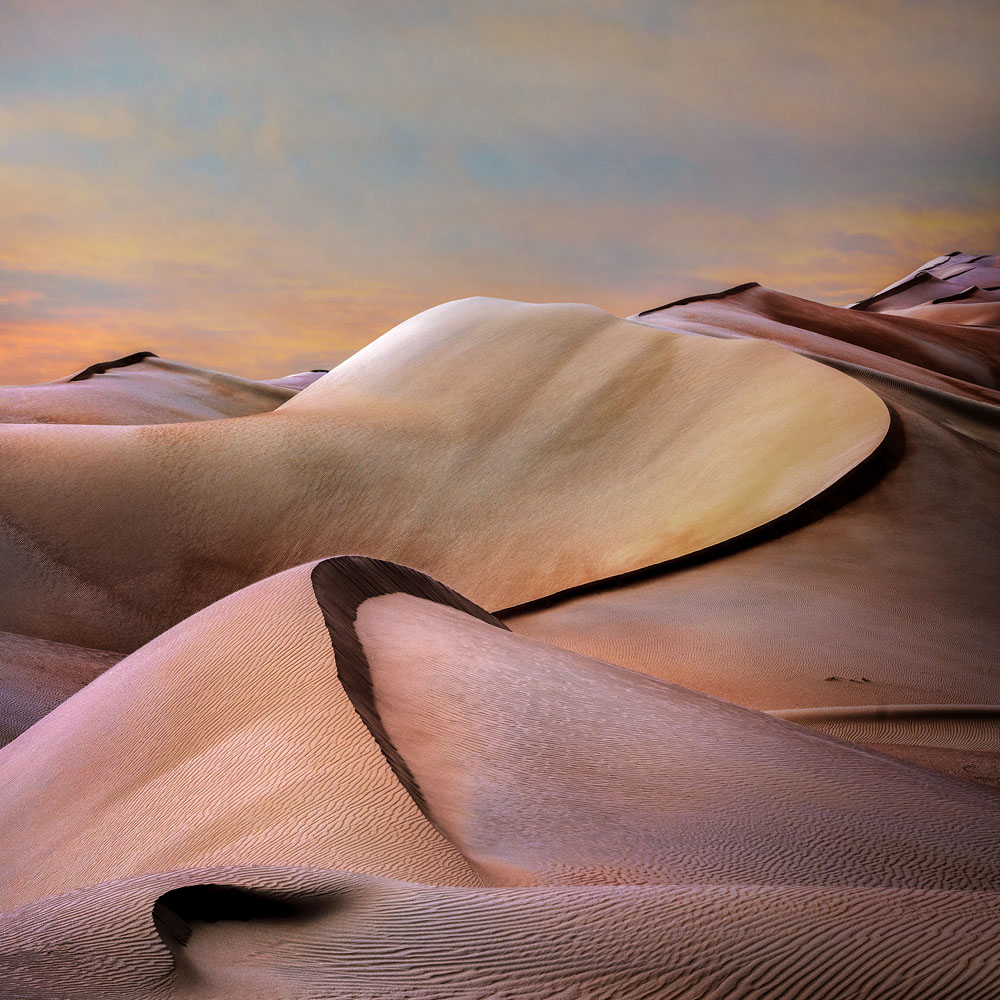 2018 Classic Landscape Category Winner: Timothy Moon
Better Photography Photo of the Year Awards
Timothy Moon is retired from a successful architecture practice and now enjoys a good photograph. "I now spend a lot of my creative energy learning and crafting the visual art skills of a photographer behind the camera lens.
"Capturing, refining and distilling the essence of place was something I aimed for in my architectural work, and now it is an approach I continue with my photography. I love the challenge of seeing with fresh eyes and having previously used a paintbrush or a pencil to capture landscapes, both built and natural, the digital age enables me to approach landscape painting with a camera (and a drone)."
The remarkable landscape was captured among the dunes of the Empty Quarter, about a two hour drive from Abu Dhabi. "A catch-up with friends provided an opportunity for a layover on the long trip to Europe. Renting a car was an easy option, which enabled day trips around the sights of Abu Dhabi and the adventure bound journey into the Rub Al Khali (Empty Quarter), an area described as the world's largest uninterrupted sand mass. The dunes roll and fold their way to the horizon.
"I went in winter, so on the day of capturing the image, it was only 35 degrees at sunrise! During the day, the light is bright and intense, tending to burn out any detail in an image. The time before sunrise was 'magic hour', with the soft predawn light highlighting the colours and details in the dunes."
Tim says he used his trusty Nikon D810 with a Nikon 70-200mm f2.8 lens and a Sirui carbon fibre tripod (he's still cleaning the fine dust of the dunes out of the joints of the tripod).
"The image was processed in Photoshop with only a few strategic adjustments. First, the colour cast was neutralised, then an auto curve applied, and finally an enhance per channel contrast. Some selective dodging and burning adjusted the light and dark areas to help direct the eye within the image."
To see all the winners and also our great sponsors, visit www.betterphotographyphotocomp.com.