Details

Category: Photo Feedback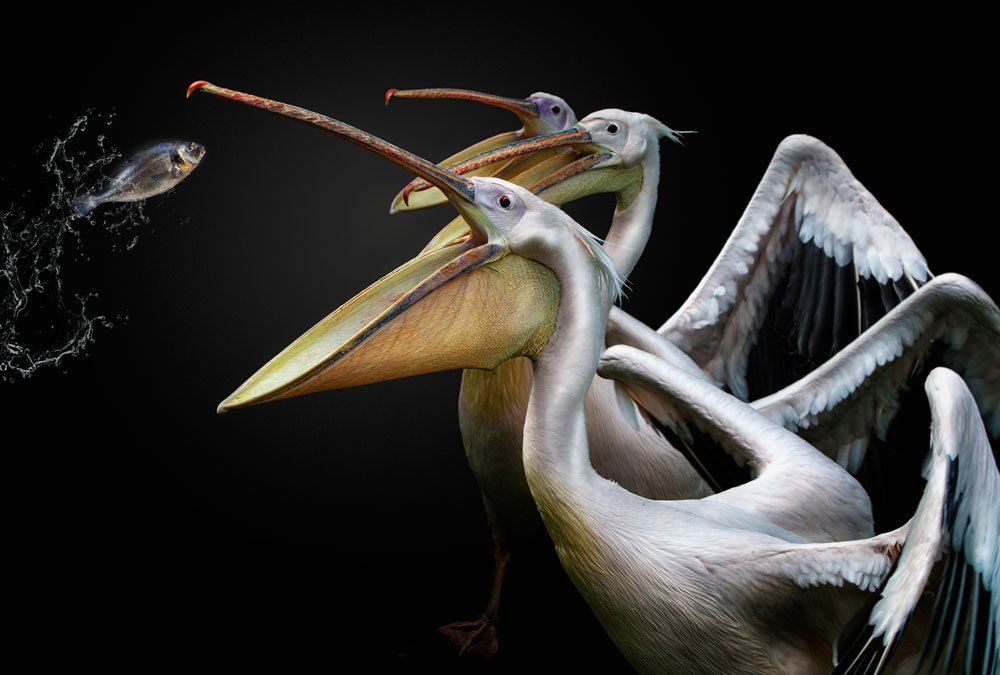 2018 Revealing Nature Category Winner: Pedro Jarque Krebs
Better Photography Photo of the Year Awards

Peruvian Pedro Jarque says he has dedicated himself to photography since he was 15 years old.
"I have always had a special interest in portraiture, especially the non-human kind! I consider myself an animal photographer in the broadest sense of this definition. This includes wildlife, but not exclusively. I will shoot portraits of animals in any environment, be it in the wild or in captivity, in zoos, sanctuaries, nature reserves and preservation centres.
"For the winning  photo, the pelicans were in a natural park in England at the moment of being fed. Birds are some of the most difficult animals to photograph because they are easy to scare, elusive and can disappear in seconds from the stage.
"But pelicans are more accustomed to human presence and often take advantage of fishermen's waste to feed themselves. In this shot, we can see that competition is hard and only one pelican will get the fish while the other two realise that it is not going to be their lunch!"
Pedro used a Canon EOS 5D Mark III camera with a Canon EF 70-300mm f4-5.6L IS USM lens. He uses a monopod for stability and the light is natural.
"However, in most of my photos, I burn in the background to darken it. My initial aspiration was to work with the animals directly in photographic studios, but this is difficult for me, so I decided to try other ways to achieve a similar result. My approach is to photograph the animal in its environment and then simulate the studio effect by darkening the background. My surprise is that the end result pleased me even more, because the animal, not being in a situation of stress, can show its natural behaviour naturally and the only difference is that I obscure the background in post-production.
"I think my method has the great advantage of showing the animal's spontaneous behaviour."
To see all the winners and also our great sponsors, visit www.betterphotographyphotocomp.com.

Details

Category: Photo Feedback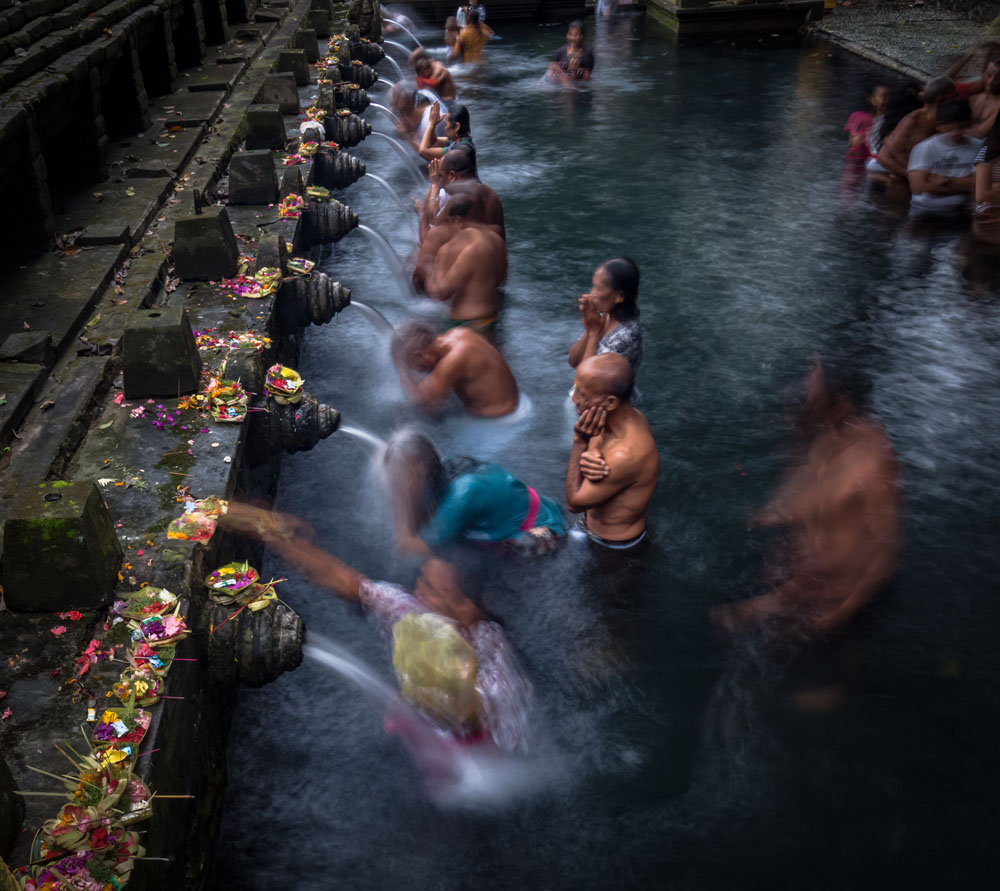 Colourful. Emotive. Exotic. Creative. There are many ways we can describe Victoria McDonald's Exotic Travel entry and the winner of the 2018 Better Photography Photo of the Year Award!
We touched base with Victoria about her category win, but we didn't tell her that she'd won the overall prize at that stage. Exclaimed an excited Victoria, "I'm blown away and in total shock! I won the Exotic Travel section in 2015 and couldn't believe it. To win again, I still can't believe it! Thank you so much to the judges and all concerned!" We're figuring she'll be pretty happy with first prize as well!
Victoria works in hospitality and photography is her creative outlet. She loves taking a new view of the world around her and sharing it with others.
"I'm a member of the local photography club which inspires me to keep going, to try new things and hopefully improve. I like to have a go at all genres, although I don't feel I've really mastered any!" Well, maybe she has now!
"I enter the Better Photography Competition as the feedback helps me to see which of my images are on the right track and those which need a different approach."
So, how does travel fit into her photography? "When I get the chance to travel,  I hope I can somehow capture the essence of the places I visit, whether they be within my own country or overseas.
"This image was taken in Bali, Indonesia. My first visit to Indonesia was in 1977 and it's a country I never tire of because there's always somewhere new to explore. Behind the hustle and bustle of the tourist areas is a country of beauty and an ancient culture that has carried through to the present day and is in the forefront of daily life."
The photo was taken in January 2018 in Tirtha Empul.
"I had never been to Tirtha Empul, so it was my aim to get there. My travel buddy and I hired a local photographer for the day to take us to areas we wouldn't get to on our own. Our pre-dawn start gave us a day filled with experiences that most Bali tourists just don't see. Tirtha Empul is a place of great spiritual importance to the Balinese. I took numerous images here and I like them all, but I feel that slowing down the image gives a real feel of the spiritual importance of this place and the sacred water purification ritual."
The photo was taken with an Olympus EM5 Mk2 with a 7-14mm f2.8 lens, tripod mounted with a remote trigger. Victoria also used a 0.6 Nisi ND filter and the exposure was 1.6 seconds, ISO 400 at f11.
"Most of my editing is in Lightroom. The image has been cropped and I used Lightroom's gradation filter to darken the edges, drawing the viewer's eye to the line of worshippers performing the cleansing ritual. I have also lightened the exposure in that area, to draw in the eye. I dulled down the pink in the top of the girl in the group in the top right.
"Looking back in LR, I have updated highlights, saturation, clarity, exposure, dehaze, noise reduction, sharpness. Then I took the final image into Photoshop to resize and save for the competition."
Victoria takes out the overall first prize which is a cash purse of AUS $5000, two amazing LaCie DJI Copilot 'backup on set solution' drives and NiSi is adding in a 100mm Professional Filter Kit! Total value over $7500 in prizes!

In addition, Victoria was the Exotic Travel category winner and she and the other five category winners will receive a wonderful package of goodies, comprising a Canson Discovery Pack Fine Art Photo, a Datacolor Spyder5, a Momento photo book voucher, Capture One processing software, and a Wacom Intuos tablet. In addition, the Landscape category winner will receive a Nisi Filter 100mm Starter Pack and the Travel category winner (Victoria again!) a Sirui W-1204 Waterproof Carbon Fibre tripod.
The category winners were:
2018 Emotive Portrait Category Winner: Dikye Ariani
2018 Incredible Sport Category Winner: Alain Schroeder
2018 Exotic Travel Category Winner: Victoria McDonald
2018 Creative Flair Category Winner: Helen Mary McLeod
2018 Classic Landscape Category Winner: Timothy Moon
2018 Revealing Nature Category Winner: Pedro Jarque Krebs
Thanks to our wonderful sponsors for supporting our competition. And thanks also to our esteemed judges Peter Eastway, David Oliver and Tony Hewitt, AIPP Grand Masters of Photography.
This year there were 1111 entries and 663 entries earned a Bronze Award. A Bronze Award is given where the judges can see some elements of photographic skill and imagination and want to acknowledge what the entrant has submitted. And given the competition is entered by passionate photographers, it's gratifying to have such a high overall standard.
Silvers are harder to attain with 393 delivered and there were just 19 Gold awards. Silvers and golds really have to be earned, so congratulations to these winners.
Each entry also received a short judge comment which will hopefully be of use to entrants for the future. If you entered, you can log back into your account at the www.betterphotographyphotocomp.com website to see your scores and read your comments. And here are the other category winners!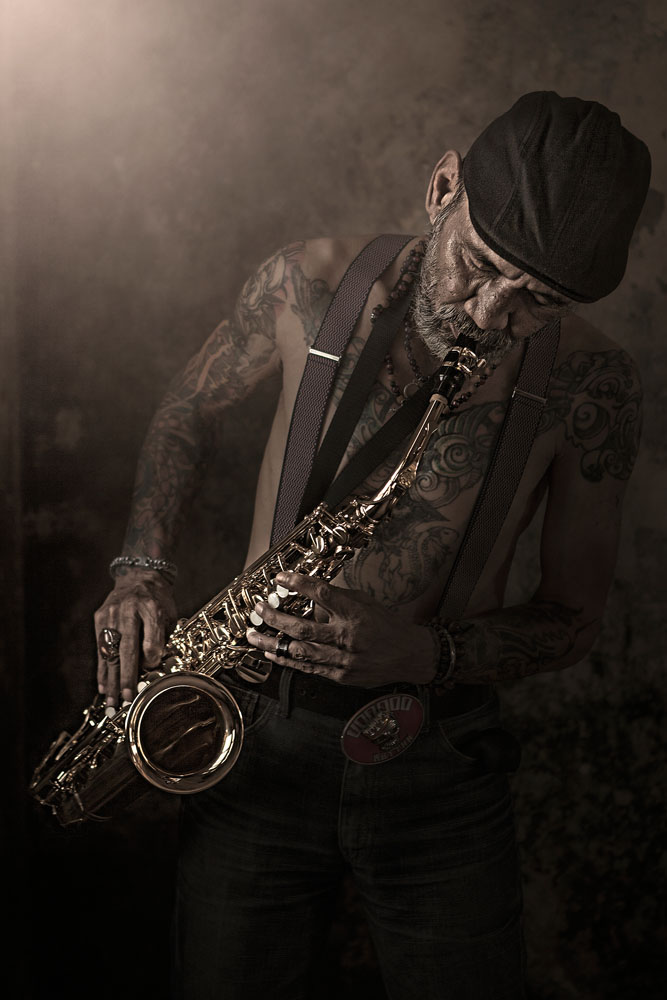 2018 Emotive Portrait Category Winner: Dikye Ariani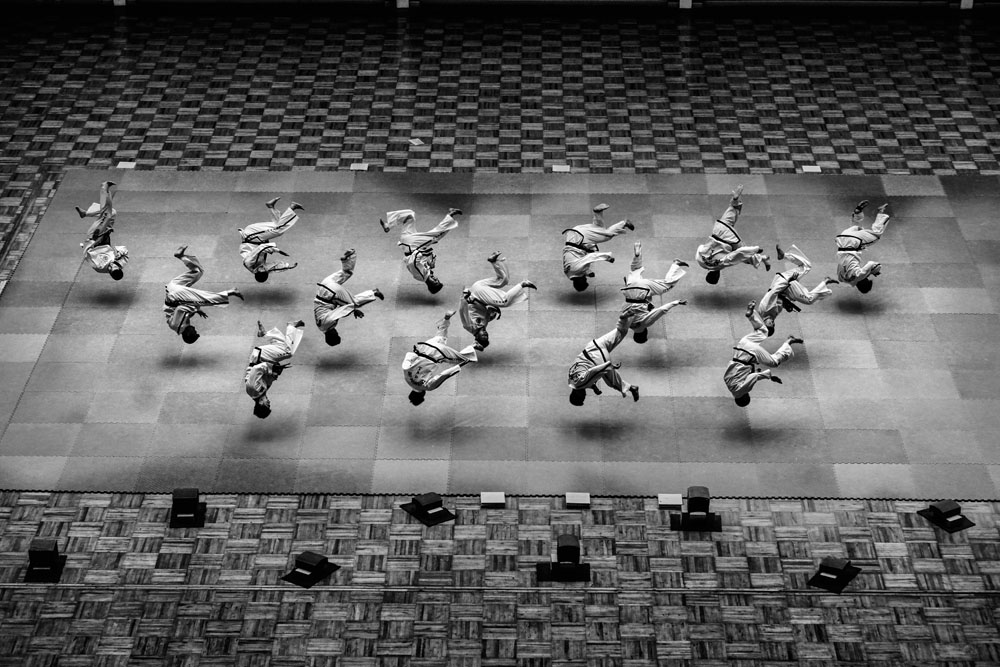 2018 Incredible Sport Category Winner: Alain Schroeder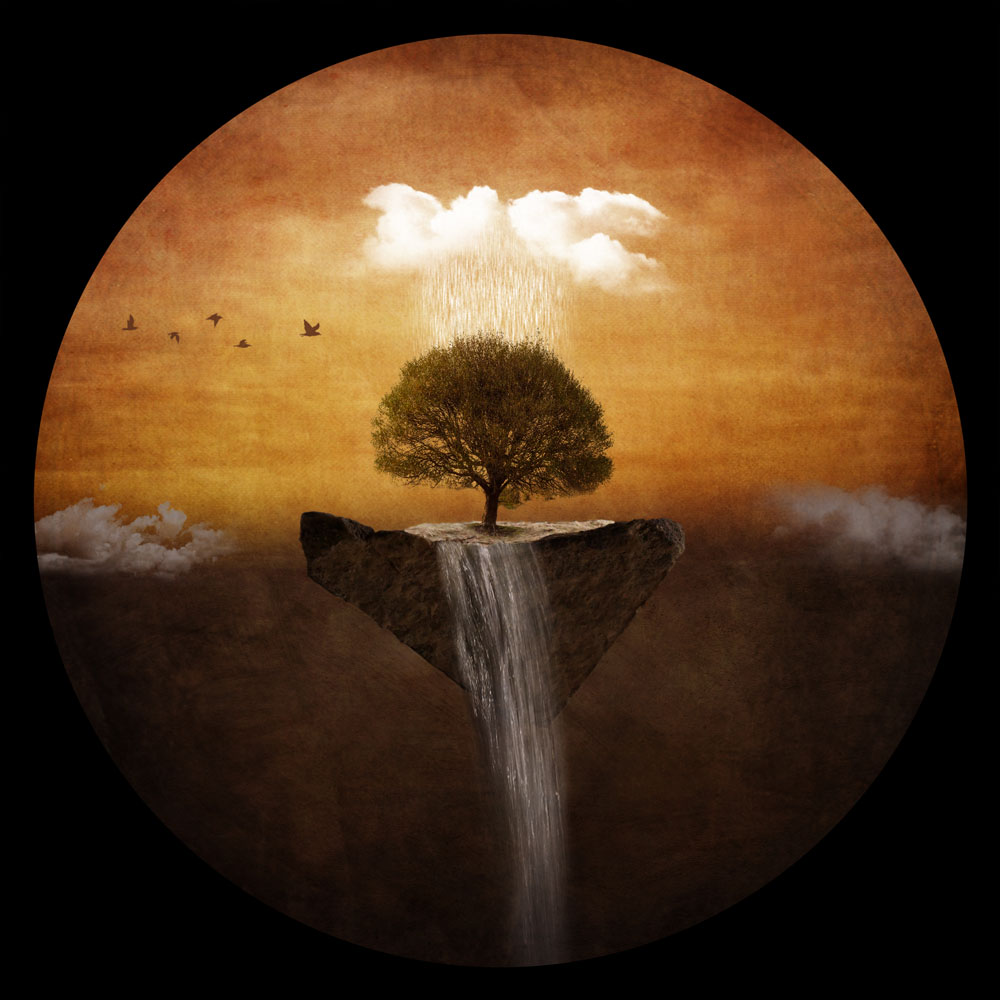 2018 Creative Flair Category Winner: Helen Mary McLeod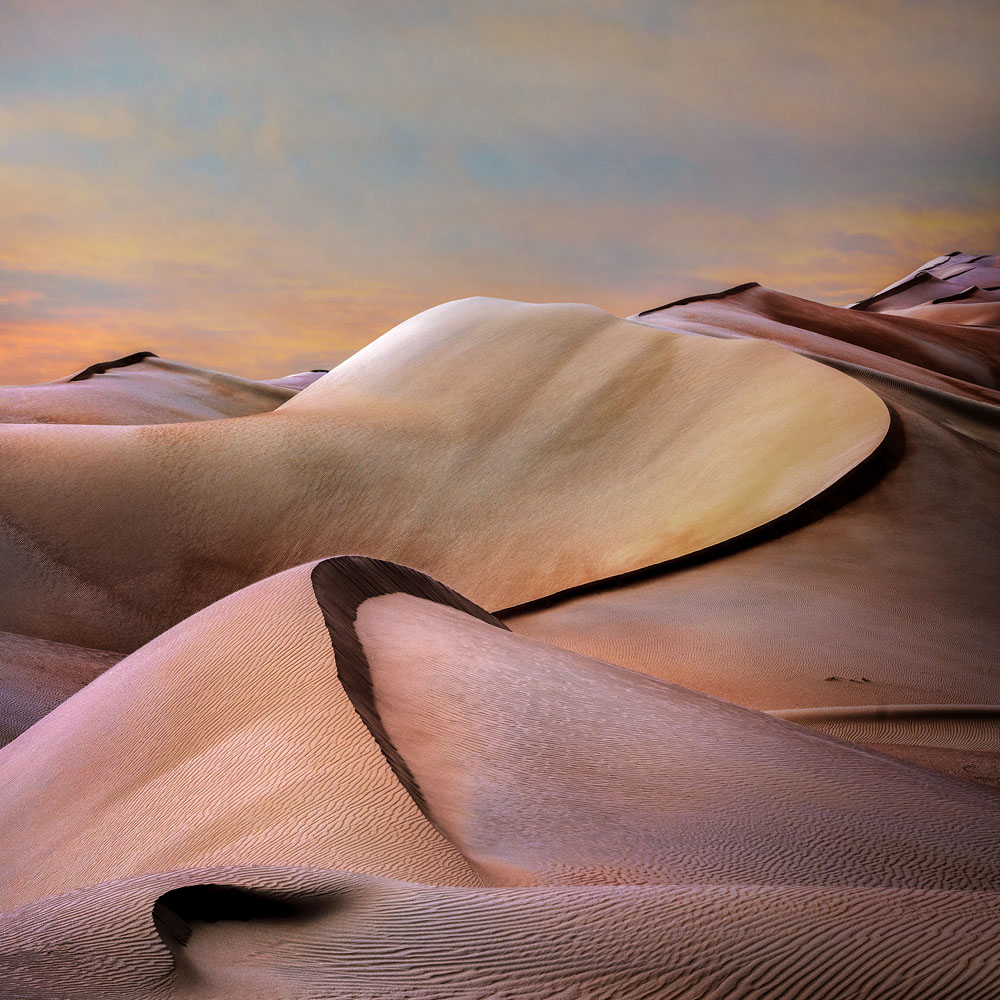 2018 Classic Landscape Category Winner: Timothy Moon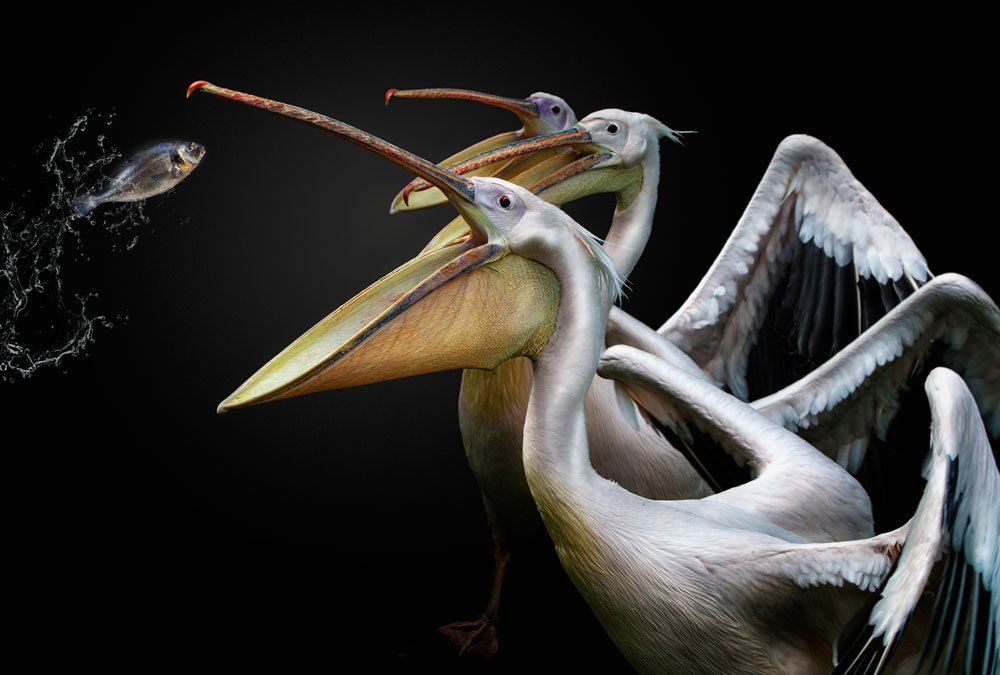 2018 Revealing Nature Category Winner: Pedro Jarque Krebs
View Top 20 in each Category - click here.
Details

Category: Photo Feedback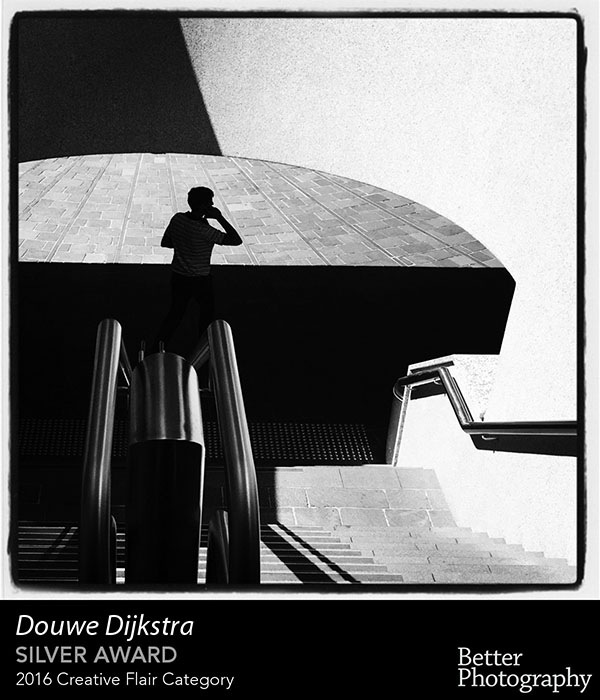 Photograph by Douwe Dijkstra, Silver Award, 2016 Creative Flair Category
Do you like a challenge? Would you like to earn Bronze, Silver or Gold Awards? And would you like a helpful comment for each of your entries - a comment that could just trigger the start of a creative revolution in the way you photograph?
Douwe Dijkstra challenged himself back in 2016 in our Creative Category. While many photographers think about Photoshop and composites, Douwe used 'creative seeing' with this beautifully composed cityscape. Strong contrast, a great silhouette and a square frame all added up to a Silver Award. 
It really is wonderful looking back on the winning images from previous years - and you can do this at anytime on our competition website - www.betterphotographyphotocomp.com.
So, can you earn a Silver this year? Now is the time to find out! The extended period for entering the 2018 Better Photography Photo of the Year Award ends on Wednesday, 7 November 2018. Will your entry be part of the $17,000 prize pool? Enter now and visit www.betterphotographyphotocomp.com!