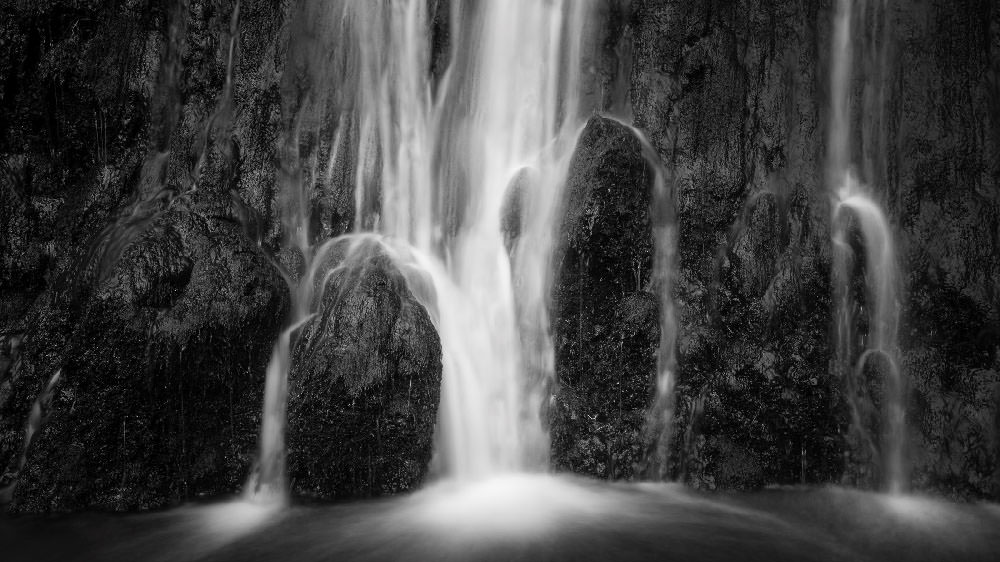 The original image as presented for feedback.
It's a great shot, isn't it! I think our Anonymous Photographer is showing off because there's not much that needs to be done to this image. The exposure is excellent with detail in both the highlights and shadows, the framing is tight and appropriate, and I like the wide frame which lets the eye dance across the rocks and the separating streams of water.
So, what would I do? I don't think you need to do anything, but you could explore directing the eye a little more. The differences between the two reproductions here might not show up on your computer monitor clearly, but the idea is to introduce a little more drama by darkening the background a hint more, and then adding a little more contrast to the foreground rocks, just to bring them forward.
Well captured and presented.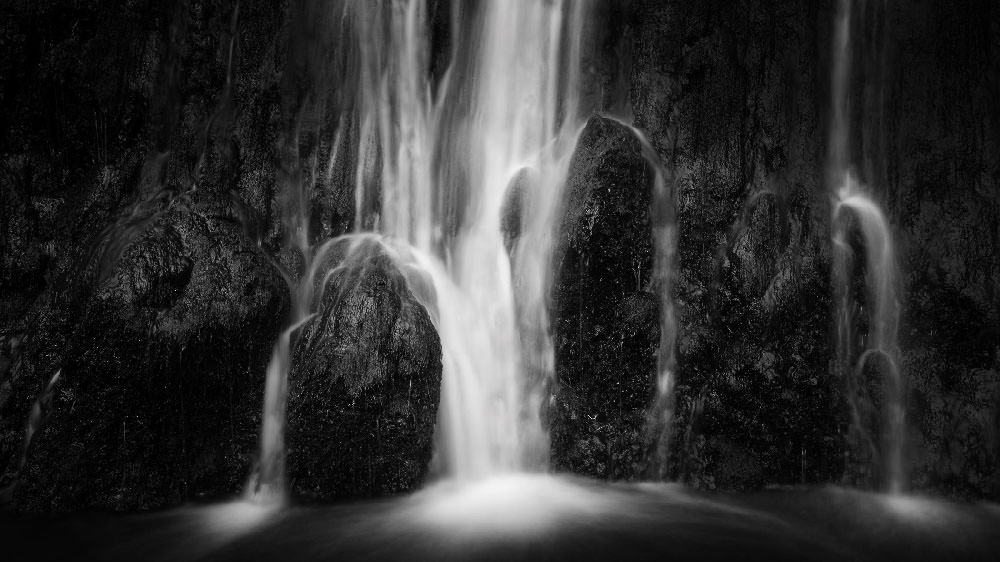 And if you're interested in a photography workshop in the next 12 months or so, I have places left on trips going to the New Zealand 'Middlehurst', Antarctica, Canada, USA, Iran and Bolivia. Full details on the Better Photography website!