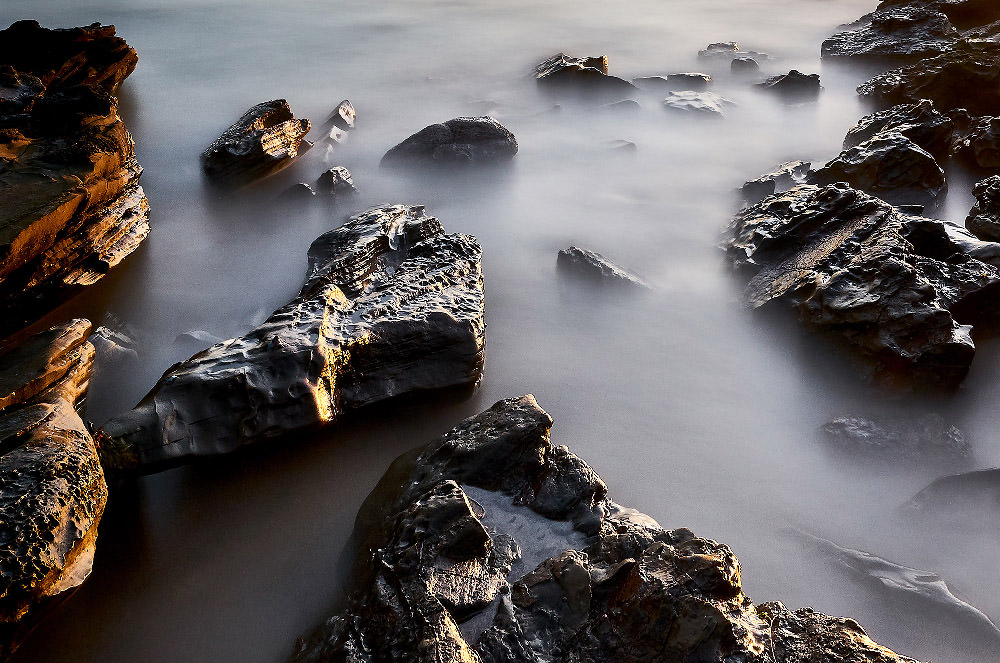 The original image as presented for feedback.
Our Anonymous Photographer has captured some wonderful light and, with the long exposure time, created a beautiful, milky blur which is something I personally enjoy.
However, the subject matter is confusing. The bright rocks on the left are pretty powerful, especially with their warm colours. The eye is dragged there, but I'd suggest these rock aren't the most attractive or interesting part of the scene.
Very often, less is more. Less objects in a photograph create a stronger composition which gets you more likes! (And I realise I should have written 'fewer' objects...)
So, the first suggestion below crops out the red rocks and makes the central rocks the dominant feature. It's stronger, perhaps, but not completely successful in my mind.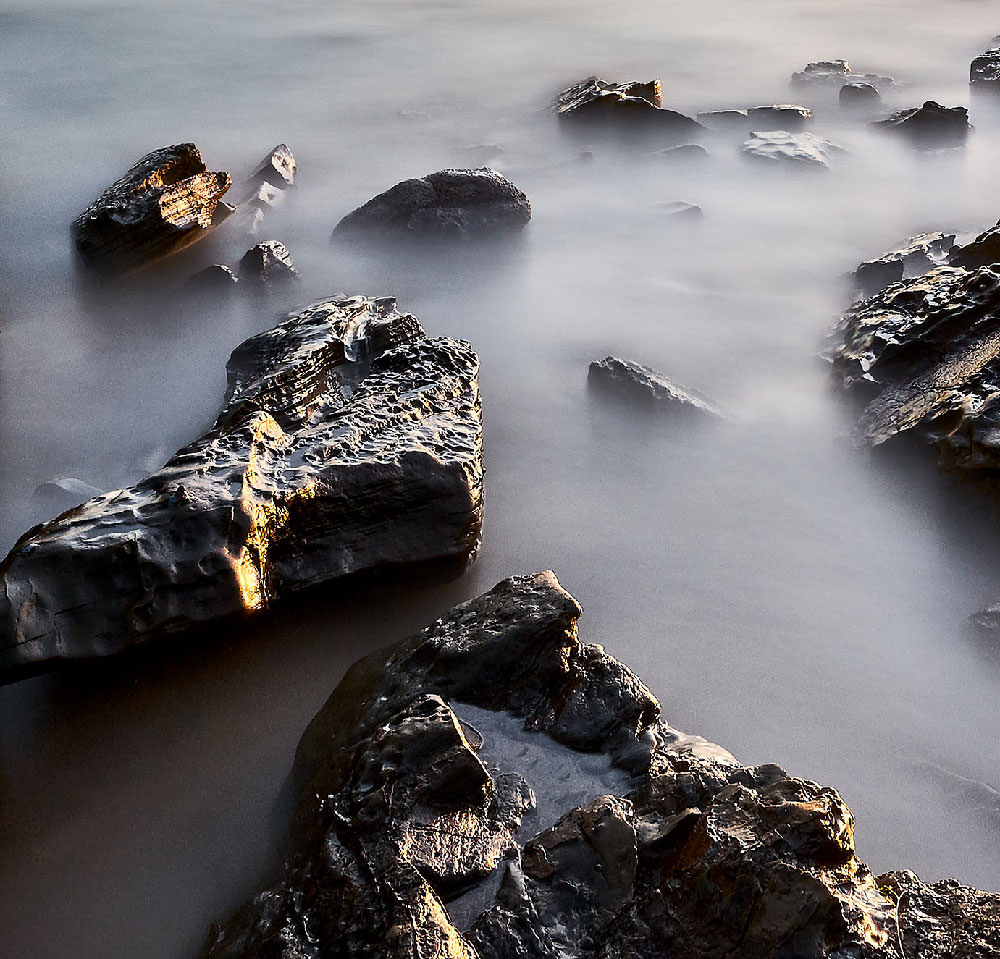 The second suggestion below makes the water between the rocks the centre of interest, placing the rocks around it like a frame. I think this is better and simpler, but I'm also aware that I'm cropping an existing photograph. Were I at this scene, I think I'd explore a range of different camera angles as well. Looking at the LCD screen while you're shooting, either in live view or as a review, lets you see your image as a two-dimensional design, whereas looking through the viewfinder you tend to concentrate on what the subject is, rather than how it looks.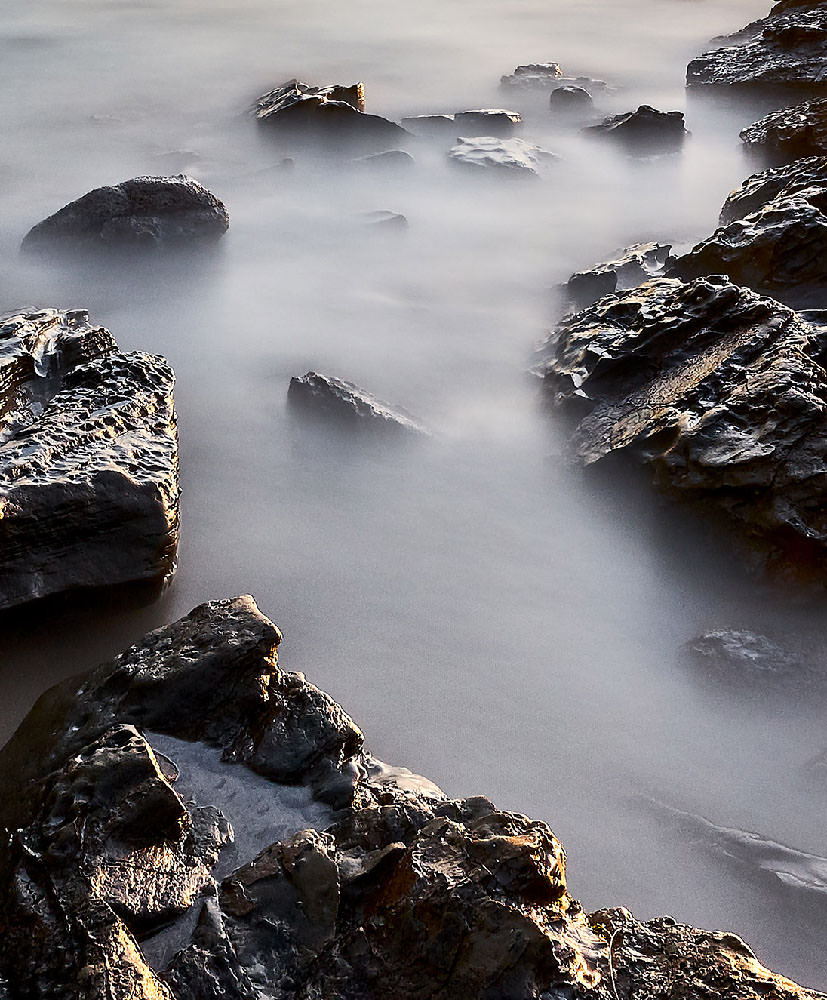 Since I have made the water the subject in this crop, I thought I should make the water the subject in terms of exposure as well. My suggestion is to darken down the surrounding rocks and to add a little contrast to the water. However, I realise this is my interpretation - it will be up to our Anonymous Photographer to decide if it works for him or her!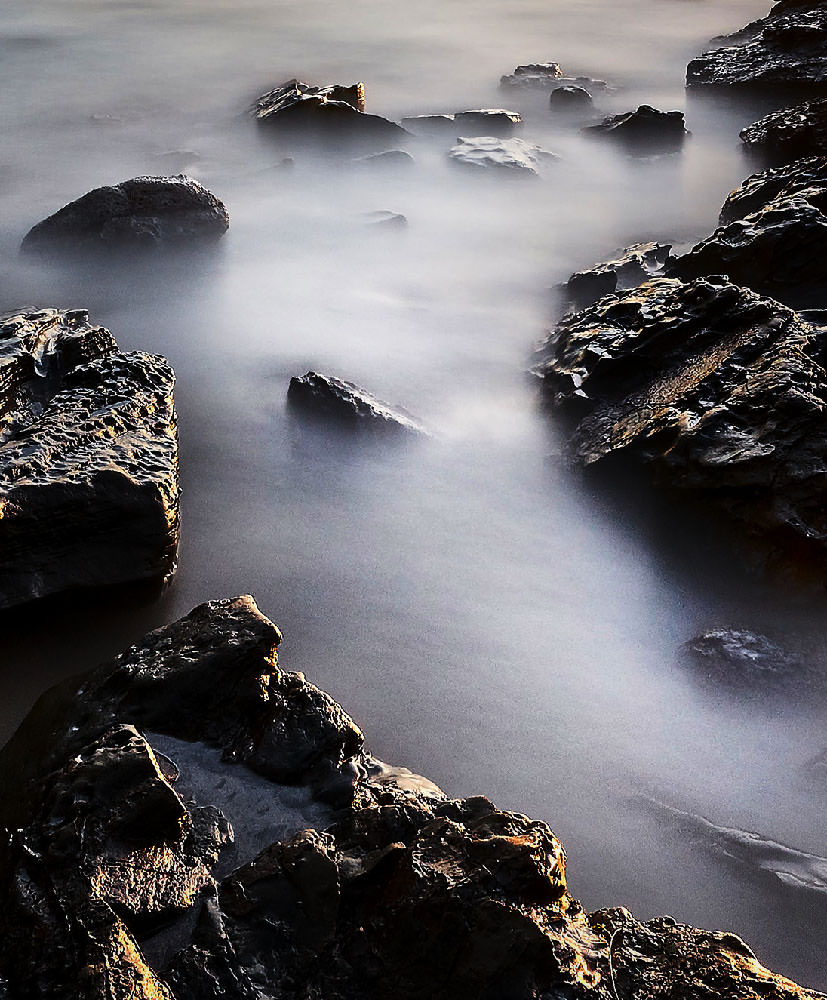 And if you're interested in a photography workshop in the next 12 months or so, I have places left on trips going to the New Zealand 'Middlehurst', Antarctica, Canada, USA, Iran and Bolivia. Full details on the Better Photography website!