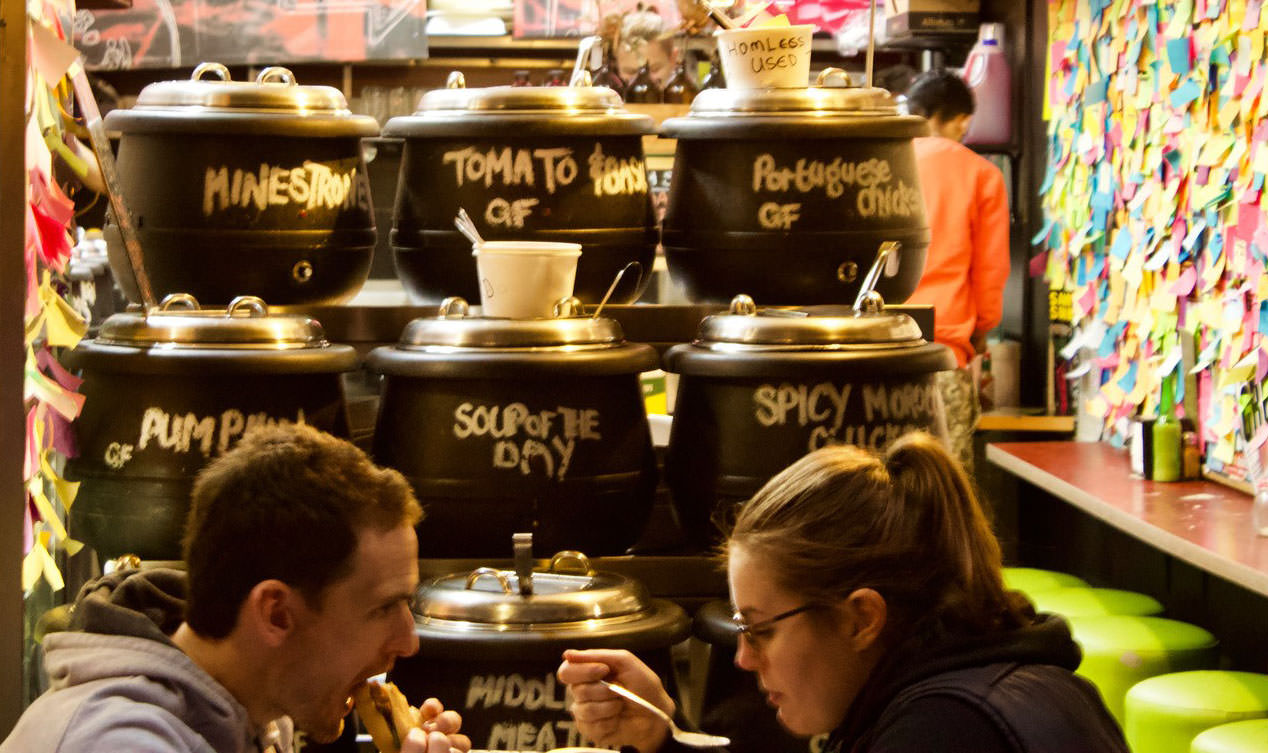 The original image as presented for feedback.
Our Anonymous Photographer believes his photo tells a story – and it certainly does. The idea and concept of juxtaposing the diners with the pots of soup behind is a great one and certainly tells the viewer what it's all about. However, we're not quite so sure about the framing. The fact that the two diners are so severely cropped at the bottom, while there's still room at the top and to the sides of the pots, seems a little out of balance and perhaps unintended? A wider angle at the time of capture could have solved this, but given this is what we have, could a tighter crop make the severe framing at the bottom seem intentional?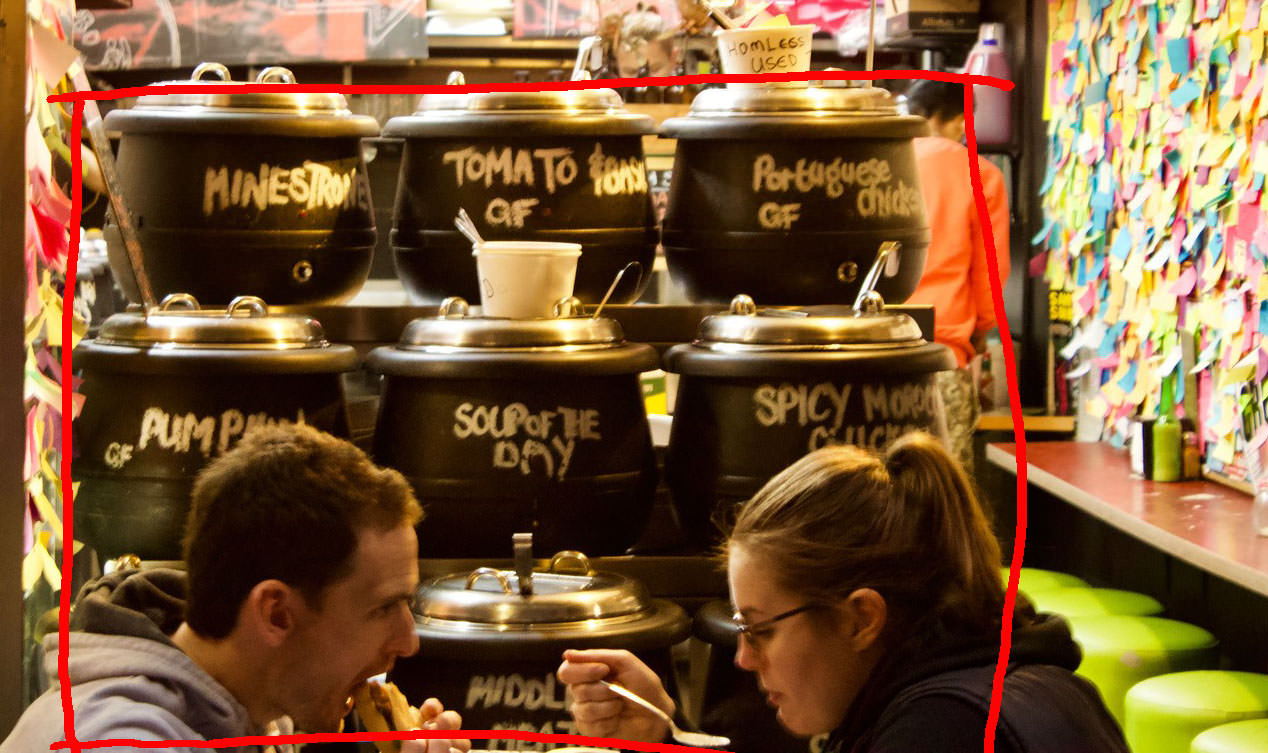 As the diners aren't centred with the pots, the question is do you crop tightly on the diners and have the pots off centre, or crop off the pots and have the diners to the side?.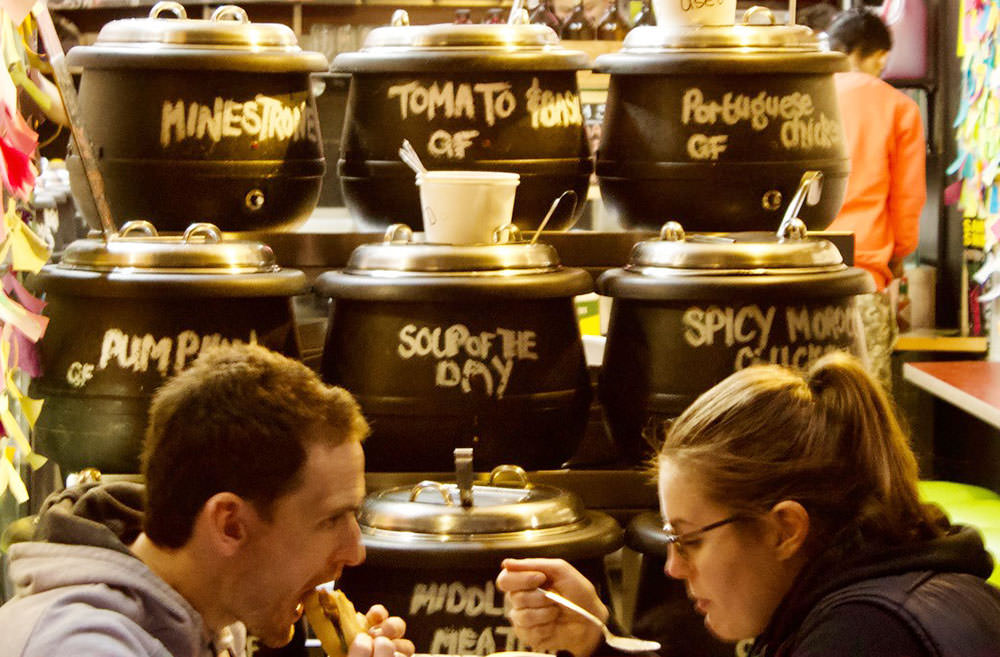 We have chosen to crop with the diners centred. This leaves a bit of the background on the right which is a little distracting, so lets darken that down, vignette the edges and lighten the faces.
Shooting under artificial light is always challenging for colour photography, so one thought was to switch to monochrome. This is a personal choice – not everyone loves B&W.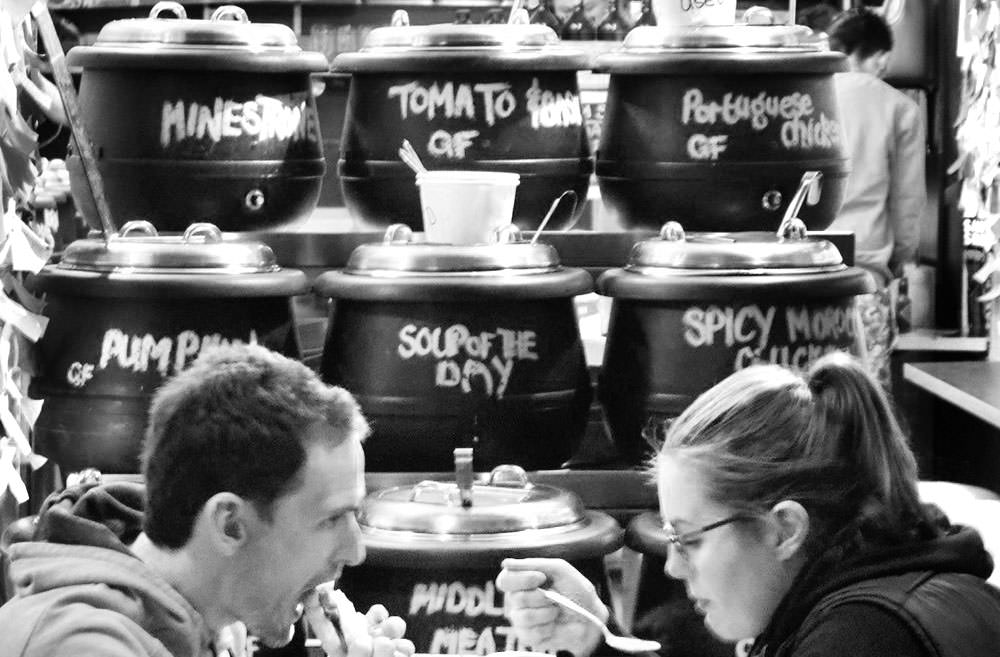 Having done all this, does the tight framing at the bottom of the frame now look intentional? We're not quite sure, so maybe an even more severe crop could do the trick? What do you think?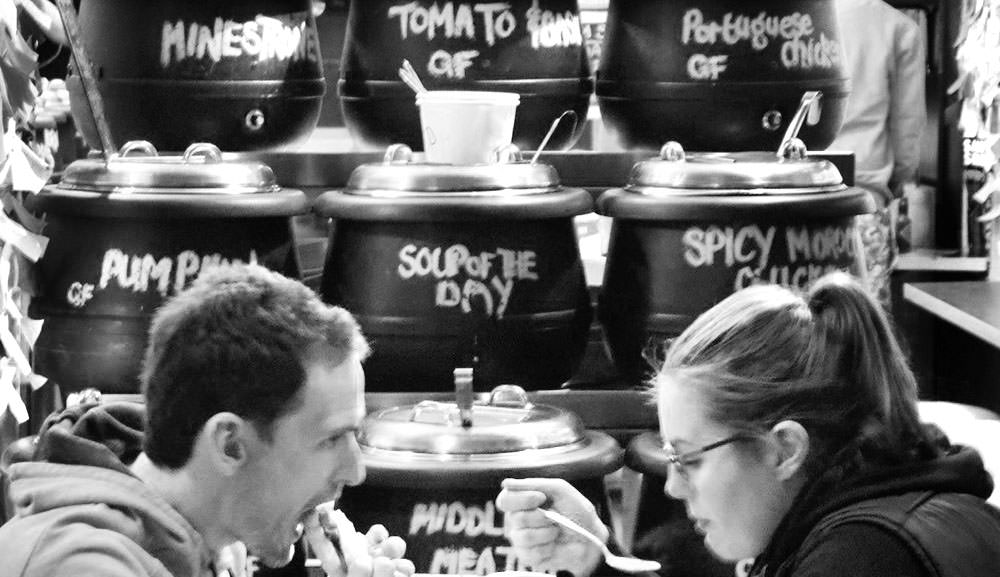 Our e-book on How To Win Photo Competitions isn't just for making better competition entries, it's full of great advice on improving all your photos - you can find it here.
And if you're interested in a photography tour/workshop in the next 12 months, I have trips going to Bhutan, New Zealand, Norway (Polar Bears) and Antarctica. The Silk Road trip for 2019 is booked out. Full details on the Better Photography website!