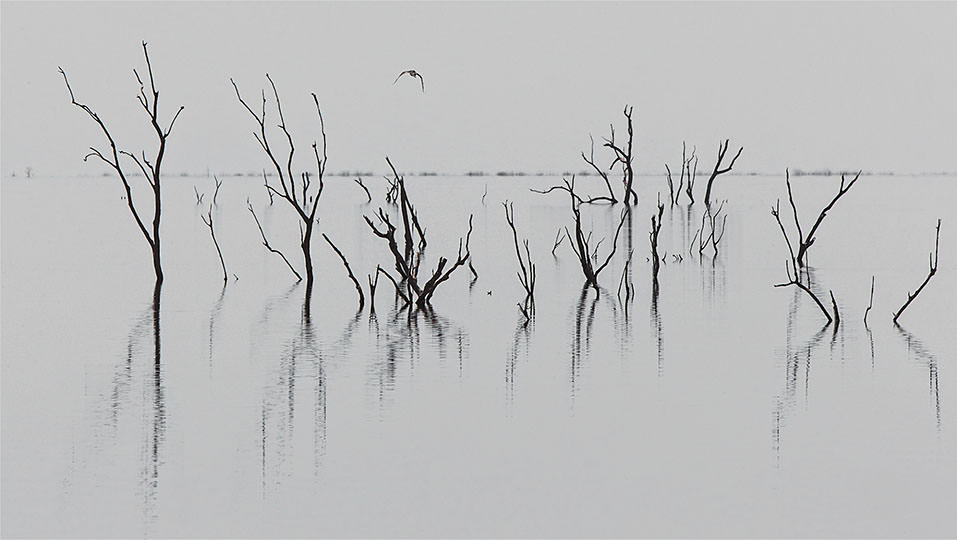 The original image as presented for feedback.
Our Anonymous Photographer has left us very little to do. The image is beautifully framed and timed with the birds positioned perfectly in relation to the trees (there's a tiny second bird on the water in the centre). The composition is elegant in its simplicity and no doubt the choice of subject matter and the use of the reflection has added to its appeal. The only thing we'd suggest is a little more room to the right in the framing. Why? If you notice the distance between the trees and the edges of the frame on the top left, compared to the middle right, the right seems a little more 'squished'. What happens if we add a little space?
This to our mind is better balanced – but we're nitpicking we know. So, what about the tonality. Other images of this style are sometimes higher in contrast with a whiter backdrop – like this: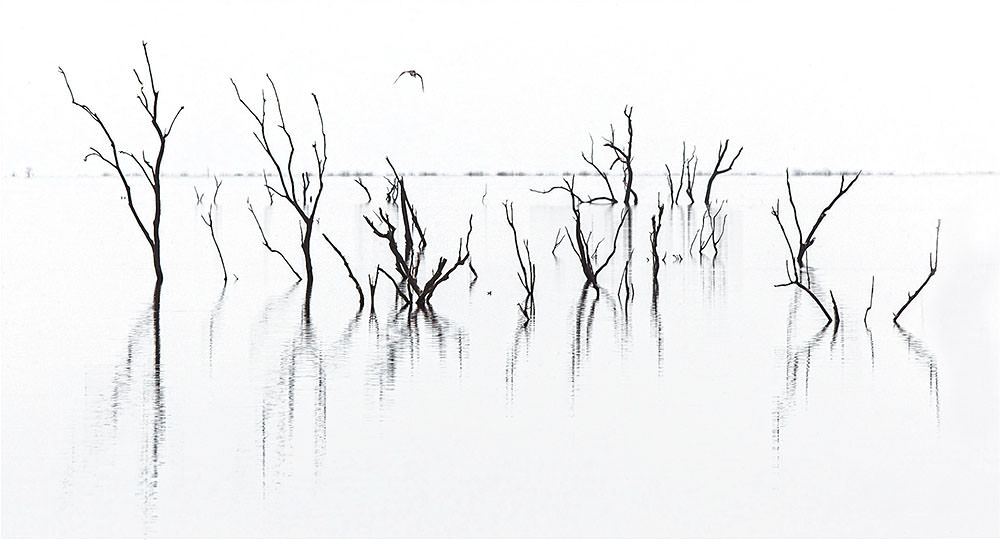 Many people may prefer this result as being cleaner, but maybe the photographer intentionally wanted to keep some tone in the image, in which case we're scratching to improve it. Maybe a little colour could help?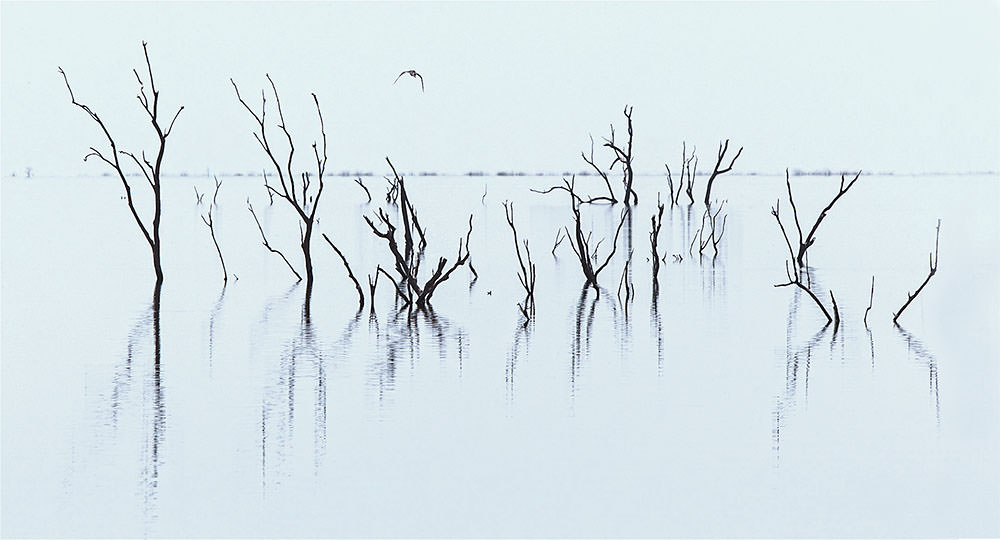 Sometimes when it comes to feedback, it's better to just say, 'Great shot'!
Our e-book on How To Win Photo Competitions isn't just for making better competition entries, it's full of great advice on improving all your photos - you can find it here.
And if you're interested in a photography tour/workshop in the next 12 months, I have trips going to Bhutan, New Zealand, Norway (Polar Bears) and Antarctica. The Silk Road trip for 2019 is booked out. Full details on the Better Photography website!