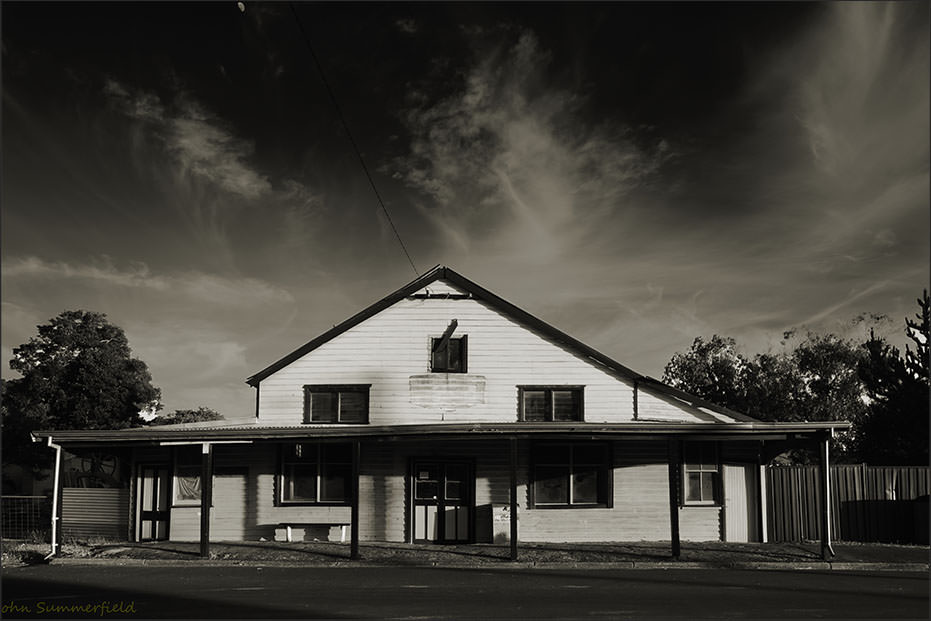 The original image as presented for feedback.
Our Anonymous Photographer, John Summerfield, has given us a challenging situation. He writes about this building being a part of his life as far back as he can recall.
"I have been wanting to photograph it for some years, but the face is ugly, dirty and faces south. I recently found that at the right time of day, at the right time of year, the sun shines full in its face, just as I like it. A little later and the sun shines down on the verandah. Late in the day, the sun is blocked by trees."
So, this is a personal photograph with lots of 'baggage'. And baggage is a good thing. We all have baggage when it comes to family photographs - the photographs transcend being an image or a work of art because of the meaning the subject of the photograph has for us. This appears to be the case with this building for John.
John asks how this photograph would go in a competition? What would a judge see in the image? The answer is a very competent architectural study, but perhaps a little closely cropped. While the sky is interesting, the fact there is so little space around the subject gives it a sense of being more of a record shot than an art piece, but this is a subjective opinion.
How would we improve it? There's not a lot that needs improving, but perhaps a little more detail in the shadows would help?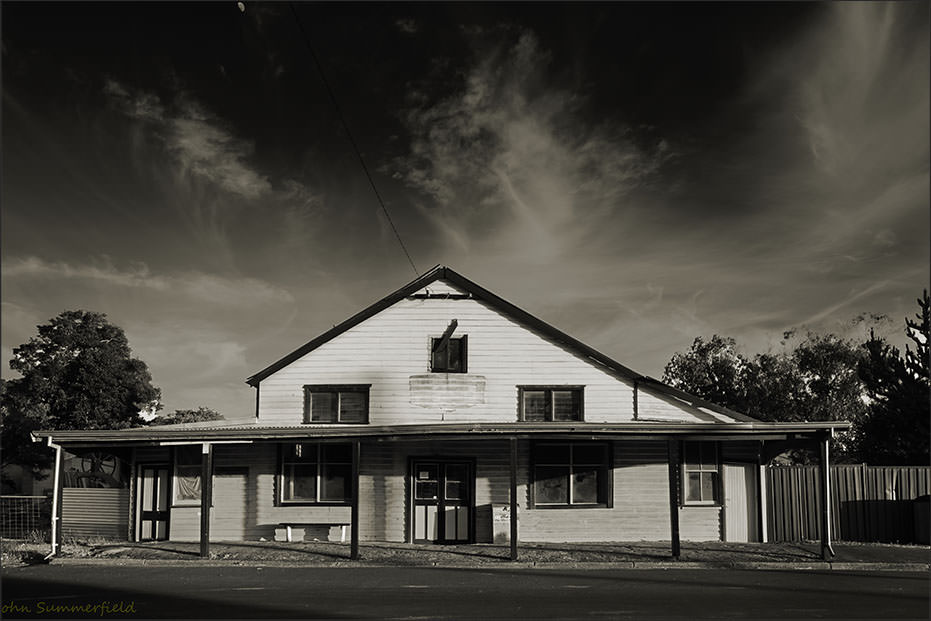 It's only a small change, but reveals a little more of the character perhaps. Also, given John has used such a front-on camera position, the building itself doesn't look quite square. This might in fact be the case, but by using a little perspective control in Photoshop, it can be straightened up, perhaps improving its strength in the frame.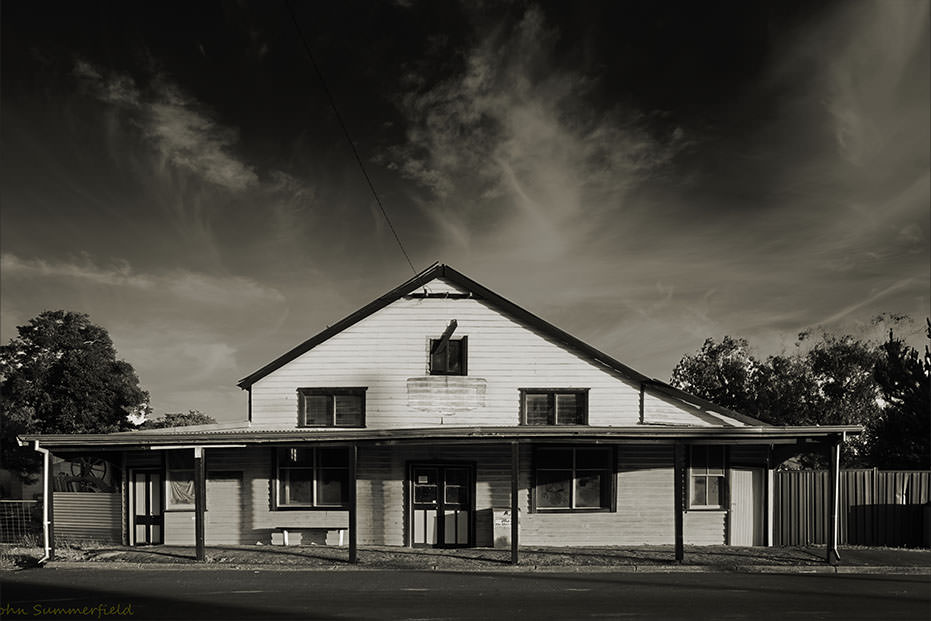 However, it's still too closely cropped and too much of a record shot. Looking at John's signature in the file submitted (was this a darkroom photo scanned perhaps?), we're thinking there was probably a little more breathing space in his original as well – so we've added some in quickly to give you a sense of what a wider angle could have produced.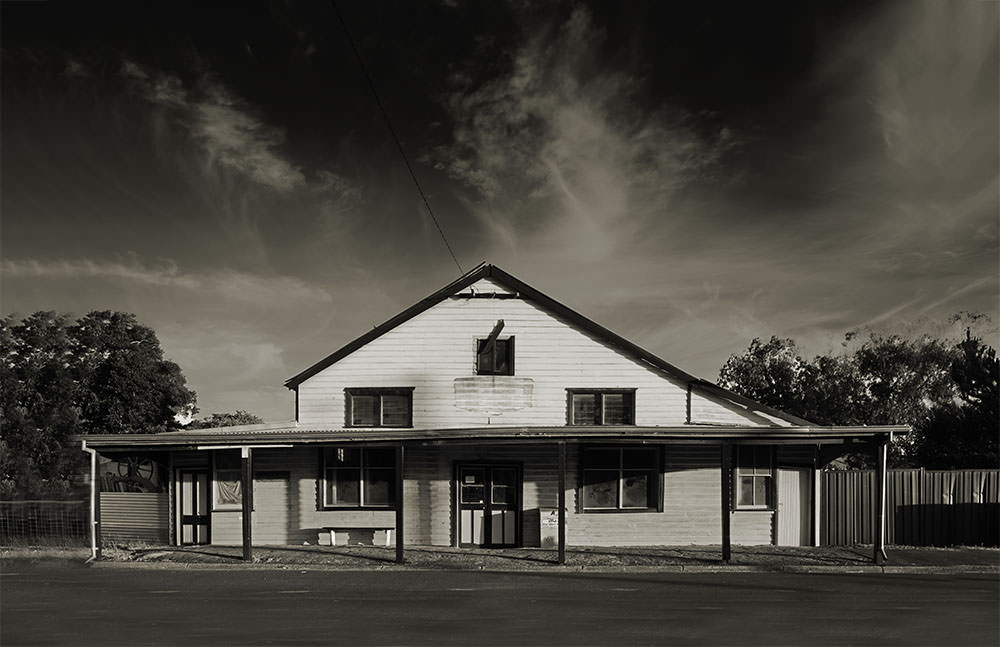 And having made this adjustment, a little darkening top and bottom ensures the eye is kept in the middle of the frame where John's wonderful building sits.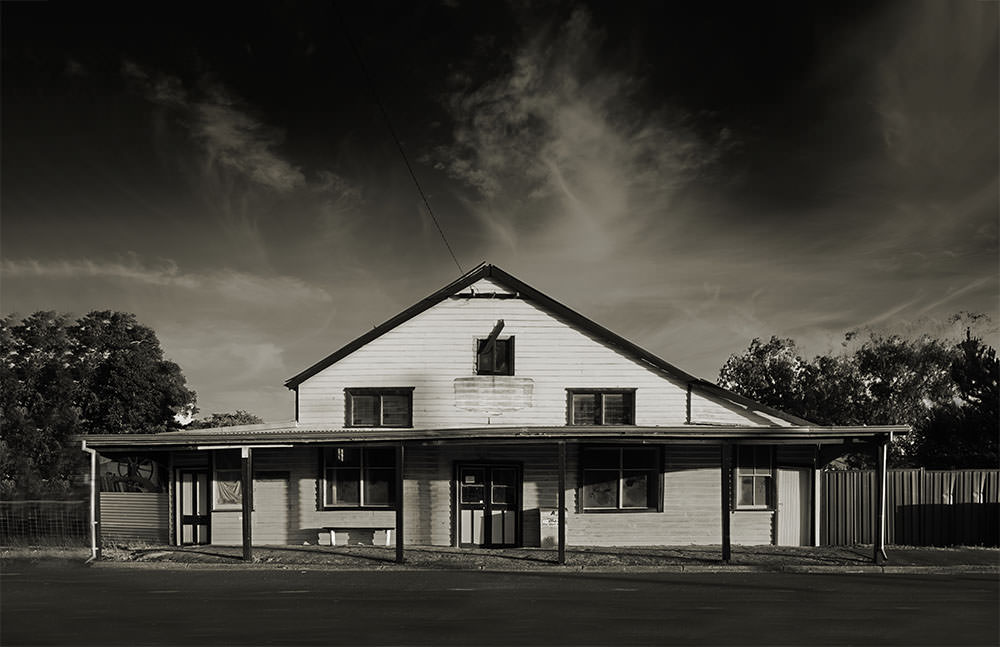 Is it a competition winner? That always depends on the other photographs that are entered into the same competition, but it's certainly an 'acceptance and worthy of hanging.
Our e-book on How To Win Photo Competitions isn't just for making better competition entries, it's full of great advice on improving all your photos - you can find it here.
And if you're interested in a photography tour/workshop in the next 12 months, I have trips going to Bhutan, New Zealand, Norway (Polar Bears) and Antarctica. The Silk Road trip for 2019 is booked out. Full details on the Better Photography website!