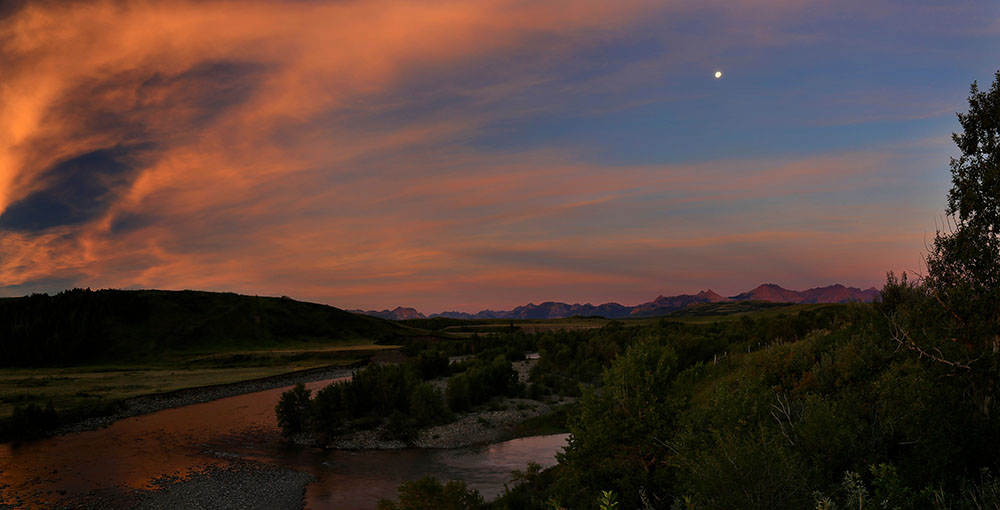 The original image as presented for feedback.
Our Anonymous Photographer this week demonstrates a common problem faced by landscape and travel photographers with alarming regularity. Indeed, there is undoubtedly a plot by Mother Nature to frustrate photographers by producing the most amazing sunrises and sunsets, exactly at a time when there is nothing in the foreground that works to create a great composition.
For instance, the landscape seen below this amazing sky has all the necessarily elements - a meandering stream, distant mountains and lush, green foliage, but they are not necessarily sitting together in a balanced composition. And annoyingly, the best part of the sky is off to the left and doesn't really fit the landscape below it - at least not from this vantage point.
Okay, so the obvious thing for me to say is, find a better vantage point when the sky turns on a show like this, and the Anonymous Photographer would quite rightly counter that that's easier said than done. And by the time you find a better vantage point, the sky has changed and the moment passed.
AHHHHHHHHHHHHHHHH!
So, I have no solution for this except to commisserate. With the file as submitted, there's not a lot we can do, but here are some minor suggestions. First, let's simplify the composition by removing the tree on the right, but keeping the moon in position.
The exposure is too dark for the foreground, so let's lighten that up next.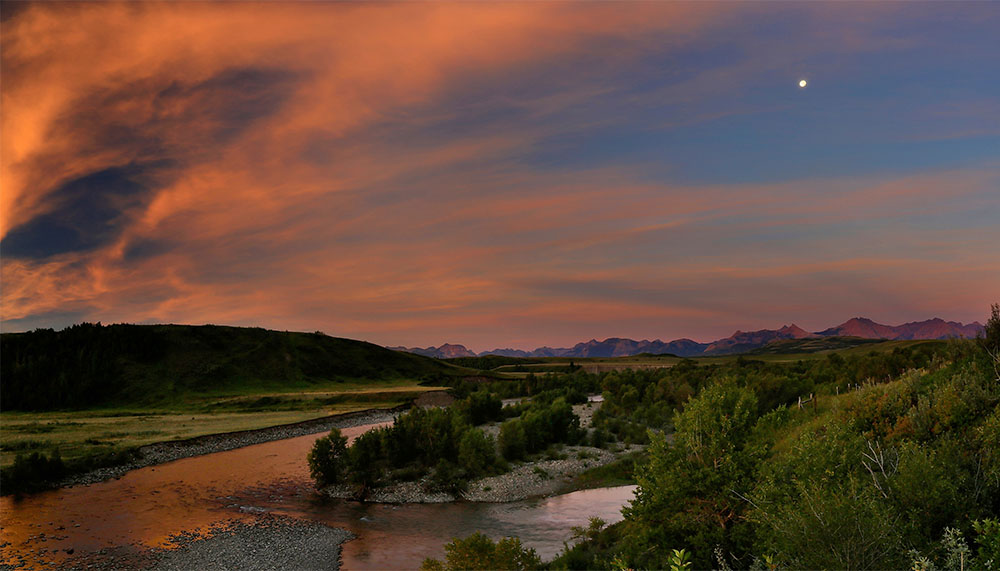 Finally, let's darken down the light tree tips along the bottom right and the edges of the bottom left as well, just to contain the frame.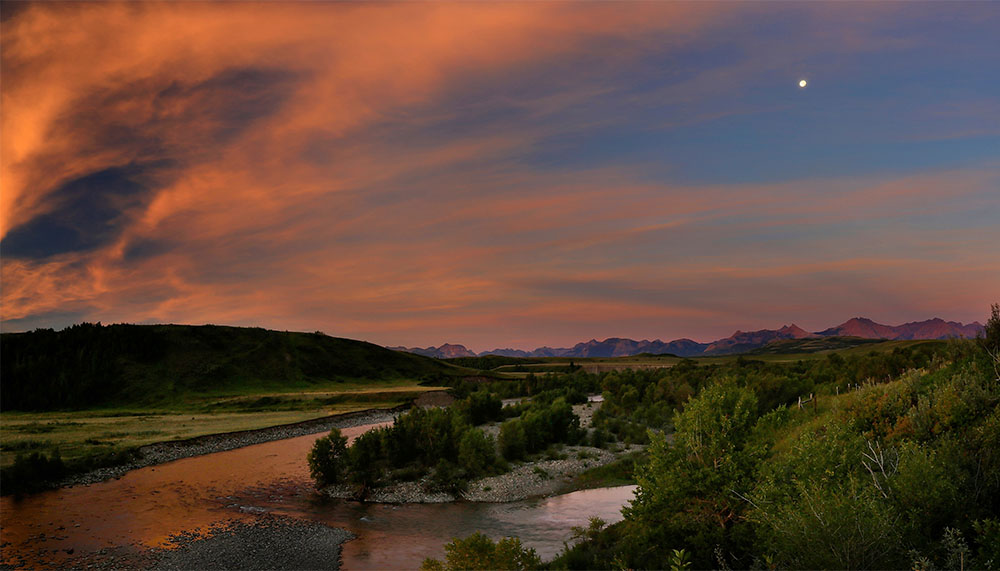 That's a little better and the overall image could be lighter still at the risk of losing some of the mood.
So what's the solution? If you have a few great locations near your home that just need a good sky, keep them in mind for when you see the sky about to explode. Otherwise, just keep at it because eventually, Mother Nature relents and it all comes together!
Our e-book on How To Win Photo Competitions isn't just for making better competition entries, it's full of great advice on improving all your photos - you can find it here.