The [Almost] Weekly Newsletter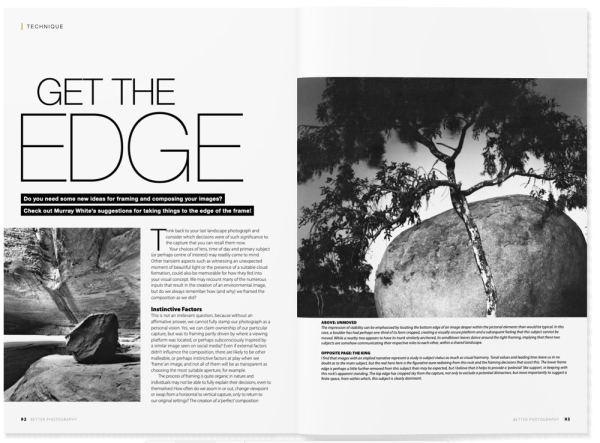 Get The Edge In Your Framing
Do you need some new ideas for framing and composing your images? Check out Murray White's suggestions for taking things to the edge of the frame!
Writes Murray, "Think back to your last landscape photograph and consider which decisions were of such significance to the capture that you can recall them now.
"Your choices of lens, time of day and primary subject (or perhaps centre of interest) may readily come to mind. Other transient aspects such as witnessing an unexpected moment of beautiful light or the presence of a suitable cloud formation, could also be memorable for how they fed into your visual concept. We may recount many of the numerous inputs that result in the creation of an environmental image, but do we always remember how (and why) we framed the composition as we did?
"This is not an irrelevant question, because without an affirmative answer, we cannot fully stamp our photograph as a personal vision. Yes, we can claim ownership of our particular capture, but was its framing partly driven by where a viewing platform was located, or perhaps subconsciously inspired by a similar image seen on social media? Even if external factors didn't influence the composition, there are likely to be other malleable, or perhaps instinctive factors at play when we 'frame' an image, and not all of them will be as transparent as choosing the most suitable aperture, for example.
"The process of framing is quite organic in nature and individuals may not be able to fully explain their decisions, even to themselves! How often do we zoom in or out, change viewpoint or swap from a horizontal to vertical capture, only to return to our original settings? The creation of a 'perfect' composition is challenging and Murray has a host of suggestions to help.
Read all about it in the current issue of Better Photography magazine! Current subscribers just have to login to read online or download to their device. Not a subscriber? I'd love you to join and help support our small community. For just AUS $29.88 (it's 40% off, but you must use the coupon code BP40) you can subscribe for one year and have access to over 50 back issues as well. Subscribe now - visit our website here - https://www.betterphotographyeducation.com/better-photography-online/about-the-magazine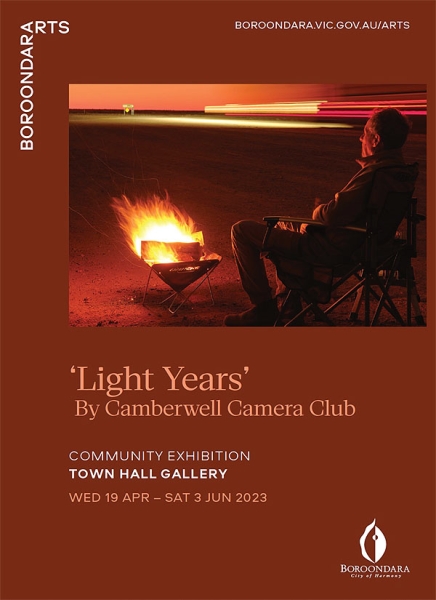 Light Years an exhibition by Camberwell Camera Club
Town Hall Gallery - Hawthorn Arts Centre
19 April 2023 - 3 June 2023
To celebrate its 70th anniversary the Camberwell Camera Club is showcasing an exhibition of photographic essays by more than 30 of its members.
Each essay reflects the photographer's personal expression of a topic through a series of images. Topics range across a variety of subjects including family, community, urban change, social issues and the environment.
Town Hall Gallery, 360 Burwood Road, Hawthorn, Victoria
Gallery Hours: Monday to Friday 10am - 5pm, Saturday 12 noon - 4pm
https://www.boroondara.vic.gov.au/events/light-years-camberwell-camera-club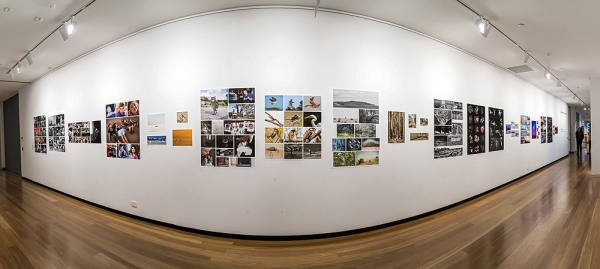 Camberwell Camera Club
https://www.camberwellcameraclub.org.au/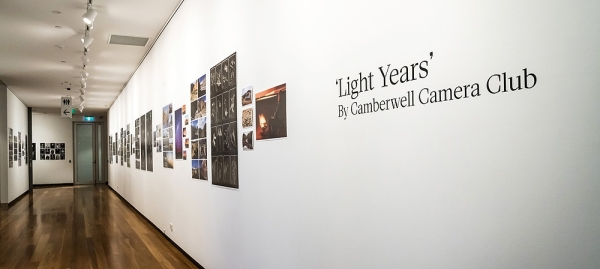 PHOTO TOURS AND WORKSHOPS
WITH PETER EASTWAY & FRIENDS
MIDDLEHURST 26 JUNE - 2 JULY 2023 - ONE SPOT LEFT
MIDDLEHURST - 5-11 JULY 2023 - ONE SPOT LEFT
SILK ROAD - TOUR 1 - 19 SEPTEMBER - 1 OCTOBER 2023 - 2 SPOTS LEFT
SILK ROAD - TOUR 2 - 1-10 OCTOBER 2023 - 2 SPOTS LEFT
SPIRIT OF ANTARCTICA - 9-20 JANUARY 2024
ANTARCTICA, SOUTH GEORGIA, SANDWICH IS 19 JAN - 10 FEB 2024
BHUTAN - APRIL 2024 (DETAILS TO COME)
NAROOMA, NSW - 6-10 MAY 2024
KENYA WILDLIFE TOUR - 18 JUNE - 1 JULY 2024
UGANDA PHOTO TOUR - 2-13 JULY 2024
ARKAROOLA - 13-21 SEPTEMBER 2024
ANTARCTICA, SOUTH GEORGIA - 16 MARCH - 4 APRIL 2025
Details at www.betterphotography.com/workshop-seminars
Peter Eastway FAIPP HonFAIPP HonFNZIPP APPL GMPhotogII MNZIPP
Editor and Publisher
Why did you receive this email? You are registered on the Better Photography website.
Unsubscribe: If you'd like to unsubscribe, click the link here to visit our unsubscribe page: Unsubscribe me, please!