The [Almost] Weekly Newsletter
Gold Star For Telstra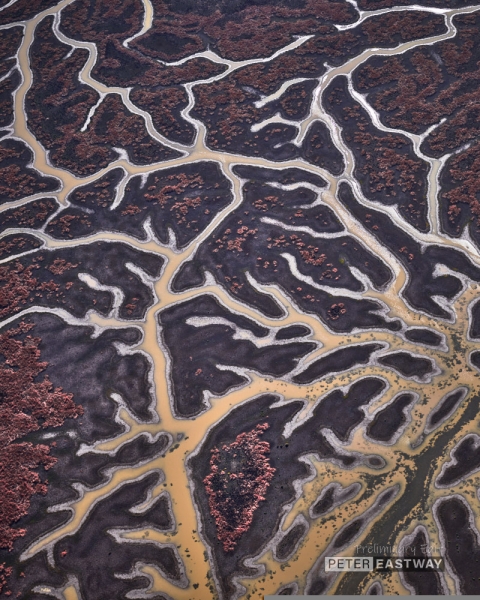 Working In Progress, The Road to Broken Hill
Phase One XF 150MP, 80mm Schneider, f3.5 @ 1/2000 second, ISO 125
By the time you read this, I will have arrived in Arkaroola (South Australia) where I'm running a photo workshop with Robin and Tim Moon. Due to logistic complexities, we drove out from Sydney to Broken Hill and from there we fly into Arkaroola. The photo above is from a secret location on the drive out, but that's another story I'll let Tim and Robin talk about.
The reason Telstra receives a gold star is because of a phone call received on the drive to Broken Hill. I can remember years ago being asked by a Telstra employee if I had a single friend who hadn't had a bad experience with a telco? And it's true, we all love complaining, but how often do we say thank you? Well, this is one of those times.
On an overseas trip in February, I was using the $10 a day travel pass, except when I arrived in Morocco, I didn't pay attention to the text messages you always get. I assumed Telstra was saying welcome to another travel pass country, but what the message was saying is, Morocco is not a travel pass country and it will cost you a fortune if you use your phone.
But I didn't read this. Nor did I read the next 18 messages telling me in $100 increments how much I was spending as I happily watched Google Maps tell me where I was travelling!
When I finally read one of Telstra's messages, the damage had been done - and I couldn't complain because Telstra had done everything it could to alert me. So I didn't complain. I paid my dues.
Then a week ago, a wonderful human being from Telstra Business rings me up and introduces himself as my new account manager, was there anything he could do! I laughed and said, sure, refund me the money I spent in Morocco. And the short answer is Telstra did.
I've been with Telstra for probably 40 years, so maybe my longstanding account (and the fact I complained some 30 years ago was missing from my record) held me in good stead. Either way, Telstra looked after me and so I thought it only fair to say thanks.
Thank you, Telstra!
For a clue as to where the photo is, go to the Moon's Wanderlust website and have a look around. And we drove south along the Murray River to get to Broken Hill, so now you can have fun working it out - or trying to!
PHOTO TOURS AND WORKSHOPS
WITH PETER EASTWAY & FRIENDS
MIDDLEHURST 26 JUNE - 2 JULY 2023 - ONE SPOT LEFT
MIDDLEHURST - 5-11 JULY 2023 - ONE SPOT LEFT
SILK ROAD - TOUR 1 - 19 SEPTEMBER - 1 OCTOBER 2023 - 2 SPOTS LEFT
SILK ROAD - TOUR 2 - 1-10 OCTOBER 2023 - 2 SPOTS LEFT
SPIRIT OF ANTARCTICA - 9-20 JANUARY 2024
ANTARCTICA, SOUTH GEORGIA, SANDWICH IS 19 JAN - 10 FEB 2024
BHUTAN - APRIL 2024 (DETAILS TO COME)
NAROOMA, NSW - 6-10 MAY 2024
KENYA WILDLIFE TOUR - 18 JUNE - 1 JULY 2024
UGANDA PHOTO TOUR - 2-13 JULY 2024
ARKAROOLA - 13-21 SEPTEMBER 2024
ANTARCTICA, SOUTH GEORGIA - 16 MARCH - 4 APRIL 2025
Details at www.betterphotography.com/workshop-seminars
Peter Eastway FAIPP HonFAIPP HonFNZIPP APPL GMPhotogII MNZIPP
Editor and Publisher
Why did you receive this email? You are registered on the Better Photography website.
Unsubscribe: If you'd like to unsubscribe, click the link here to visit our unsubscribe page: Unsubscribe me, please!