The [Almost] Weekly Newsletter
The Three Best Lenses for Travel Photography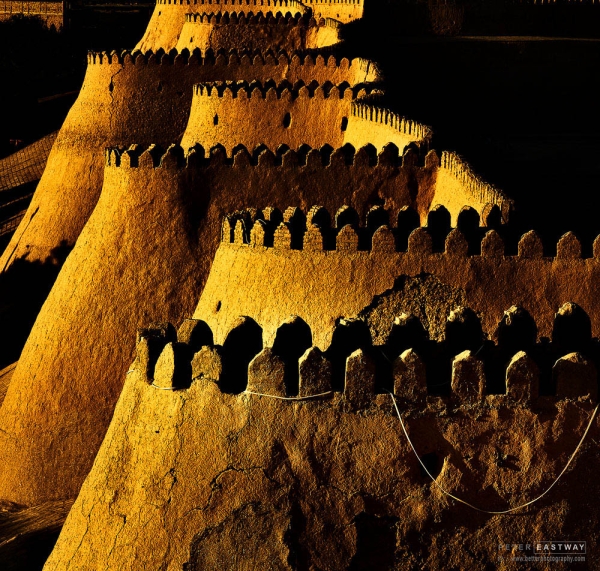 City wall, Khiva, Uzbekistan
Phase One A series, 100MP IQ3, 180mm Rodenstock, 1/30 second @ f11, ISO 50
These days, it's not too hard to purchase a camera system that is relatively lightweight and compact, so taking three lenses with you on a trip is easy enough. But which three lenses? The 'safety' set would be something like a 16-35mm wide-angle zoom, a 24-105mm standard zoom and a 70-200mm or 100-400mm telephoto zoom. This covers all eventualities – or put another way, you're covered for anything that crops up.
So, is that the answer? Is that the perfect outfit? Certainly, there are other lenses you could consider, such as an ultra wide-angle zoom (like an 11-24mm) and a super long telephoto (e.g. a 100-500mm). These lenses were considered if you could only take two lenses with you and you were looking for something different, but these lenses could also add bulk and weight to your kit. As you add lenses into your arsenal, you also need to consider the weight and what you'll feel like towards the end of a busy day on the move. Generally, the trick for travel photography is to travel lightly.
Another approach is to consider the type of photography you're going to take on your travels. If you're on a trip to Africa to photograph wildlife, a better set of lenses might be a 16-35mm, a 70-200mm and a 100-150mm. On a trip to Bhutan where you're photographing people, often in dim interiors, a 50mm f1.4 or an 85mm f1.8 might be more useful than the 24-105mm. Sure, you don't have the versatility of a zoom lens and you don't necessarily need a wide aperture for low light (given the high ISO settings we can use), but think about the beautiful bokeh you can achieve in your portraits.
My approach is to work as though I had only two lenses plus one extra. This means an ultra wide-angle zoom and as long a telephoto zoom as I can afford or carry. Then I choose the extra lens based on the special projects I might want to shoot along the way – and often this is a wide aperture 35mm, 50mm or 85mm.
Light Years an exhibition by Camberwell Camera Club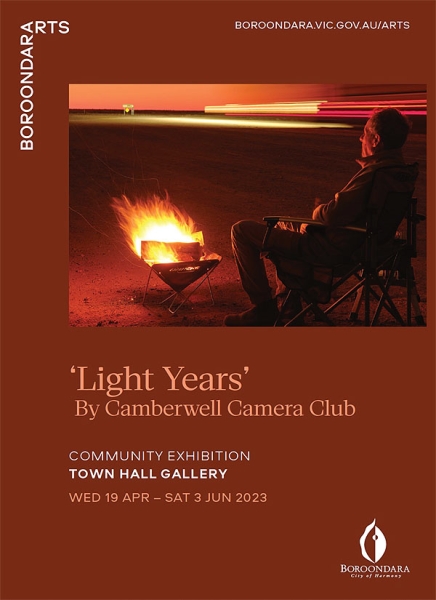 Town Hall Gallery - Hawthorn Arts Centre
19 April 2023 - 3 June 2023
To celebrate its 70th anniversary the Camberwell Camera Club is showcasing an exhibition of photographic essays by more than 30 of its members.
Each essay reflects the photographer's personal expression of a topic through a series of images. Topics range across a variety of subjects including family, community, urban change, social issues and the environment.
Town Hall Gallery, 360 Burwood Road, Hawthorn, Victoria
Gallery Hours: Monday to Friday 10am - 5pm, Saturday 12 noon - 4pm
https://www.boroondara.vic.gov.au/events/light-years-camberwell-camera-club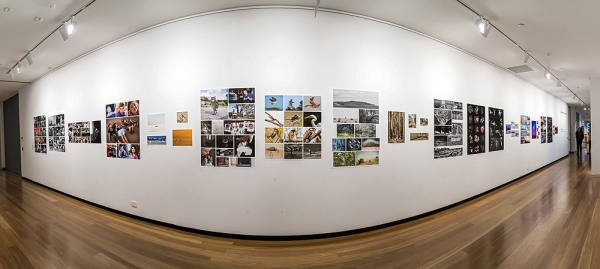 Camberwell Camera Club
https://www.camberwellcameraclub.org.au/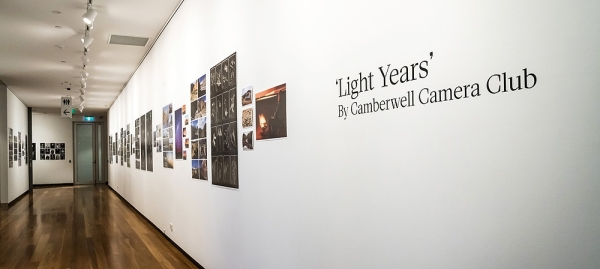 PHOTO TOURS AND WORKSHOPS
WITH PETER EASTWAY & FRIENDS
MIDDLEHURST 26 JUNE - 2 JULY 2023 - ONE SPOT LEFT
MIDDLEHURST - 5-11 JULY 2023 - ONE SPOT LEFT
SILK ROAD - TOUR 1 - 19 SEPTEMBER - 1 OCTOBER 2023 - 2 SPOTS LEFT
SILK ROAD - TOUR 2 - 1-10 OCTOBER 2023 - 2 SPOTS LEFT
SPIRIT OF ANTARCTICA - 9-20 JANUARY 2024
ANTARCTICA, SOUTH GEORGIA, SANDWICH IS 19 JAN - 10 FEB 2024
BHUTAN - APRIL 2024 (DETAILS TO COME)
NAROOMA, NSW - 6-10 MAY 2024
KENYA WILDLIFE TOUR - 18 JUNE - 1 JULY 2024
UGANDA PHOTO TOUR - 2-13 JULY 2024
ARKAROOLA - 13-21 SEPTEMBER 2024
ANTARCTICA, SOUTH GEORGIA - 16 MARCH - 4 APRIL 2025
Details at www.betterphotography.com/workshop-seminars
Peter Eastway FAIPP HonFAIPP HonFNZIPP APPL GMPhotogII MNZIPP
Editor and Publisher
Why did you receive this email? You are registered on the Better Photography website.
Unsubscribe: If you'd like to unsubscribe, click the link here to visit our unsubscribe page: Unsubscribe me, please!