The [Almost] Weekly Newsletter
Should Stills Photographers Shoot Video for Travel?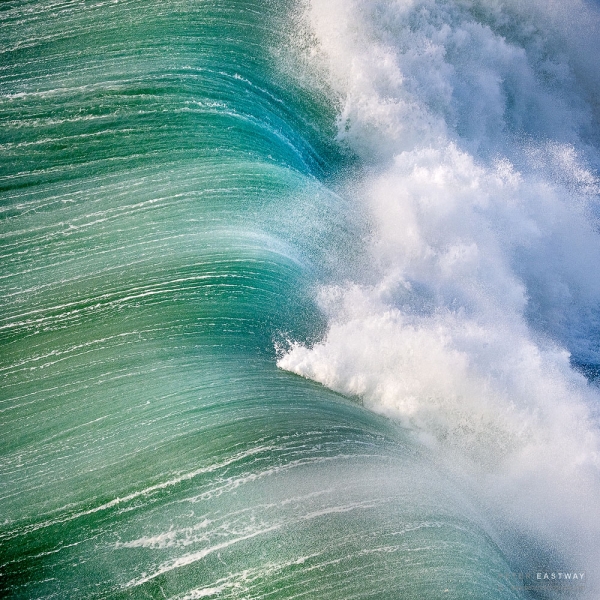 Breaking wave, Nazare, Portugal. Would a video give this image another dimension?
Fujifilm X-H2, 150-600mm lens, f9 @ 1/500 second, ISO 320
Stills and video are very different disciplines. I don't think it is possible to do both of them easily, but if you're very comfortable as a stills photographer, I think there's room to investigate video as a way of sharing your stills photos further or better.
As stills photographers, what we probably don't want to do is create a documentary masterpiece of our travels. To match the production values of what we find on YouTube (the good ones) can require a lot of effort and I fear that focusing on a video in this way could take us away from our primary goals of capturing stills. It could also take us away from enjoying the travelling – travel photography can include cultural and location experiences as well. Don't miss out on these by focusing on too much video.
Having said that, being open to capturing certain times and moments with video makes a lot of sense. Some experiences when filmed have a dimension that is not available as a single capture, so if you can capture these moments on video – a calving glacier, a ceremonial dance, an albatross coming into land – what can you do with this material?
One answer is to create a slide show (e.g. for YouTube) and combine your stills with video footage – and maybe a great sound track or even a voice-over. It doesn't have to replace your prints or your photo albums, but it's another way to share your travel images and your experiences. And one that I think can be a lot of fun.
PHOTO TOURS AND WORKSHOPS
WITH PETER EASTWAY & FRIENDS
MIDDLEHURST 26 JUNE - 2 JULY 2023 - ONE SPOT LEFT
MIDDLEHURST - 5-11 JULY 2023 - ONE SPOT LEFT
SILK ROAD - TOUR 1 - 19 SEPTEMBER - 1 OCTOBER 2023 - 2 SPOTS LEFT
SILK ROAD - TOUR 2 - 1-10 OCTOBER 2023 - 2 SPOTS LEFT
SPIRIT OF ANTARCTICA - 9-20 JANUARY 2024
ANTARCTICA, SOUTH GEORGIA, SANDWICH IS 19 JAN - 10 FEB 2024
BHUTAN - APRIL 2024 (DETAILS TO COME)
NAROOMA, NSW - 6-10 MAY 2024
KENYA WILDLIFE TOUR - 18 JUNE - 1 JULY 2024
UGANDA PHOTO TOUR - 2-13 JULY 2024
ARKAROOLA - 13-21 SEPTEMBER 2024
ANTARCTICA, SOUTH GEORGIA - 16 MARCH - 4 APRIL 2025
Details at www.betterphotography.com/workshop-seminars
Peter Eastway FAIPP HonFAIPP HonFNZIPP APPL GMPhotogII MNZIPP
Editor and Publisher
Why did you receive this email? You are registered on the Better Photography website.
Unsubscribe: If you'd like to unsubscribe, click the link here to visit our unsubscribe page: Unsubscribe me, please!