The [Almost] Weekly Newsletter
Gnomon Island - Work In Progress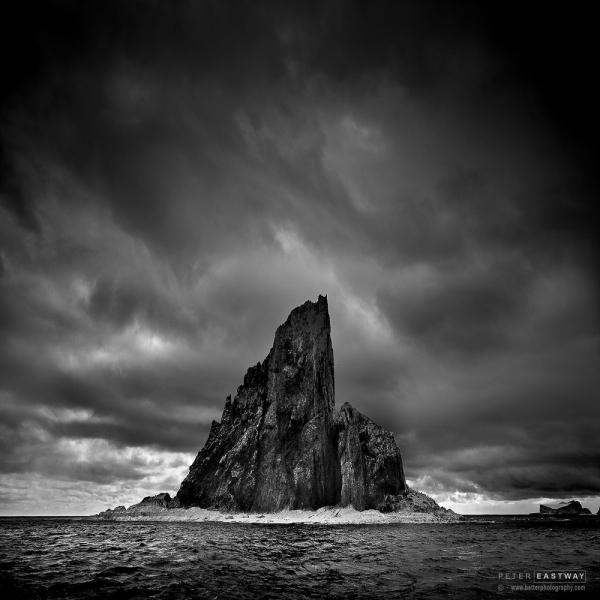 Gnomon Island, Elephant Island
Phase One XT, IQ4 150MP Achromatic, 32mm Rodenstock, f9 @ 1/250 second, ISO 200
I'm struggling with this edit. The bare bones are in place, I think, but the detail needs to be more carefully refined. It's taken at Point Wild on Elephant Island, the location where Shackleton left his men for several months following their 'escape' from the ice in the Weddell Sea, over 100 years ago. It is remote. It is difficult to visit and often the swells make it impossible to get this close, but there's no escaping the rock on the end of the point - Gnomon Island.
One of the challenges of travel photography is taking advantage of the light and weather conditions you find. There's no way you want to camp ashore here for a few weeks, waiting for the perfect opportunity (well, there's no way I want to in case there are some more adventurous souls reading this). Low clouds were sporadically allowing bursts of sunshine through, but from this position, the rock was back lit. I organised for the zodiac to go around to the other side of the rock, where the light was much more interesting, but the shape was completely lost. It was just a lump of rock in the water, rather than the pyramid seen here. So, you take what you can get!
The biggest struggle in editing the image was to ensure the rock itself looked hard and weathered, without allowing the clouds and water to become overly contrasty. The image has been process solely in Capture One, but with the limit of 16 adjustment layers, I'll either need to process the file and continue on with a TIF, or process and take it into Photoshop where there are no such limits. Stay tuned - I can already see a few things I'd like to do - sky top right is too heavy, islands on right of horizon too murky. 
But this is the process of photography. Not every image is easily resolved. Some take a little more time.
And if you're keen on polar photography, but don't want to wait until January 2024 to come down to Antarctica with me, why not join me on the Jewels of the Arctic voyage in the middle of the year? Lots of interesting rocks and islets up north!
PHOTO TOURS AND WORKSHOPS
WITH PETER EASTWAY & FRIENDS
ARKAROOLA  21 - 29 APRIL 2023 - SOLD OUT
SHARK BAY PHOTO EXPERIENCE 30 MAY - 3 JUNE 2023 - 1 SPOT LEFT
KUNUNURRA & BROOME PHOTO EXPERIENCE 6-14 JUNE 2023 - SOLD OUT
MIDDLEHURST 26 JUNE - 2 JULY 2023
MIDDLEHURST - 5-11 JULY 2023
SILK ROAD - TOUR 1 - 19 SEPTEMBER - 1 OCTOBER 2023
SILK ROAD - TOUR 2 - 1-10 OCTOBER 2023
SPIRIT OF ANTARCTICA - 9-20 JANUARY 2024
ANTARCTICA, SOUTH GEORGIA, SANDWICH IS 19 JAN - 10 FEB 2024
NAROOMA, NSW - 6-10 MAY 2024
KENYA WILDLIFE TOUR - 18 JUNE - 1 JULY 2024
UGANDA PHOTO TOUR - 2-13 JULY 2024
Details at www.betterphotography.com/workshop-seminars
Peter Eastway FAIPP HonFAIPP HonFNZIPP APPL GMPhotogII MNZIPP
Editor and Publisher
Why did you receive this email? You are registered on the Better Photography website.
Unsubscribe: If you'd like to unsubscribe, click the link here to visit our unsubscribe page: Unsubscribe me, please!