The [Almost] Weekly Newsletter
Is Everything Right In Paradise?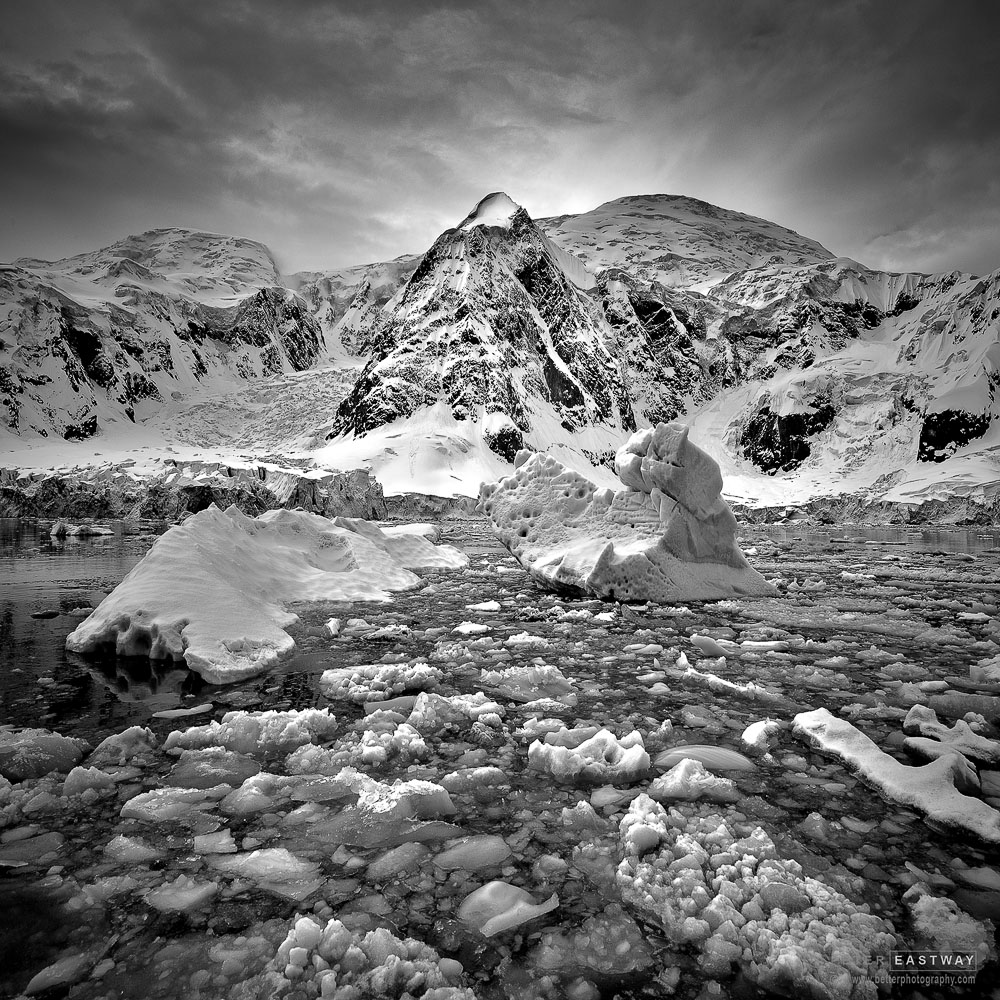 Paradise Harbour, Antarctica
Phase One XT 150MP Achromatic back, 32mm lens, f11 @ 1/250 second, ISO 400, IR filter
This is Paradise Harbour (or Paradise Bay, depending on the map you're looking at). Most voyages to the Antarctic Peninsula come here as it really is very beautiful, depending on the weather. Mind you, even when the cloud is low and the mountains hidden behind, the glacier front and brash ice in the harbour itself make wonderful, moody compositions.
On this trip, we were out in a zodiac hoping to see humpback whales. Ben, my zodiac driver, was called on the radio to go back to the ship to help, so I transferred from his zodiac to another so I could continue shooting. A few minutes later, my radio crackled and it was Ben, raving about what a great whale experience they'd just had, with a humpback diving under the zodiac not once, but three times! I didn't believe him, of course, but then I saw the videos taken by the other passengers. Oh well....
I still love Paradise Harbour. It's dramatic as you can see and what I like about this black and white rendition is the crunchy contrast which matches the brash ice in the foreground. However, I keep adding contrast and then taking it away. When I remove the contrast, I feel the overall tonality is smoother and more in keeping with the location, but when I add the contrast back in, I just love what it does to the ice textures. The example above has a number of adjustment layers with masks adjusting the contrast in different areas, but still, I'm not quite sure if everything is yet good in Paradise! Time will tell - I need to live with the image a little longer.
Shooting on the Achromatic back meant black and white only. In colour, I love the rich blues and aquas, while in black and white, I get to concentrate on shape and form. I don't think one is better than the other just now, but they are certainly different ways of dealing with what's already an amazing subject.
PHOTO TOURS AND WORKSHOPS
WITH PETER EASTWAY & FRIENDS
ARKAROOLA  21 - 29 APRIL 2023 - SOLD OUT
SHARK BAY PHOTO EXPERIENCE 30 MAY - 3 JUNE 2023 - 1 SPOT LEFT
KUNUNURRA & BROOME PHOTO EXPERIENCE 6-14 JUNE 2023 - SOLD OUT
MIDDLEHURST 26 JUNE - 2 JULY 2023
MIDDLEHURST - 5-11 JULY 2023
SILK ROAD - TOUR 1 - 19 SEPTEMBER - 1 OCTOBER 2023
SILK ROAD - TOUR 2 - 1-10 OCTOBER 2023
SPIRIT OF ANTARCTICA - 9-20 JANUARY 2024
ANTARCTICA, SOUTH GEORGIA, SANDWICH IS 19 JAN - 10 FEB 2024
NAROOMA, NSW - 6-10 MAY 2024
KENYA WILDLIFE TOUR - 18 JUNE - 1 JULY 2024
UGANDA PHOTO TOUR - 2-13 JULY 2024
Details at www.betterphotography.com/workshop-seminars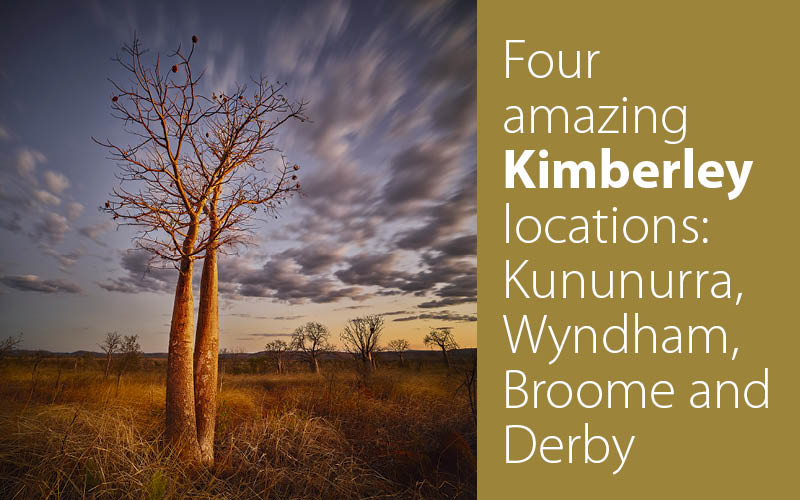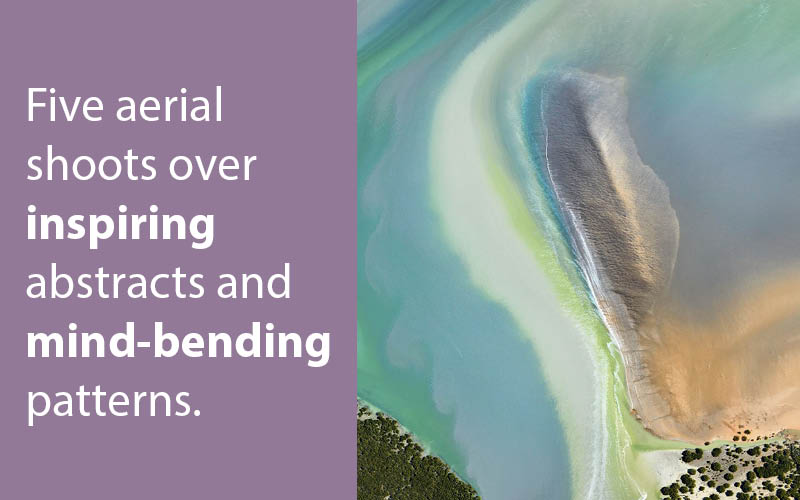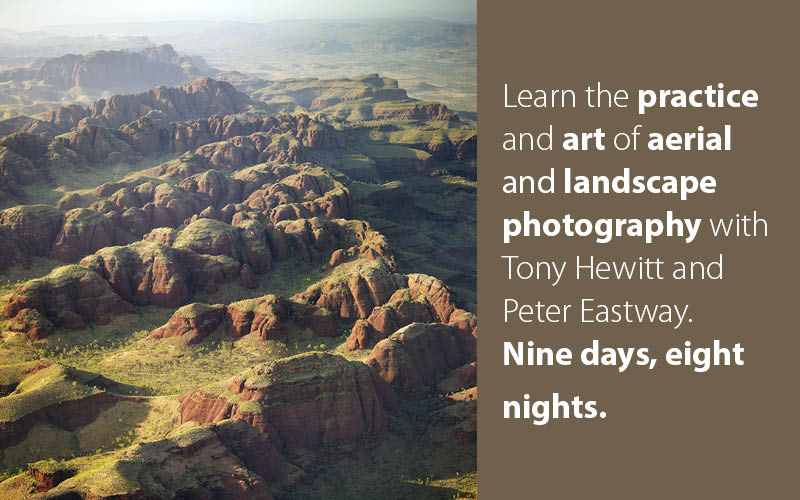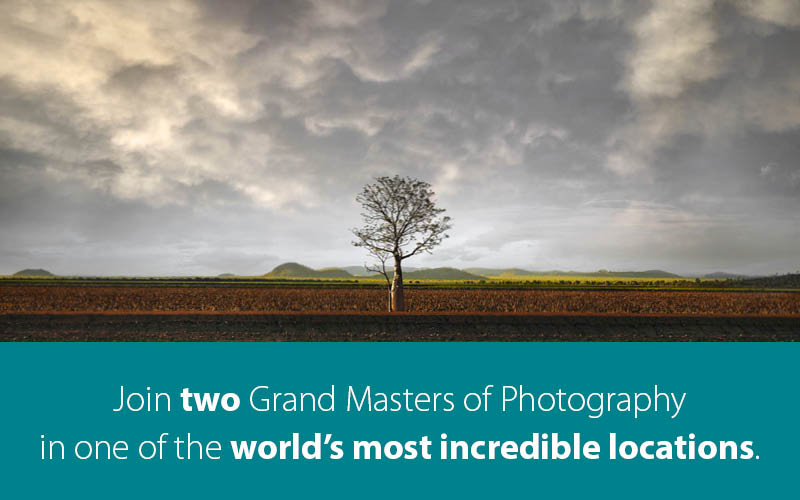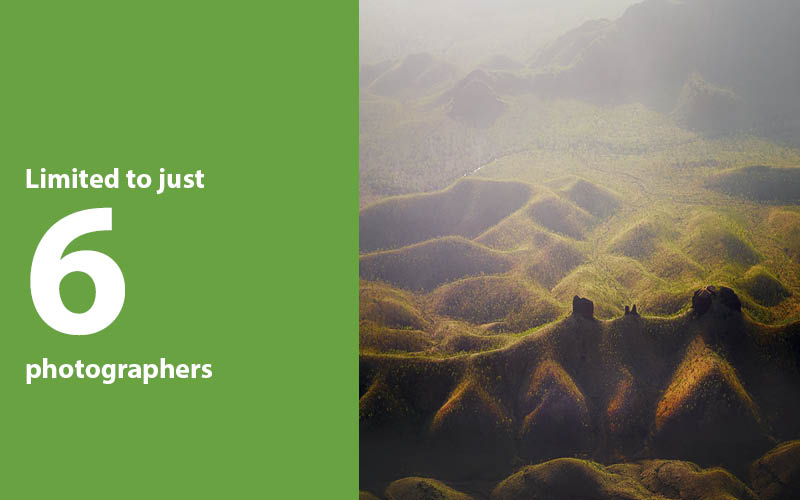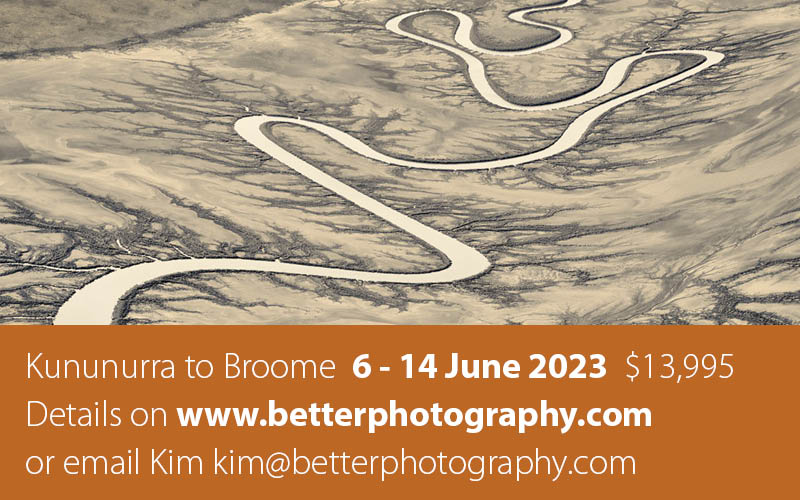 Peter Eastway FAIPP HonFAIPP HonFNZIPP APPL GMPhotogII MNZIPP
Editor and Publisher
Why did you receive this email? You are registered on the Better Photography website.
Unsubscribe: If you'd like to unsubscribe, click the link here to visit our unsubscribe page: Unsubscribe me, please!