The [Almost] Weekly Newsletter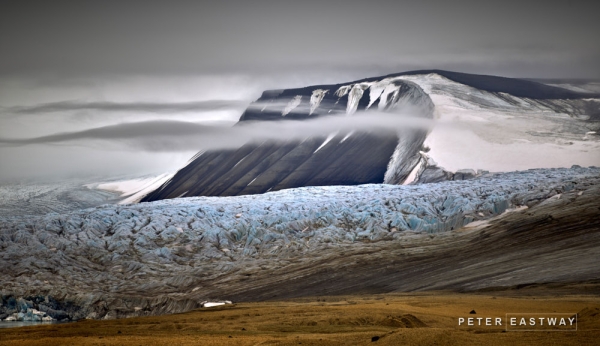 Plan a project for your travel photos
Palanderbukta, Svalbard.
Phase One XF 150MP, Schneider Kreuznach LS 240mm f/4.5, f4.5 @ 1/1250 second, ISO 100.
Palander Bay was a surprise. With three circumnavigations around the archipelago this year, I visited many places for the first time. Mind you, I returned to some locations three times and they were completely different - so maybe it doesn't matter about going somewhere new. Whatever! As we walked up the hill towards the snow, the angle across the ice to the glacier and cliffs behind kept getting better and better. And the colour contrast between the sandy foreground and the vibrant blues of the compressed ice work beautifully - or so I think!
I'm planning to post a few photos from recent travels. I'm also planning to be more active with my photo book projects. Planning and projects are good. They make you do things by giving you an end point - and perhaps a deadline. I'm sure Better Photography magazine wouldn't happen every quarter without a deadline!
The same approach can be taken to travel photography. Let me explain...
Read more
‍

PHOTO TOURS AND WORKSHOPS WITH PETER EASTWAY & FRIENDS

MIDDLEHURST - 26 JUNE - 2 JULY 2023
MIDDLEHURST - 5-11 JULY 2023
JEWELS OF THE ARCTIC - 2-16 AUGUST 2023
SILK ROAD - TOUR 1 - 19 SEPTEMBER - 1 OCTOBER 2023
SILK ROAD - TOUR 2 - 1-10 OCTOBER 2023
SPIRIT OF ANTARCTICA - 9-20 JANUARY 2024
ANTARCTICA, SOUTH GEORGIA, SANDWICH ISLAND 19 JAN - 10 FEB 2024
KENYA WILDLIFE TOUR - 18 JUNE - 1 JULY 2024
UGANDA PHOTO TOUR - 2-13 JULY 2024

Peter Eastway FAIPP HonFAIPP HonFNZIPP APPL GMPhotogII MNZIPP
Editor and Publisher
Why did you receive this email? You are registered on the Better Photography website.
Unsubscribe: If you'd like to unsubscribe, click the link here to visit our unsubscribe page: Unsubscribe me, please!