Article Ideas & Take-Aways
Scott Portelli - Nature Photographer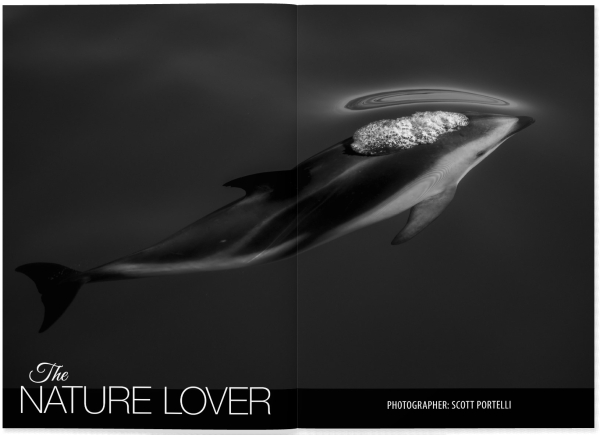 What makes a great nature photographer? Equipment? Technique? Knowledge of the natural world? All this and more as we discover from a conversation with Scott Portelli.
A review of just a small number of the awards won by Scott positions him as one of the world's leading nature photographers: the prestigious Natural History Museum's International Wildlife Photographer of the Year in 2016, national winner of the Sony World Photography Awards 2016, and Australian Geographic Nature Photographer of the Year 2021, to mention only three.
So, what is it that makes a great nature photograph? Looking at Scott's images, one of the answers is 'nuance' – or as Scott describes it, "the essence of natural behaviour." His photos aren't just correctly exposed and accurately focused. Nor is it the beautiful light or the artful composition he employs – there's something more. And that 'something' comes from years of working in the field, learning about the subjects he photographs and, most importantly, being aware of what is happening within the viewfinder as he searches for the 'decisive moment'.
Explains Scott, "I often have a concept or idea in mind when I am looking to create an image that is different or thought-provoking. Executing these ideas can sometimes involve quite a high degree of difficulty."
Want to know more? Read more of Scott's advice in the current issue of Better Photography magazine! Current subscribers just have to login to read online or download to their device. Not a subscriber? I'd love you to join and help support our small community. For just AUS $29.88 (it's 40% off, but you must use the coupon code BP40) you can subscribe for one year and have access to over 50 back issues as well. Subscribe now - visit our website here - https://www.betterphotographyeducation.com/better-photography-online/about-the-magazine
Peter Eastway FAIPP HonFAIPP HonFNZIPP APPL GMPhotogII MNZIPP
Editor and Publisher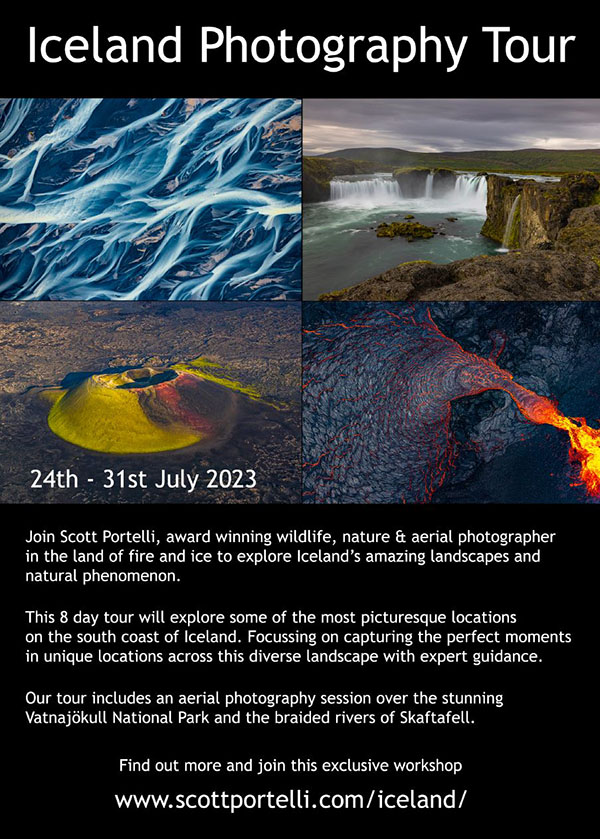 ‍

PHOTO TOURS AND WORKSHOPS WITH PETER EASTWAY & FRIENDS

MIDDLEHURST - 3-9 AUGUST 2022 - 1 SPOT LEFT
BHUTAN - 29 SEPT-12 OCTOBER 2022
SPIRIT OF ANTARCTICA 17-28 NOVEMBER 2022
ANTARTICA, SOUTH GEORGIA - 27 NOV -17 DEC 2022 - WAIT LIST ONLY
JEWELS OF THE ARCTIC - 5-19 AUGUST 2023
SILK ROAD - TOUR 1 - 19 SEPTEMBER - 1 OCTOBER 2023
SILK ROAD - TOUR 2 - 1-10 OCTOBER 2023
SPIRIT OF ANTARCTICA - 9-20 JANUARY 2024
ANTARCTICA, SOUTH GEORGIA, SANDWICH ISLAND 19 JAN - 10 FEB 2024
KENYA WILDLIFE TOUR - 18 JUNE - 1 JULY 2024
UGANDA PHOTO TOUR - 2-13 JULY 2024

Why did you receive this email? You are registered on the Better Photography website.
Unsubscribe: If you'd like to unsubscribe, click the link here to visit our unsubscribe page: Unsubscribe me, please!