The [Almost] Weekly Newsletter
Better Credits For Photographers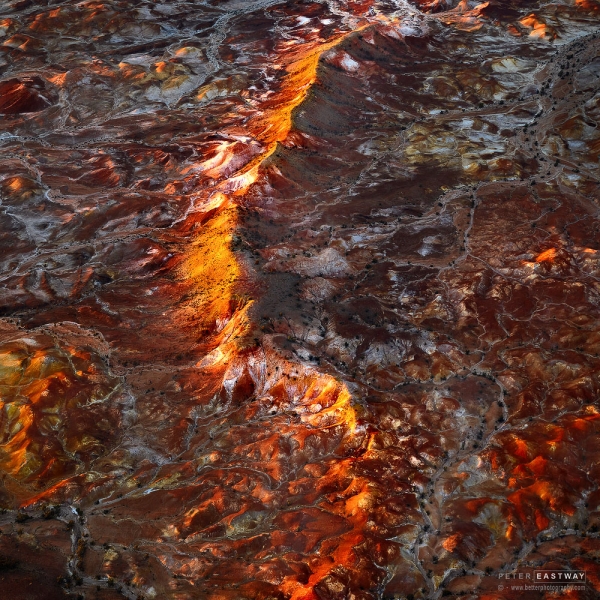 Painted Hills, taken during my trip to Arkaroola earlier this year.
Phase One XF 150MP, 80mm Schneider lens, 1/500 second @ f3.5, ISO 320.
Why is it so hard to know who took a photo in a magazine or on a website, yet the author of the story (or words) that the photographs accompany is always attributed?
In Australia, moral rights requires a publisher to credit the photographer and it's not something they can generally weasel out of. However, there are lots of grey areas, such as advertising pages which the magazine publisher doesn't produce or when a photograph is purchased from a stock library, because sometimes the stock library doesn't tell you who the photographer is!
However, often when a publisher does attribute a photographer, why is the photo credit tiny and tucked away where it can hardly be seen (e.g. in the gutter of a magazine), while the author of the words is up big, bold and at the beginning of the story?
Read more
Wild Light By Grant Dixon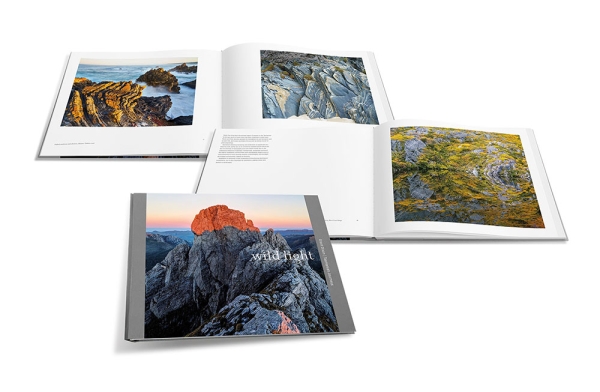 I've recently pre-ordered a copy of Grant Dixon's new book, WILD LIGHT. It's partly a case of book publishers buying each other's work, partly because I love Grant's photos. I also bought his previous photo book, Winter Light, published in 2020 and now out of print. Good on him for selling out!
WILD LIGHT contains 95 sublime images of the wild Tasmanian landscape, including its rocky basement, cloak of vegetation and rugged mountains, and also features Tasmania's sub-Antarctic outpost, Macquarie Island. And it will be a top quality book in the Tasmanian tradition of fine art productions and of using photography to activate awareness of the environment. Naturally, the hard cover, 30cm x 23.5cm, 128 page book is printed on environmentally-friendly FSC-certified paper.
You can still pre-order the book at the pre-publication price of AUS $85 (RRP will be $95), and the book will be available in November 2022.
Visit Grant's website, check out his photos and if you like them, buy his book - https://www.grantdixonphotography.com.au/
Len Metcalf: Our Love Affair With Trees
Better Photography contributor Len Metcalf has just announced the first of two books he is publishing, 'Our Love Affair With Trees'.
Co-authored with Jodi Rose (ballerina, choreographer, teacher and adjudicator), the book presents impressions from artists, botanists, recreational gardeners, entrepreneurs, nurses and children – people from all walks of life. The connections between humans and trees has been shown pictorially via dancers' bodies. Each dancer and their tree represent humankind and our relationship with these beautiful woody creatures. 
It's a highly educational exercise to leaf through the pages and see how Len has masterfully integrated the human form into the landscape, in such a variety of different ways and poses.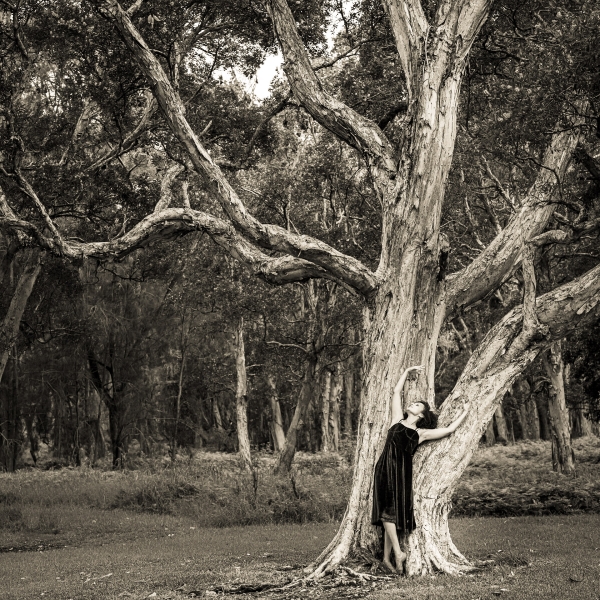 Our Love Affair With Trees:
81 photographs by Len Metcalf
20 essays curated by Jodi Rose
Signed, limited edition linen bound hardcover
210x210mm, 170pp, AUD$129
For further details visit www.lensjournal.com
‍

PHOTO TOURS AND WORKSHOPS WITH PETER EASTWAY & FRIENDS

SPIRIT OF ANTARCTICA 17-28 NOVEMBER 2022 - WAIT LIST
ANTARTICA, SOUTH GEORGIA - 27 NOV -17 DEC 2022 - WAIT LIST
JEWELS OF THE ARCTIC - 2-16 AUGUST 2023
MIDDLEHURST - 5-11 JULY 2023 - INQUIRIES
SILK ROAD - TOUR 1 - 19 SEPTEMBER - 1 OCTOBER 2023
SILK ROAD - TOUR 2 - 1-10 OCTOBER 2023
SPIRIT OF ANTARCTICA - 9-20 JANUARY 2024
ANTARCTICA, SOUTH GEORGIA, SANDWICH ISLAND 19 JAN - 10 FEB 2024
KENYA WILDLIFE TOUR - 18 JUNE - 1 JULY 2024
UGANDA PHOTO TOUR - 2-13 JULY 2024

Peter Eastway FAIPP HonFAIPP HonFNZIPP APPL GMPhotogII MNZIPP
Editor and Publisher
Why did you receive this email? You are registered on the Better Photography website.
Unsubscribe: If you'd like to unsubscribe, click the link here to visit our unsubscribe page: Unsubscribe me, please!