Article Ideas & Take-Aways
Forbidden To See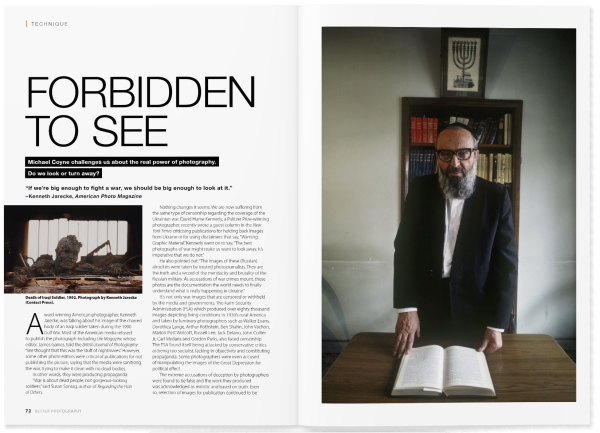 Michael Coyne challenges us about the real power of photography. Do we look or turn away?
"Award-winning American photographer, Kenneth Jarecke, was talking about his image of the charred body of an Iraqi soldier taken during the 1990 Gulf War. Most of the American media refused to publish the photograph including Life Magazine whose editor, James Gaines, told the British Journal of Photography: "We thought that this was the stuff of nightmares."
"However, some other photo editors were critical of publications for not publishing the picture, saying that the media were sanitising the war, trying to make it clean with no dead bodies. In other words, they were producing propaganda. "War is about dead people, not gorgeous-looking soldiers,'' said Susan Sontag, author of Regarding the Pain of Others.
"Nothing changes it seems. We are now suffering from the same type of censorship regarding the coverage of the Ukrainian war. David Hume Kennerly, a Pulitzer Prize-winning photographer, recently wrote a guest column in the New York Times criticising publications for holding back images from Ukraine or for using disclaimers that say, "Warning: Graphic Material."
"It's not only war images that are censored or withheld by the media and governments. The Farm Security Administration (FSA) which produced over eighty thousand images depicting living conditions in 1930's rural America and taken by luminary photographers such as Walker Evans, Dorothea Lange, Arthur Rothstein, Ben Shahn, John Vachon, Marion Post Wolcott, Russell Lee, Jack Delano, John Collier Jr, Carl Mydans and Gordon Parks, also faced censorship. The FSA found itself being attacked by conservative critics as being too socialist, lacking in objectivity and constituting propaganda. Some photographers were even accused of manipulating the images of the Great Depression for political effect."
And still it happens today as Michael explains. Do you agree with him?
You can read all about it in the current issue of Better Photography magazine! Current subscribers just have to login to read online or download to their device. Not a subscriber? I'd love you to join and help support our small community. For just AUS $29.88 (it's 40% off, but you must use the coupon code BP40) you can subscribe for one year and have access to over 50 back issues as well. Subscribe now - visit our website here - https://www.betterphotographyeducation.com/better-photography-online/about-the-magazine
Len Metcalf: Our Love Affair With Trees
Better Photography contributor Len Metcalf has just announced the first of two books he is publishing, 'Our Love Affair With Trees'.
Co-authored with Jodi Rose (ballerina, choreographer, teacher and adjudicator), the book presents impressions from artists, botanists, recreational gardeners, entrepreneurs, nurses and children – people from all walks of life. The connections between humans and trees has been shown pictorially via dancers' bodies. Each dancer and their tree represent humankind and our relationship with these beautiful woody creatures. 
It's a highly educational exercise to leaf through the pages and see how Len has masterfully integrated the human form into the landscape, in such a variety of different ways and poses.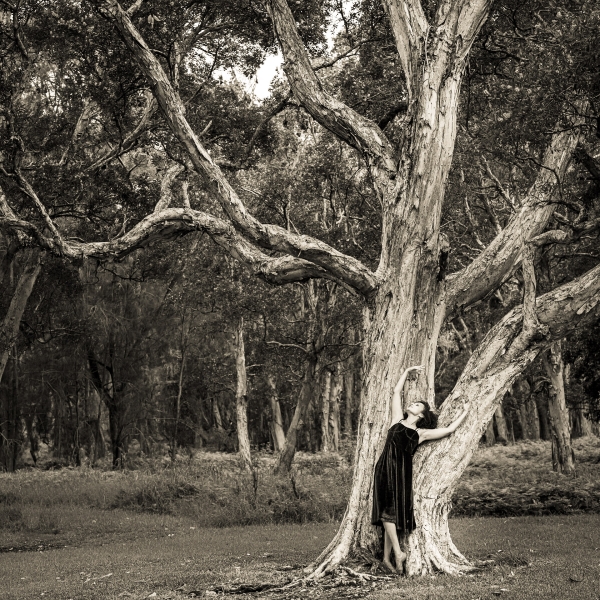 Our Love Affair With Trees:
81 photographs by Len Metcalf
20 essays curated by Jodi Rose
Signed, limited edition linen bound hardcover
210x210mm, 170pp, AUD$129
For further details visit www.lensjournal.com
Fujifilm Launches GFX Challenge Grant Program 2022
(Image above: The Great Little Life by Krittanun Tantraporn, 2021 GFX Challenge Grant Program)
Fujifilm has announced the opening of the GFX Challenge Grant Program 2022, to help discover new creative talents and foster their biggest photographic dreams with USD $100,000 worth of grants.
From 9 September to 30 November 2022, aspiring content creators in selected regions across the globe will be invited to submit their most creative project proposal to Fujifilm, with the opportunity to receive a grant and gear support to bring their creativity to fruition.
There will be five global award recipients, each receiving USD $10,000, as well as 10 regional award recipients, each receiving USD $5,000. All Fujifilm grant holders will also receive GFX gear on loan to support their projects. The completed projects will be showcased on fujifilm-x.com in September 2023.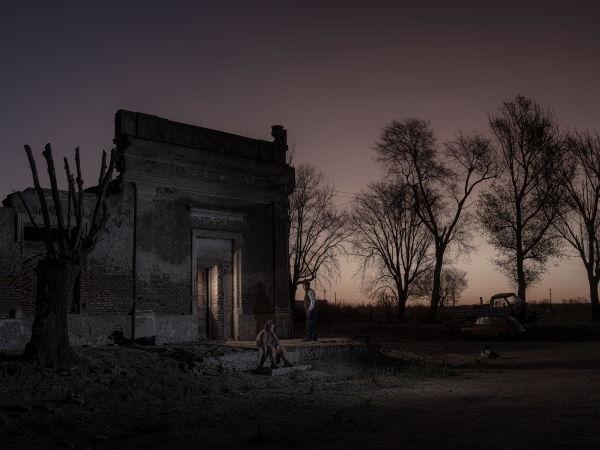 The Cathedrals of Nostalgia by Rodrigo Illescas (2021 GFX Challenge Grant Program)
Full details of the GFX Challenge Grant Program 2022 click here.
Australia and New Zealand applicants can submit their applications here:
https://www.fujifilmreviews.com/gfx-challenge-program-2022.html
Peter Eastway FAIPP HonFAIPP HonFNZIPP APPL GMPhotogII MNZIPP
Editor and Publisher
‍

PHOTO TOURS AND WORKSHOPS WITH PETER EASTWAY & FRIENDS

BHUTAN - 29 SEPT-12 OCTOBER 2022
SPIRIT OF ANTARCTICA 17-28 NOVEMBER 2022
ANTARTICA, SOUTH GEORGIA - 27 NOV -17 DEC 2022 - WAIT LIST ONLY
JEWELS OF THE ARCTIC - 5-19 AUGUST 2023
SILK ROAD - TOUR 1 - 19 SEPTEMBER - 1 OCTOBER 2023
SILK ROAD - TOUR 2 - 1-10 OCTOBER 2023
SPIRIT OF ANTARCTICA - 9-20 JANUARY 2024
ANTARCTICA, SOUTH GEORGIA, SANDWICH ISLAND 19 JAN - 10 FEB 2024
Why did you receive this email? You are registered on the Better Photography website.
Unsubscribe: If you'd like to unsubscribe, click the link here to visit our unsubscribe page: Unsubscribe me, please!