The [Almost] Weekly Newsletter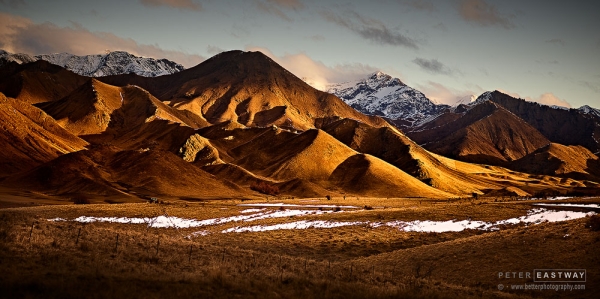 Lucky Light or Planning?
Down the road from Middlehurst
Phase One XF 150MP, 100mm Schneider lens, f4.5 @ 1/1250 second, ISO 160
Last weekend, I gave a short presentation for the Northern Photographic Federation at Kurri Kurri. And it was a real presentation to real people - not on Zoom! There were still a few wearing masks, which makes complete sense if you have any concerns, but generally speaking, it was 'back to normal'. Fingers crossed, it remains this way.
David Oliver was the speaker before me and, as I fully expected, David gave me a hard time on a number of issues (knowing full well that I would reciprocate when I gave my presentation). His favourite taunt is that I use a tripod. He shows photo after photo that he took without a tripod, explaining that while he was capturing amazing landscapes, I was busy setting up my tripod and missing the best light.
A part of what David says is true: you can miss out on great shots while you're setting up a tripod. However, what David forgets (perhaps intentionally) to explain, is a slightly different way of working.
If the light is changing quickly and you don't have time to set up a tripod, then shoot with the camera hand-held. I mean, it's obvious, isn't it? As fellow tripod-users will agree, we're not completely stupid just because we enjoy setting up our cameras and taking our time - when the conditions allow. If conditions don't allow, shoot hand-held and get the shot!!
And this is what happened around the corner from Middlehurst this year. At Middlehurst I present with Tony Hewitt and he's much more polite than David. There was a lot of cloud around, but as we arrived at this scene, the sun was breaking through a small gap in the clouds, just above the mountain range on the western horizon. We could all see that the light was not going to last for long, but exactly how long was difficult to tell. The solution was to shoot the scene hand-held first and then, if the light stuck around, shoot it again with the camera on a tripod, just in case.
Most of the photos I take do not end up being two metre prints, so I possibly don't need perfection in technique for every shot. I could get away with hand-holding a lot of photos. Indeed, when working in the Arctic and Antarctic from a zodiac, a tripod simply isn't possible and I can assure you my photos are tack sharp. I simply increase the shutter speed and adjust the aperture or ISO to suit. The same technique is applied when shooting along the road. 
So, being a tripod shooter does not mean we never shoot hand-held. It simply means we choose! And if we are using slower shutter speeds, then there are technical advantages as well.
David and I are off to Bhutan at the end of this month and we may be able to get you along if you're interested. And Tony and I are working out our dates for Middlehurst next year - late June and early July. If you're interested, send me an email as we are already filling up. We're finalising pricing etc in the next week or two.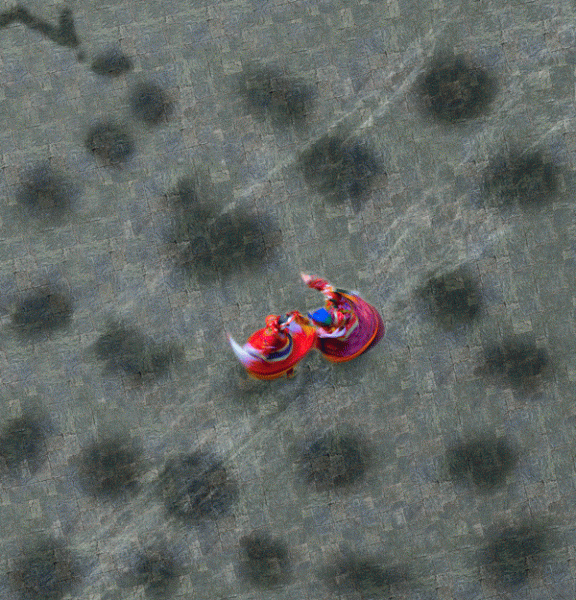 Last Chance for Bhutan - 28 September 2022
David Oliver and I are travelling to Bhutan on 28 September for a fortnight - and we'd love you to join us!
The costs of visiting Bhutan have recently been increased by the government - and I don't begrudge them one bit! Once you've visited Bhutan and understand what they are doing and what the country offers, the visa and tourism costs remain very reasonable. David and I are holding our original price (US$8990) for this trip, absorbing the increase, so if you've been thinking about Bhutan, next month is the time to come!
All you need to do is get yourself to and from Bangkok - we...
‍

PHOTO TOURS AND WORKSHOPS WITH PETER EASTWAY & FRIENDS

BHUTAN - 29 SEPT-12 OCTOBER 2022
SPIRIT OF ANTARCTICA 17-28 NOVEMBER 2022 - WAIT LIST
ANTARTICA, SOUTH GEORGIA - 27 NOV -17 DEC 2022 - WAIT LIST
JEWELS OF THE ARCTIC - 2-16 AUGUST 2023
MIDDLEHURST - 5-11 JULY 2023 - INQUIRIES
SILK ROAD - TOUR 1 - 19 SEPTEMBER - 1 OCTOBER 2023
SILK ROAD - TOUR 2 - 1-10 OCTOBER 2023
SPIRIT OF ANTARCTICA - 9-20 JANUARY 2024
ANTARCTICA, SOUTH GEORGIA, SANDWICH ISLAND 19 JAN - 10 FEB 2024
Peter Eastway FAIPP HonFAIPP HonFNZIPP APPL GMPhotogII MNZIPP
Editor and Publisher
Why did you receive this email? You are registered on the Better Photography website.
Unsubscribe: If you'd like to unsubscribe, click the link here to visit our unsubscribe page: Unsubscribe me, please!