The [Almost] Weekly Newsletter
When Tony Tries To Buck Sue Off!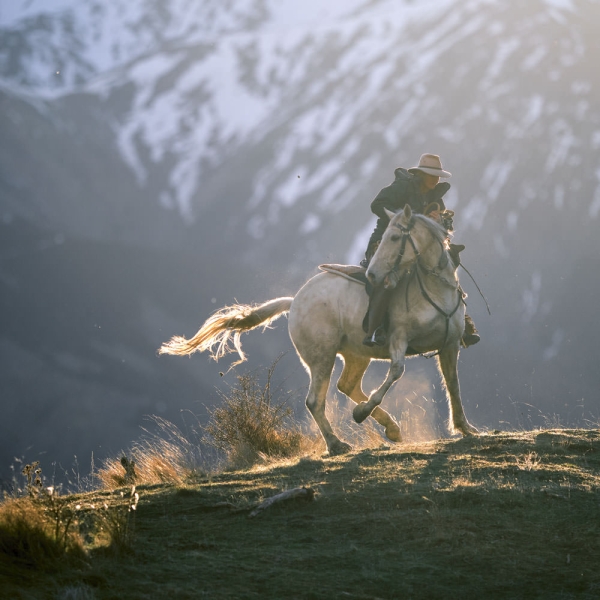 Sue Macdonald (just) on her horse, Tony
Fujifilm X-T4 with Fujinon XF200mmF2 R LM OIS WR, f2.0 @ 1/1900 second, ISO 160
Of course I'm having a laugh! That's because Sue Macdonald's horse at Middlehurst is called Tony, and Tony Hewitt is my partner-in-crime when it comes to running our Middlehurst Photographic Retreat.
As regular readers of this Almost Weekly Newsletter will know, Tony (the photographer) and I have just returned from Middlehurst for 2022. We had 11 photographers (one unfortunately couldn't make it due to NZ restrictions for foot and mouth disease - if it's not Covid, it's something else!) over a couple of one week programs. And boy, did we have some weather. Our first group was stuck for a day because of snow and had to be helicoptered out the next day as the plane's runway was too wet and slips had closed the road down to Blenheim. Very exciting.
And so was Sue's ride on Tony (the horse) in the second week! Husband Willie had just thrown his walking staff over the fence, so he could grab a ewe, so Tony thought this was a good excuse to throw a little tantrum. However, Sue was onto it and she mastered Tony with absolute skill. Okay, so as Willie reviewed the photos, he said Sue should have been looking in the same direction as the horse, to which I say bollocks, because Sue stayed on! That, to me, was very impressive.
And all Sue said was, I'm too old to come off these days!
So, how did I take this photo and the series below?
Read more
Fujifilm's X-H2s On Review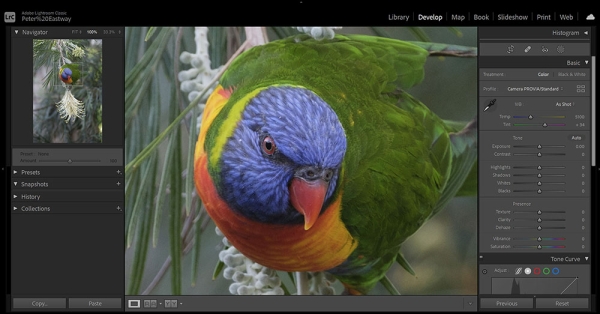 Now, I might have my chronology a little out of kilter, but I reckon Sony and Canon wildlife photographers have had a leg up on Nikon and Fujifilm shooters for a year or so because of their subject-based autofocus. However, the scales have evened out and Nikon now offers deep learning for subject autofocus and Fujifilm's X-H2s has also hits the ground running with its subject detection system for animals, birds, automobiles, motorcycles and bikes, airplanes and trains.
I've been playing with the X-H2s for the past few days and I have to say I'm very impressed.
Read more
Canson @ Middlehurst Photography Experience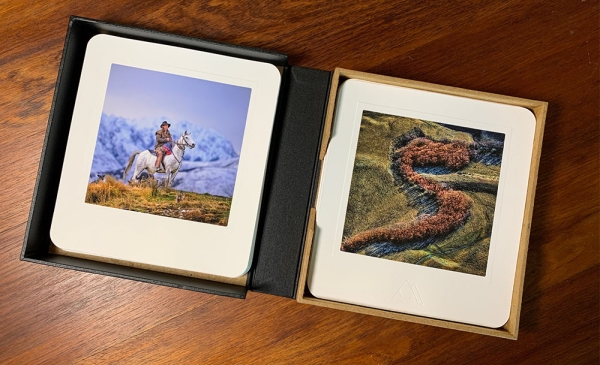 Tony Hewitt and I discuss what we call our Middlehurst event - is it an art photography workshop, a retreat, an experience or an adventure? Pick your descriptor - in many ways, they all apply.
However, one of the things Tony and I agree on completely is the paper we choose to print our work on - Canson. Okay, so we're both Canson ambassadors and Rob Gatto from Kayell helps our groups out with some paper each year at Middlehurst - but Tony and I could use any paper we wanted to. Certainly we try new papers from time to time, but it's always Canson we return to. And while I have my favourites, I think that favourite is in the process of changing.
Read more
Sandisk's Portable SSD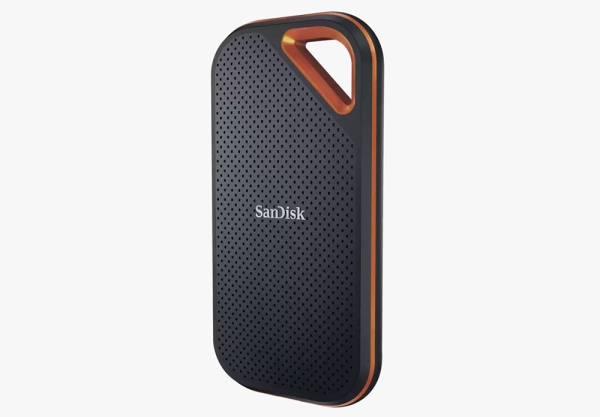 My recent workshops to Svalbard and then to New Zealand taught me a salutary lesson about taking sufficient storage space. Originally, I was going to Svalbard for 20 days, then back home before visiting Middlehurst in New Zealand for a fortnight or so. With the SAS pilot strike in Norway, I spent another 10 days in Svalbard before flying directly to Middlehurst. Storage was going to be an issue!
Read more
‍

PHOTO TOURS AND WORKSHOPS WITH PETER EASTWAY & FRIENDS

BHUTAN - 29 SEPT-12 OCTOBER 2022
SPIRIT OF ANTARCTICA 17-28 NOVEMBER 2022 - WAIT LIST
ANTARTICA, SOUTH GEORGIA - 27 NOV -17 DEC 2022 - WAIT LIST
JEWELS OF THE ARCTIC - 2-16 AUGUST 2023
MIDDLEHURST - 5-11 JULY 2023 - INQUIRIES
SILK ROAD - TOUR 1 - 19 SEPTEMBER - 1 OCTOBER 2023
SILK ROAD - TOUR 2 - 1-10 OCTOBER 2023
SPIRIT OF ANTARCTICA - 9-20 JANUARY 2024
ANTARCTICA, SOUTH GEORGIA, SANDWICH ISLAND 19 JAN - 10 FEB 2024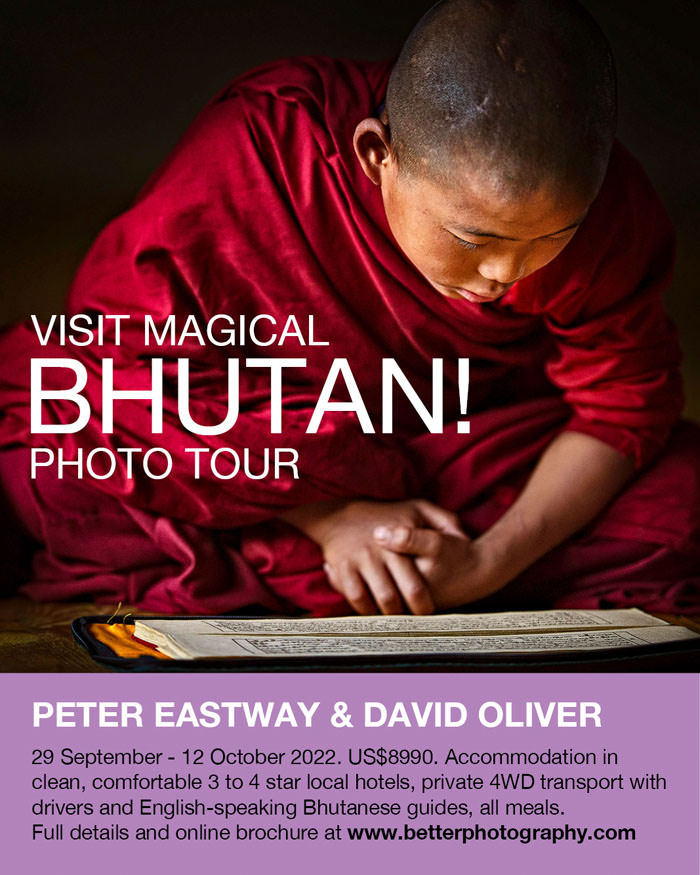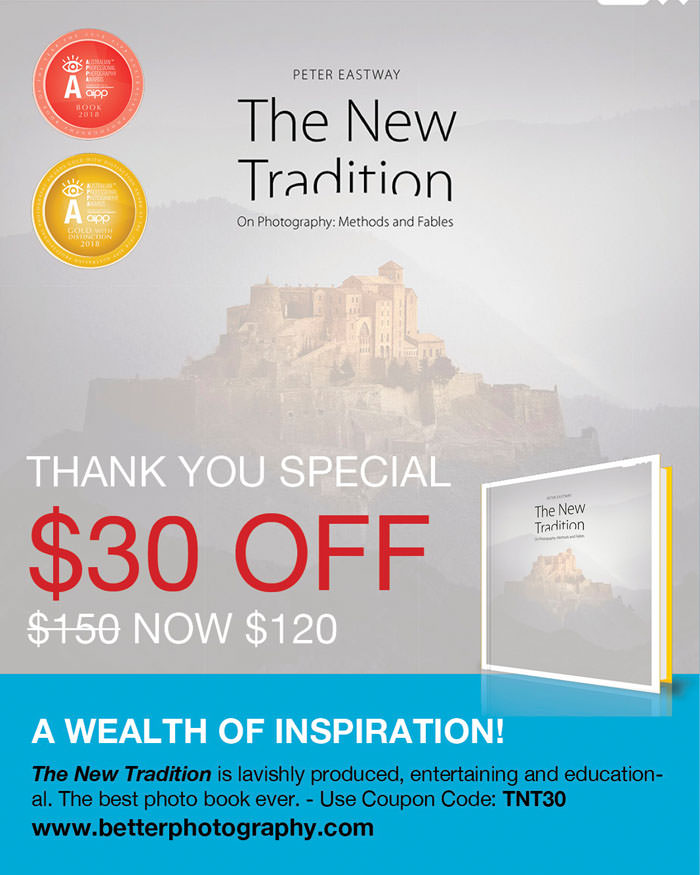 Peter Eastway FAIPP HonFAIPP HonFNZIPP APPL GMPhotogII MNZIPP
Editor and Publisher
Why did you receive this email? You are registered on the Better Photography website.
Unsubscribe: If you'd like to unsubscribe, click the link here to visit our unsubscribe page: Unsubscribe me, please!