Article Ideas & Take-Aways
Entry Closes Today - 2022 Better Photography Photo of the Year - Enter Now!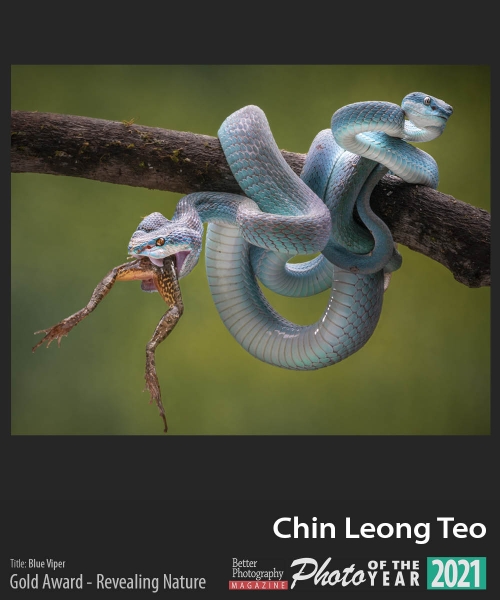 2022 Competition Pointer: Setting Your Expectations 
Are there any tricks to winning a photography competition? I wish I knew. Rather than aiming for the top prize, I think a better approach should be to have your photograph in the top 20 percent of entries. Why? Because most judges will agree about the bottom 80 percent, but the top 20 percent is up for grabs.
The top 20 percent always has the winning images, but which individual image wins can vary on the day. I have had entries of mine score first place in one award and not even be accepted in another, but that is the exception. I usually find that if an image is in the top 20 percent in one competition, it will be in the top twenty percent in most. And once you're into the top 20 percent, then you have a chance of taking out a prize.
Photography competitions aren't like a running race because there is an element of subjectivity about the result.
If your photos are special, you have a chance and, to an extent, that is exactly what entering a photography competition is - a chance. You have no control over what the judges like, their opinion about certain subjects or techniques, or what other photographers are entering. All you can do is produce your best work, work that you are personally proud of, and put it up. You have to be in it to win it.
Then, sit back and hope the judges take a fancy to your imagery. If nothing else, it is the best learning and growing experience available in photography.
Entries into the 2022 Better Photography Photo of the Year Awards close on 15 July 2022, so there's still time to enter - and who knows, you could be part of the $5000 prize pool too! And every entry gets a judge's comment to assist them improve. For more details or to enter, visit www.betterphotographyphotocomp.com now!
Wanted: Visitors for Magical Bhutan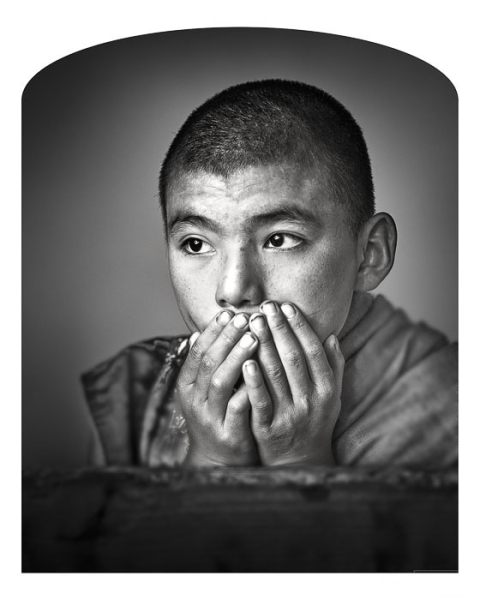 Young Monk, Jakar Dzong, Bhutan
Regular readers will know of my passion for Bhutan. Would you like to visit there later this year with David Oliver and me? We'd love to have you along…
I know the world is dealing with COVID and that there can be challenges travelling as well, but it's certainly getting a lot easier and by the time our trip in September/October 2022 comes around, we're hopeful it will be business as usual. And I know the wonderful people in Bhutan would like it to be business as usual as their economy is greatly dependent on tourism.
Last I spoke to Namgay, our Bhutanese guide, most of the population had been vaccinated and the country is opening back up to visitors. I can't wait to fly into the valley of Paro, between towering mountain peaks, the patchwork of fields below, the punctuation of a brilliant white dzong, the fortified monasteries. It really is like stepping back in time, but with the comforts of modern life.
To visit Bhutan, you need the services of a local guide. You can go there on your own, of course, but travelling with photographers is a lot of fun and we certainly have a great itinerary with many opportunities for photography. And we always make sure we can visit a festival at least once - the festivals are full of dancers, costumes and exotic locations, often the internal dzong court yards. It's an atmosphere you'll never forget.
The photo above was taken during a festival. While this young monk was watching the dancers in awe, I was watching the faces of the people watching the dancers. From memory, the photo is taken with an 85mm f1.8 lens, shot at f1.8 to blur the background. And when shooting like this, I take lots of photographs, waiting and hoping for a gesture or a pose that is more than just a passport portrait.
Full details for our tour this year are on the website here….
Peter Eastway FAIPP HonFAIPP HonFNZIPP APPL GMPhotogII MNZIPP
Editor and Publisher
‍

PHOTO TOURS AND WORKSHOPS WITH PETER EASTWAY & FRIENDS

MIDDLEHURST - 3-9 AUGUST 2022 - 1 SPOT LEFT
BHUTAN - 29 SEPT-12 OCTOBER 2022
SPIRIT OF ANTARCTICA 17-28 NOVEMBER 2022
ANTARTICA, SOUTH GEORGIA - 27 NOV -17 DEC 2022 - WAIT LIST ONLY
JEWELS OF THE ARCTIC - 5-19 AUGUST 2023
SILK ROAD - TOUR 1 - 19 SEPTEMBER - 1 OCTOBER 2023
SILK ROAD - TOUR 2 - 1-10 OCTOBER 2023
SPIRIT OF ANTARCTICA - 9-20 JANUARY 2024
ANTARCTICA, SOUTH GEORGIA, SANDWICH ISLAND 19 JAN - 10 FEB 2024
Why did you receive this email? You are registered on the Better Photography website.
Unsubscribe: If you'd like to unsubscribe, click the link here to visit our unsubscribe page: Unsubscribe me, please!