Article Ideas & Take-Aways

Why You Should Enter Our 2022 Photo Competition – Part 4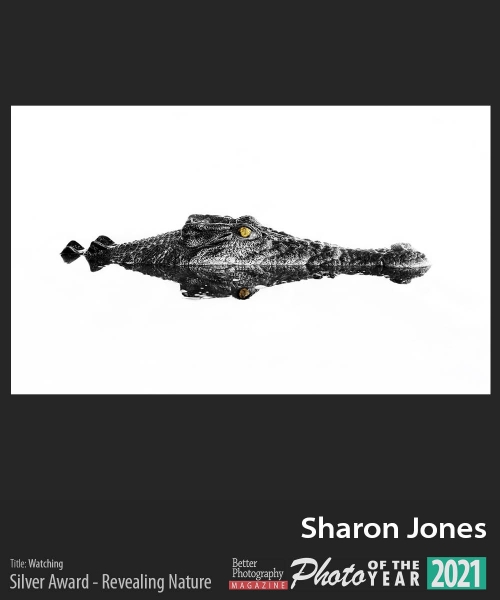 I have yet to win four gold awards at the Australian Professional Photography Awards (and I never will now the Awards are no more). The best I have done is a gold with distinction, two golds and a silver with distinction, but every year, I packed away four gold prints and hoped the judges agreed with me.
They never did!
I realise I must sound as though I'm big noting myself here, and my apologies, but I wanted to show you that no matter how experienced you might appear, or how many awards you've won in the past, entering photography competitions remains an important part of your development as a photographer.
My co-judges for the 2022 Better Photography Photo of the Year awards, David Oliver and Tony Hewitt, are also AIPP Grand Masters of Photography. They also entered APPA every year. And we had a little wager on the side with the lowest scoring photographer buying lunch for the other two.
As judges, we think it's important to know what it feels like to win and to lose. We all know what it's like to get an entry with no award. We also remember what it was like to get our first bronze and silver awards. And the excitement doesn't change with experience.
We're realistic that winning a category or the overall competition is a matter of luck because we have no control over how good other entries might be. However, we do judge our success by how many silver or gold awards we get. At our level, we expect to get silvers (unless we're testing something new, which is shorthand for saying we didn't get a silver)!
But what about you? If you get bronze awards easily enough, then perhaps your challenge is to get four silvers? Getting lots of silvers? Then welcome to the club in trying to get lots of golds. And if you do find the secret, please remember to share it with me!
Entries into the 2022 Better Photography Photo of the Year Awards close on 15 July 2022, so there's still time to enter - and who knows, you could be part of the $5000 prize pool too! And every entry gets a judge's comment to assist them improve. For more details or to enter, visit www.betterphotographyphotocomp.com now!
Bigger Memory Cards?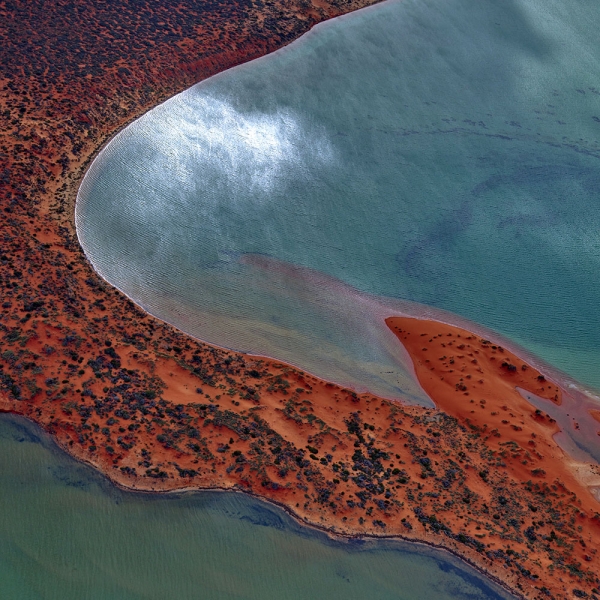 Francois Peron National Park, Shark Bay, Western Australia
Phase One IQ150, 80mm Schneider lens, f4.5 @ 1/4000 second, ISO 125
Just back from Shark Bay and an aerial photography workshop I presented with Tony Hewitt. There's no doubt that Shark Bay is a fantastic location for learning aerials because there are so many great (and famous) photos to be found, all within a short flight of the Denham airport.
Looking at the exposure details for the photo above, you might wonder why I used such a high shutter speed and moderate aperture. Often I find myself struggling to reach 1/2000 second which is my preferred minimum shutter speed for aerials, but when you include reflections of the sky and sun in your image, the camera's meter goes to work and exposure is reduced. I reduced it further - this shot had an exposure compensation of -3.67 - to keep some semblance of tone and detail in the highlights, and then I lightened up everything else. It's amazing what we can do with our modern cameras.
When flying, I shoot lots of photos. I'm sure David Oliver with his years of experience as a wedding photographer could do a one hour aerial shoot and take just 24 perfect frames (yes, this is a dig at David for his comments about my portrait of Sue and her horse at Middlehurst), but lesser photographers such as myself find our shutter finger working overtime. Let's face it, when you find an interesting 'target' to orbit around, the angles and shapes keep changing and so I keep firing the shutter. Much easier to take lots and edit the shoot later.
Read more
Peter Eastway FAIPP HonFAIPP HonFNZIPP APPL GMPhotogII MNZIPP
Editor and Publisher
‍

PHOTO TOURS AND WORKSHOPS WITH PETER EASTWAY & FRIENDS

MIDDLEHURST - 3-9 AUGUST 2022 - 1 SPOT LEFT
ICELAND - 12-20 SEPTEMBER 2022
BHUTAN - 29 SEPT-12 OCTOBER 2022
SPIRIT OF ANTARCTICA 17-28 NOVEMBER 2022
ANTARTICA, SOUTH GEORGIA - 27 NOV -17 DEC 2022 - WAIT LIST ONLY
JEWELS OF THE ARCTIC - 5-19 AUGUST 2023
SILK ROAD - TOUR 1 - 19 SEPTEMBER - 1 OCTOBER 2023
SILK ROAD - TOUR 2 - 1-10 OCTOBER 2023
SPIRIT OF ANTARCTICA - 9-20 JANUARY 2024
ANTARCTICA, SOUTH GEORGIA, SANDWICH ISLAND 19 JAN - 10 FEB 2024
Why did you receive this email? You are registered on the Better Photography website.
Unsubscribe: If you'd like to unsubscribe, click the link here to visit our unsubscribe page: Unsubscribe me, please!