Article Ideas & Take-Aways

Why You Should Enter Our 2022 Photo Competition – Part 3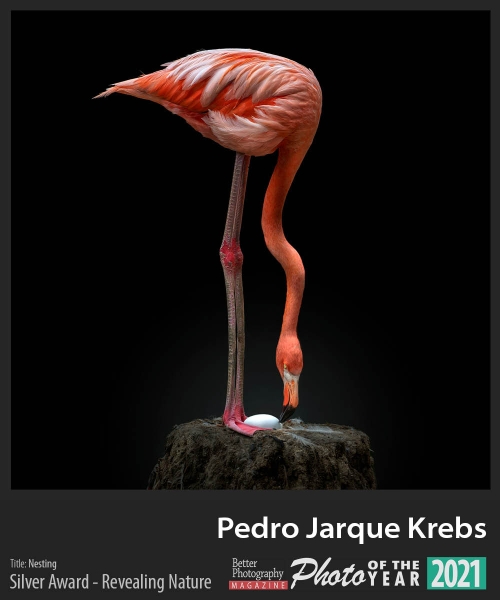 Photography isn't like a horse race where it's (usually) very clear who comes first or second. Photography is subjective. The judges express an opinion. First or second is a matter of preference as much as anything else.
However, the good thing about photography competitions is you don't have to get first place to be successful, you just need to earn a bronze, silver or gold award, depending on your level of experience.
This is the beauty of competitions that present awards as part of the process because there's no limit to how many awards can be given. If your photography reaches a standard, you get an award. It doesn't matter if another photograph is better or not. In other words, there's no limit to the number of bronze, silver or gold awards that can be handed out - the only requirement is that the photograph is good enough to deserve the level of the award.
So, why should you enter a photography competition? Because it lets you know as objectively as possible if your work sits up the top or has some way to go. Getting one or more silver awards in the Better Photography Photo of the Year Awards is the collective opinion of three AIPP Grand Masters of Photography. Earning a bronze shows you're on the right track; scoring a gold means the judges are jealous!
Entries into the 2022 Better Photography Photo of the Year Awards close on 15 July 2022, so there's still time to enter - and who knows, you could be part of the $5000 prize pool too! And every entry gets a judge's comment to assist them improve. For more details or to enter, visit www.betterphotographyphotocomp.com now!
Peter Eastway FAIPP HonFAIPP HonFNZIPP APPL GMPhotogII MNZIPP
Editor and Publisher
‍

PHOTO TOURS AND WORKSHOPS WITH PETER EASTWAY & FRIENDS

SVALBARD ARCTIC - 19-30 JUNE 2022
SVALBARD ARCTIC - 29 JUNE-10 JULY 2022
MIDDLEHURST - 25-31 JULY 2022 - WAIT LIST ONLY
MIDDLEHURST - 3-9 AUGUST 2022 - 1 SPOT LEFT
ICELAND - 12-20 SEPTEMBER 2022
BHUTAN - 29 SEPT-12 OCTOBER 2022
GEORGIA & ARMENIA - 24 OCT - 7 NOVEMBER 2022
ANTARCTICA 17-28 NOVEMBER 2022
ANTARTICA SOUTH GEORGIA - 27 NOV -17 DEC 2022 - WAIT LIST ONLY

Why did you receive this email? You are registered on the Better Photography website.
Unsubscribe: If you'd like to unsubscribe, click the link here to visit our unsubscribe page: Unsubscribe me, please!