Article Ideas & Take-Aways
Why Should You Enter Our 2022 Photo Competition – Part 2
Castelnuova, Gold Award, 1995 Australian Professional Photography Awards. You can read about this image in Peter's book, The New Tradition. Details on the website.
The most important award I ever received in a photo competition was coming second. It was back in 1995 when I aspired to produce great photographs like Doug Spowart, Rob Imhoff, Ken Redpath and John Whitfield-King. Of course I also admired the work of Ansel Adams, Henri Cartier-Bresson and Irving Penn, but they were the international legends while Doug, Rob, Ken and John were the leading photographers in the AIPP.
And then at the end of the awards that year, I was standing on stage next to Tim Griffith who was the AIPP Australian Professional Photographer of the Year. Was I bummed that I only came second? Hell, no! I was amazed that I was even on the same stage – that the judges put my photography in the same league.
However, second place wasn't the real prize, it was the gold and silver awards for my four prints. Winning first or second is a 'judge's preference' and there's only one of each, but in comparison, gold, silver and bronze awards are a 'standard by which we are judged' and there is no limit to how many will be handed out. It's not just up to the judges, it's up to the entrants to reach that standard.
We all love receiving likes and hearts on Facebook and Instagram, but how does your work stack up in the real world? Earning a bronze award tells you you're on the right track, a silver award is a real mark of achievement. And a gold award – I wish I knew how to get more of them myself!
Entries into the 2022 Better Photography Photo of the Year Awards close on 15 July 2022, so there's still time to enter - and who knows, you could be part of the $5000 prize pool too! And every entry gets a judge's comment to assist them improve. For more details or to enter, visit www.betterphotographyphotocomp.com now!
Head On Photo Awards closing soon - 5 June!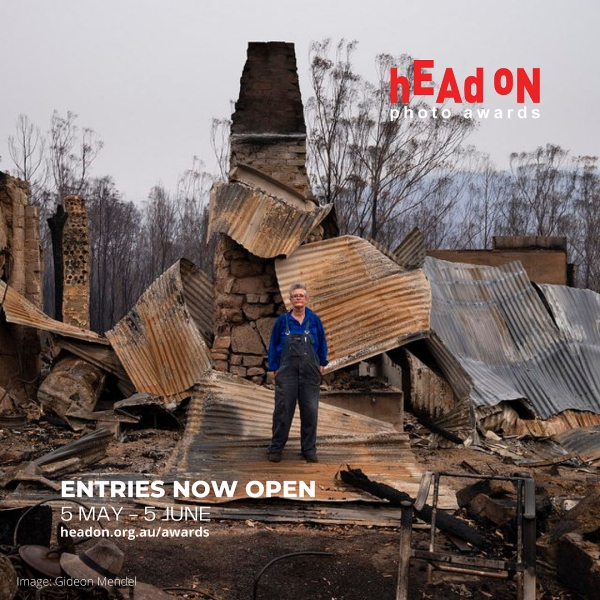 Join Australia's leading international photo event and enter your work for your chance to win a share of $30,000! Entries for the Head On Photo Awards are now open! Deadline to submit 5 June.
For more details visit: www.headon.org.au/awards
Image: Gideon Mendel, courtesy of Head On Foundation.
Peter Eastway FAIPP HonFAIPP HonFNZIPP APPL GMPhotogII MNZIPP
Editor and Publisher
‍

PHOTO TOURS AND WORKSHOPS WITH PETER EASTWAY & FRIENDS

SHARK BAY AERIALS - 7-11 JUNE 2022 - 1 SPOT LEFT
SVALBARD ARCTIC - 19-30 JUNE 2022
SVALBARD ARCTIC - 29 JUNE-10 JULY 2022
MIDDLEHURST - 25-31 JULY 2022 - WAIT LIST ONLY
MIDDLEHURST - 3-9 AUGUST 2022 - 1 SPOT LEFT
ICELAND - 12-20 SEPTEMBER 2022
BHUTAN - 29 SEPT-12 OCTOBER 2022
GEORGIA & ARMENIA - 24 OCT - 7 NOVEMBER 2022
ANTARCTICA 17-28 NOVEMBER 2022
ANTARTICA SOUTH GEORGIA - 27 NOV -17 DEC 2022 - WAIT LIST ONLY

Why did you receive this email? You are registered on the Better Photography website.
Unsubscribe: If you'd like to unsubscribe, click the link here to visit our unsubscribe page: Unsubscribe me, please!