The [Almost] Weekly Newsletter
Hewitt/Eastway in WA?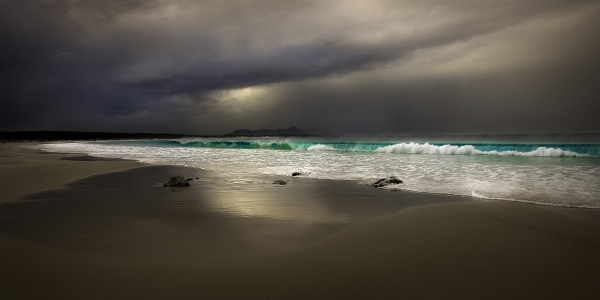 A typical beach from the Esperance/Albany stretch, photographed by Tony Hewitt many years ago - and one of the reasons we're keen to go back!
As you can imagine, photographers like Tony Hewitt and I are wondering when we're going to be getting back to 'normal' for photo tours and workshops. It's just before Christmas 2021 and the short answer is, who knows! While I am hopeful for the second half of 2022 to venture overseas, we are looking at local destinations for the first half.
Now it's true that Western Australia has been locked away (or is it that the rest of us have been locked out?), but Tony is hopeful by the end of May 2022 all should be well as far as Australians at least. With this in mind, he has planned two Hewitt/Eastway workshops and we're putting out expressions of interest. We are taking just six photographers on each of them.
The first will investigate the South West of WA, from Esperance to Albany. The photo tour begins on 30 May 2022 in Esperance where we'll spend a few days, then we drive across to Albany for another few. Included are aerials, seascapes and a little bad humour as we explore this wonderful corner of Australia. We finish in Esperance on 5 June. Price around $9900, ex Esperance/Albany.
The second trip is a Shark Bay Aerial Photography Experience, from 7 - 11 June 2022 (so you can join both if you'd like). It's an aerial photography experience with post-production and feedback sessions from our luxury beachfront accommodation at the Monkey Mia Resort (an airconditioned room, including ensuite, per person). It includes four aerial photography flights using a Cessna 206 with doors off (but Tony quickly adds we will be harnessed in)! Price around $9,900, ex Shark Bay. Come on both photo tours and there's a 10% discount.
If you'd like us to pencil your name it with an expression of interest (pending you seeing all the details and before we do the formal advertising), email me at eastway@betterphotography.com or tony@tonyhewitt.com.
And for all readers of the Better Photography Almost Weekly newsletter, enjoy the festive season wherever you are!
Photographers Helping Out At Christmas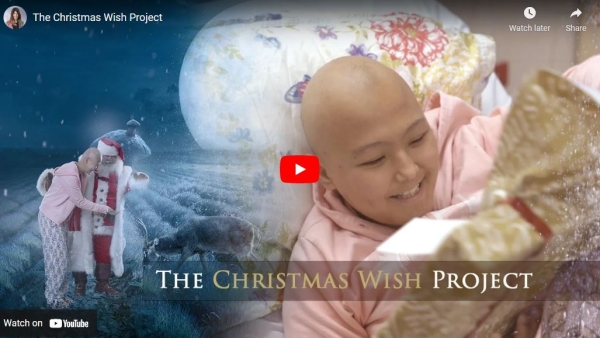 As we head towards Christmas, Better Photography contributor Karen Alsop suggested we share a little project she is involved with. Writes Karen:
Christmas is an extra challenging time for families that have very sick children in hospital. Every year a volunteer group of photographers and editors spend the Christmas season, bringing joy and hope to these families through powerful and stunning artworks.
The children are photographed in front of a green screen at the hospital, or if they can't leave their bed, the photographers go into the wards. The editors then expertly convert the photograph into an artwork that looks like a magical Christmas card.
This movement started in 2016 along with the one-and-only Aussie Santa. Since then it has expanded into all corners of the globe. Over the last 2 years COVID restrictions have meant that Santa hasn't been able to visit the children in person in states other than Melbourne (where he lives when he's not at the North Pole). But this hasn't stopped the magic! Santa is composited into the magical images as though he was really there!
Christmas Wish is made possible by the generosity of our many photographers, editors, and supporting imaging companies. All-time and equipment are provided at no cost so that the children can receive the gift of a lifetime. Please watch the Youtube video to the end as the credits roll, to appreciate those that give so much. While we haven't been able to list all the editors involved or the team members in the video, we want to personally say thank you, we appreciate you, the work you do means the world to these families.
Peter Eastway FAIPP HonFAIPP HonFNZIPP APPL GMPhotogII MNZIPP
Editor and Publisher
Why did you receive this email? You are registered on the Better Photography website.
Unsubscribe: If you'd like to unsubscribe, click the link here to visit our unsubscribe page: Unsubscribe me, please!