Article Ideas & Take-Aways

Improving Your Landscape Photography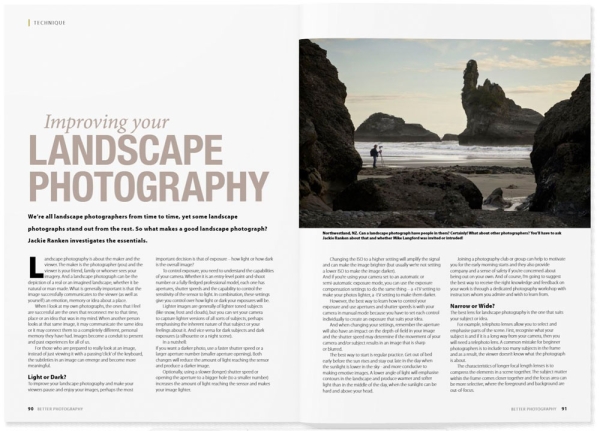 Writes Jackie Ranken, "Landscape photography is about the maker and the viewer. The maker is the photographer (you) and the viewer is your friend, family or whoever sees your imagery. And a landscape photograph can be the depiction of a real or an imagined landscape, whether it be natural or man-made. What is generally important is that the image successfully communicates to the viewer (as well as yourself ) an emotion, memory or idea about a place.
"When I look at my own photographs, the ones that I feel are successful are the ones that reconnect me to that time, place or an idea that was in my mind. When another person looks at that same image, it may communicate the same idea or it may connect them to a completely different, personal memory they have had. Images become a conduit to present and past experiences for all of us.
"For those who are prepared to really look at an image, instead of just viewing it with a passing 'click' of the keyboard, the subtleties in an image can emerge and become more meaningful."
Jackie goes onto explain the most important ways you can improve your landscape photography to make your viewers pause and enjoy your images. 
Read all about it in the current issue of Better Photography (Issue 106). Click on the link below to subscribe - plus you get immediate access to 50 back issues full of super informative material and inspirational ideas! Use coupon code BP40 to get 40% off - just $29.88 for an annual subscription.
Your Guide To Making Your Perfect Photo Book
Momento Special Promotion
Making a photo book is the most extraordinary way to preserve and share your life's greatest moments. We want to help you every step of the way.
There are two places to start when making a photo book. The path you choose depends on who you are.

Make it Easy
Suppose you're short on time or just want to make your book quickly. In that case, you'll most likely prefer to let our software make a beautifully designed layout automatically.
We've prepared an eBook guide for you, 'The quick and easy way to create your perfect photo book'. It includes all the tips you need to get started. You can simply follow a set of logical steps, and before you know it, you're done.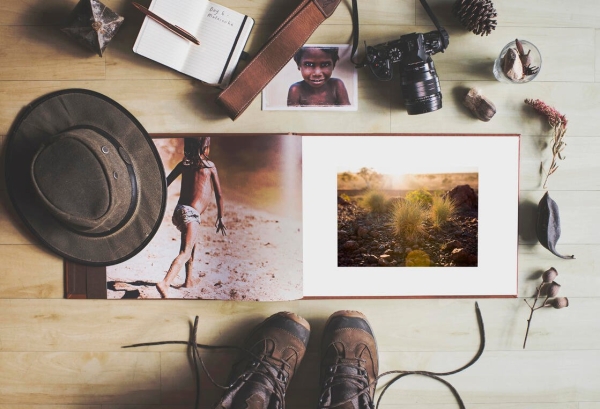 Take Creative Control
Suppose you already have some experience or like the idea of controlling all the design decisions yourself. In that case, you'll love our advanced guide, 'Designing a photo book: An advanced guide for photographers who want to take creative control'.
In this guide by the multi-award-winning professional photographer, Peter Eastway, we help you think like a book designer. You'll get design ideas and learn more advanced methods.
There's almost no limit to the level of customisation and personalisation you can enjoy. You'll discover why so many people have fallen in love with the creative process of photo book-making and be astonished by what you can achieve.

Peter Eastway FAIPP HonFAIPP HonFNZIPP APPL GMPhotogII MNZIPP
Editor and Publisher
Why did you receive this email? You are registered on the Better Photography website.
Unsubscribe: If you'd like to unsubscribe, click the link here to visit our unsubscribe page: Unsubscribe me, please!