The [Almost] Weekly Newsletter
Remembering Travels Past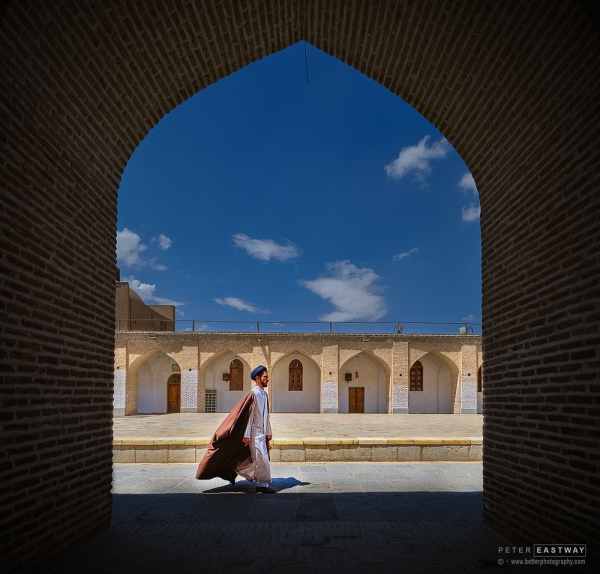 Cleric on the move, Yazd, Iran
Fujifilm X-T3, Fujinon XF8-16mmF2.8 R LM WR, f4.5 @ 1/1900 second, ISO 160
Watching television over the weekend, I tuned in on a documentary following some bloke in a business shirt travelling through Iran to Russia. When I first tuned in, I thought I recognised one of the locations - and indeed I did. I've had two great trips to Iran with Nuran Zorlu and I still remember the wonderful warmth and hospitality of the Iranian people we met. I really hope the current political issues get sorted out quickly and we can travel there again.
So, looking for a photo to discuss this week, I reviewed my edits of Iran. I have 189 images in my 'Iran Edits' folder, courtesy of my down time during lockdown. Some photos are simple edits of paper and wall surfaces with a view to using them as textures, but most of the files are processed out of Capture One or Lightroom with a few adjustment layers or adjustment brushes. They are 'preliminary edits'. The next step is to design them into a book and once I've worked out which photos I'm going to use, then I'll do the final edits.
The image above of a cleric walking through a mosque courtyard in Yazd caught my eye. I have processed two versions. Once I found the location and set up the photo, I spent maybe 15 minutes waiting for different people to walk by. When they did, I pressed the shutter multiple times to best capture their walking stance. I like this one better compositionally  because the cleric is walking into the space, whereas in the other version, he is past the centre line. Why process both? The sweep of his cape looks better in the second shot, so if I'm feeling keen, I could move the cleric back a bit - but that involves quite a bit of work.
Processing the image involved perspective correction and although you may look at the edges of the arch and think they are not quite square, chances are that's correct because this building is probably a thousand years old and it might not be vertical in reality! I'm not excusing my excellent technique, I'm just explaining that there are other vertical lines in the photo that also needed consideration and what you see is my best compromise!
In terms of tonal control, the preliminary edit in my folder was too light. While it had lots of great detail in the shadows, the colour and tone appeared washed out and so a curves adjustment layer was added in. The resulting darkening also blocked up the shadows, but as it's mainly brickwork, I don't need all the detail and I'm happy with the hint remaining. 
Finally, there were a couple of tourists on the other side of the quadrangle, so I arranged for their removal, politely of course! That is one of the great things about the digital workflow and travel photography. I no longer worry about problems in the background because I know most of the time they can be solved in post-production. Photography, as always, is a process of capture followed by post-production.
Read more
GFX Challenge Grant Program 2021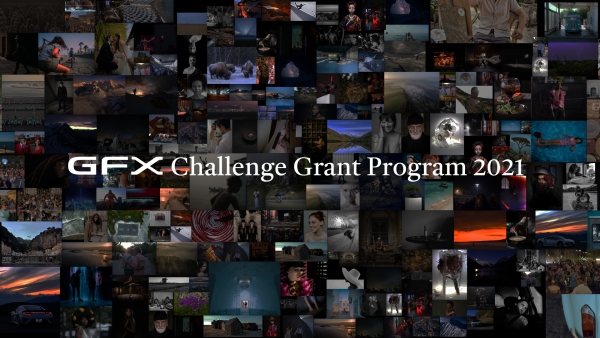 Make Your Next Great Image
The GFX Challenge Grant Program, sponsored by FUJIFILM, is a grant program that awards 5 Global Grant Award and 10 Regional Grant Award to help aspiring creatives bring their imaging projects to life. 
It is designed to nurture and develop the skills of emerging/promising content creators, giving them the opportunity to create content on topics that have significant meaning to them, while gaining experience using FUJIFILM GFX System gear.

Proposed projects may be submitted as still photography or in a movie format. At the conclusion of the production period in August 2022, the award recipients' final content will be showcased on the fujifilm-x.com website.

Submit a project proposal for a chance to receive a $10,000 global grant award, or a $5,000 regional grant award, and take the first step in turning your creative idea into reality!
Global Grant Award

Complimentary use of a GFX System camera body and two GF lenses for the duration of their project
Mentoring and technical assistance from Fujifilm technicians / product experts
US $10,000 Grant

Regional Grant Award

Complimentary use of a GFX System camera body and two GF lenses for the duration of their project
Mentoring and technical assistance from Fujifilm technicians / product experts
US $5,000 Grant

Entry Period:

The application is open from 10 November 2021 to 5 January 2022.

Eligibility:

The program is only open to individuals who are a resident of the countries / region listed in the section of "Entry Submission" from the link below.

The Program is open to both amateur and professional photographers and videographers.

This Program is not open to employees or officers of FUJIFILM and its subsidiaries

For full details and entry visit:     

 https://fujifilm-x.com/global/special/gfx-challenge-program/
Peter Eastway FAIPP HonFAIPP HonFNZIPP APPL GMPhotogII MNZIPP
Editor and Publisher
Why did you receive this email? You are registered on the Better Photography website.
Unsubscribe: If you'd like to unsubscribe, click the link here to visit our unsubscribe page: Unsubscribe me, please!