The [Almost] Weekly Newsletter
Is Easy Masking Any Good?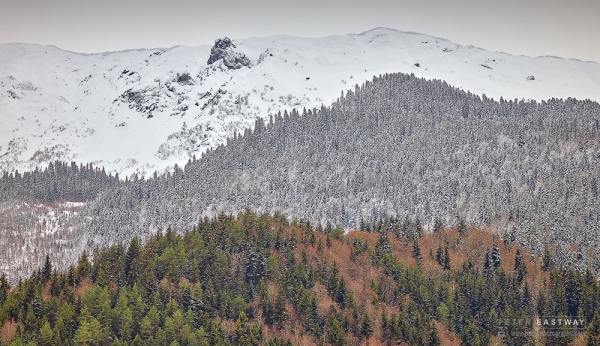 Mountains in snow, Georgia. Separating the layers of trees, snow and sky for editing couldn't be achieved satisfactorily (by me) with any automatic selection algorithm, or even luminosity masking. A manual approach was the only solution I could find.
I think we will see more photographers experimenting with more post-production in the near future - and that's a good thing. Adobe has released new masking tools for both Adobe Camera Raw and Lightroom, making it both easy and almost intuitive to decide on what you want to 'select' and 'edit'.
For instance, a person standing alone in a field can be easily selected and separated from the sky and the grass. Once selected, the person can be lightened, darkened or coloured as desired. Similarly, the sky can be selected and darkened or the blue removed and then, using the opposite selection of the sky, the grass and landscape can be turned to, say, purple or green as you choose!
Adobe is to be congratulated for introducing these new masking tools which work remarkable well in many situations. Perhaps it will also change the language of photography so 'purists', while not changing their personal approach, will be more accepting of others who choose to look further than the reality captured by a camera.
However, where does that leave photographers like us? Is it a complete solution?
Read more
Why did you receive this email? You are registered on the Better Photography website.
Unsubscribe: If you'd like to unsubscribe, click the link here to visit our unsubscribe page: Unsubscribe me, please!