A page from The New Tradition
The Road to Stykkishólmur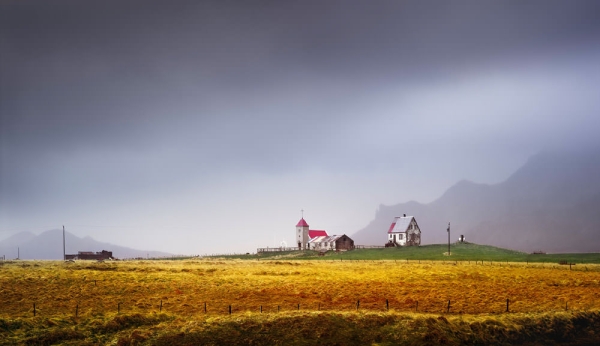 Iceland, 2012. Phase One 645DF, Phase One IQ180 back, Schneider Kreuznach LS 110mm f2.8 lens
1/80 second @ f8, ISO 35, tripod-mounted, no filter
I had to plead with the driver and the guide to let me stop for this photograph. Well, let's face it, when you look at the starting point (see the small image at the end of the article), it was a drab afternoon. It was also my second day in Iceland, so I had no idea whether there was just one or two quaint churches sitting forlornly on remote hills, or hundreds.
As it turns out, there are hundreds and many of them are incredibly photogenic. I think I could spend months travelling around Iceland and never get sick of the landscape and its structures. So, confession time…
Read more
Peter Eastway FAIPP HonFAIPP HonFNZIPP APPL GMPhotogII MNZIPP
Editor and Publisher
Why did you receive this email? You are registered on the Better Photography website.
Unsubscribe: If you'd like to unsubscribe, click the link here to visit our unsubscribe page: Unsubscribe me, please!